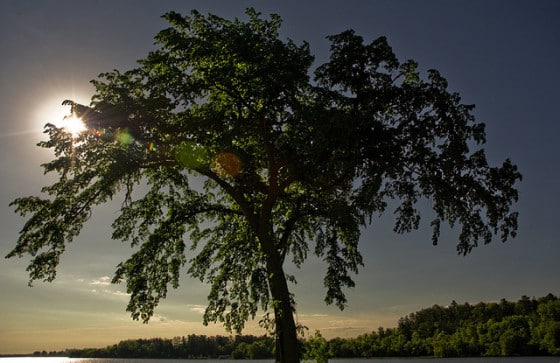 Green and Healthy Ways to Enjoy the End of Daylight Savings Time
Believe it or not, it's that time of year again. Time to move our clocks back an hour. Yep, daylight savings time comes to an end on Sunday morning at 2 o'clock. So, what are you going to do with your "extra hour"? Are you planning on sleeping in or maybe staying up extra late the night before? Even if you don't have any plans, here are some green and healthy benefits that work well with the end of daylights savings time.
Head over to a local Farmers' Market and pick up some fresh, organic fruits and vegetables to start your new week off right. Before you go, take a few minutes and learn when it is wise to splurge on organic produce.
Go out for an early morning walk, hike or bike ride. Do some yoga outside. Go climb a tree (at your own risk, of course). To make it simple…spend some time outdoors. Why be stuck indoors when you can be out and about enjoying all that nature has to offer.
Another outdoor activity you can do is a little gardening. Rake the falling leaves (or at least pile them up so you can jump in them), then add the leaves to your compost, or if you don't have one, start a compost.  If you have the space, you might want to try an build an underground greenhouse for some year-round gardening. Now that could come in handy!
No time like the present to get going on winterizing your home. These 12 cheap and easy ways to help you winterize your home can help.
Now that the holiday season is upon us, it is a good time to go through your house and get rid of (aka donate or recycle) all those items you and your family no longer use. If you are expecting any gifts over the holidays, you're probably going to need to make a little room. These 5 organization tips from your grandparents are a good way to get you started.
Of course whatever you decide to do, I highly recommend taking advantage of the end of daylight savings time and investing in a few green and healthy activities. You're worth the investment, don't you think?
Sun shining through tree image by Phillip Grondin via Flickr Creative Commons