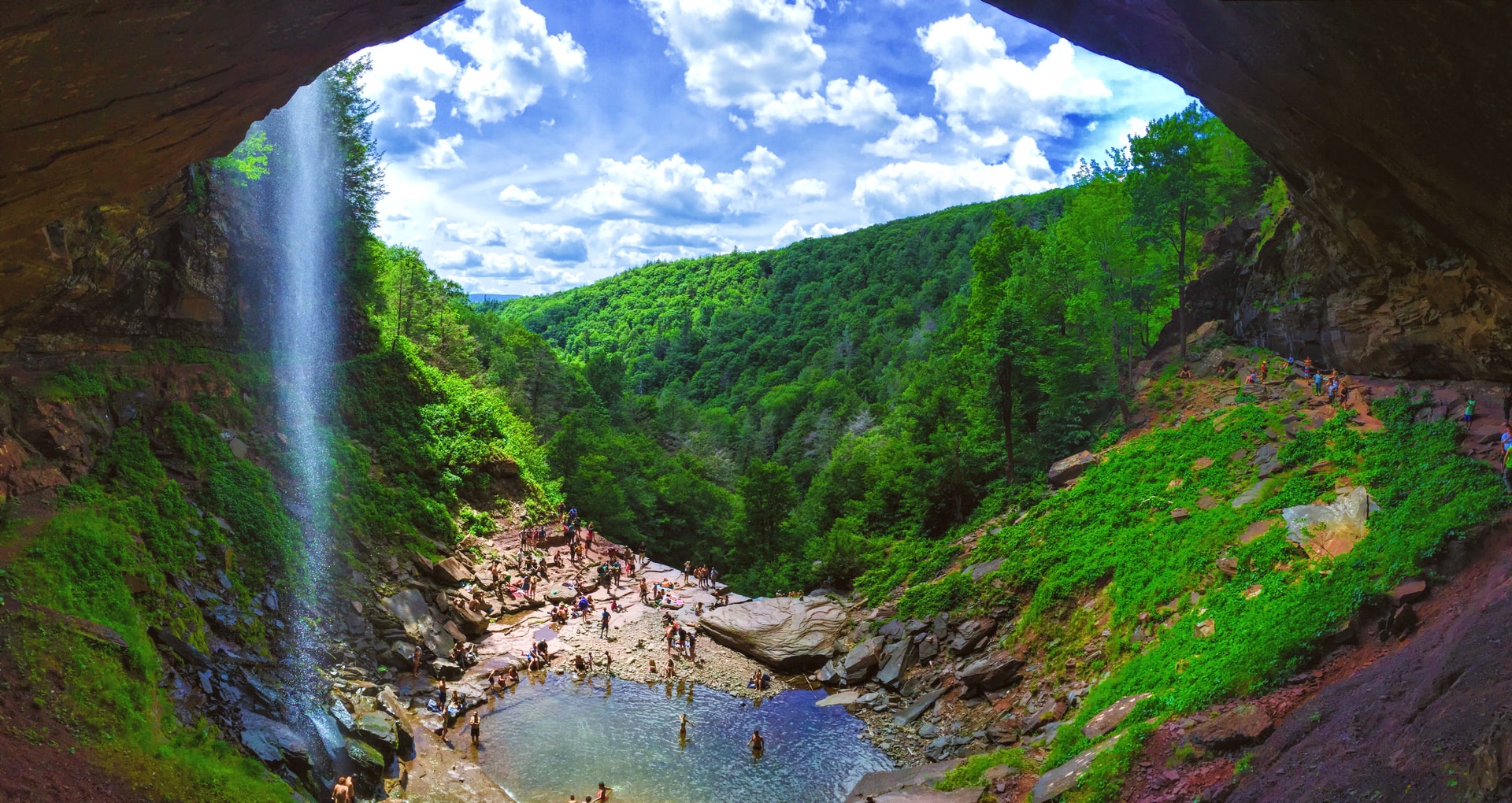 Family-Friendly Activities for National Get Outdoors Day
Saturday, June 11th is National Get Outdoors Day. This means it's the perfect time to gather your family, and friends, and get outside for some family-friendly activities. Now, the idea behind National Get Outdoors Day is not only for people to get out and enjoy some time in nature, but it's to do so locally. Find places and activities you can enjoy close to home.
Of course, the Forest Service has waived recreation fees on the majority of their sites on June 11th, so if you live nearby a national forest, you might want to check it out this Saturday. You can go to Forest Service website to find a forest near you.
Outdoor Activities You and Your Family Will Enjoy
First thing you'll want to do on National Get Outdoors Day is unplug. Step away from your electronics and log out of social media accounts. You'll probably find it quite beneficial. In fact, there are numerous biofriendly reasons you should unplug more often.
Your next step should be to plan an activity for you and your family.
Plant Some Food in Your Own Yard
Growing food is a simple, yet fun activity you can do on your own or with your family. This makes gardening a great way to spend a little time outdoors, soak up some natural Vitamin D and get the added benefit of having some fresh, organic food to eat when you're done. You can plant fruit trees, vegetables or herbs…whatever suits your taste.
Plan a Picnic
Whether you'll be eating food you've grown in your own backyard or eating a meal you've prepared from store-bought items, having a picnic outdoors in a great way to spend some time with family and friends. You can even plan a potluck where each guest brings their favorite dish. Then, instead of opting for single-use, plastic plates and tableware, everyone can bring their own dishes and utensils they can rinse off once done and take home when they leave.
Go for a Walk
Besides sitting outside, soaking up some rays of sunshine, walking is about the easiest outdoor activity you can enjoy. This National Get Outdoors Day, why not go for a walk with family or friends? You can walk down the street, around the block, along a trail or around a local park.
Take a Ride Along a Bike Trail
Another fun activity is to go for a bike ride along a local trail. We have numerous bike paths and trails in California. If you're interested in biking, grab the kids and head out. You can ride along a specific bike trail, along city streets with designed bike lanes or even down at the beach. Those into mountain biking, can head into your local hills and find some bike trails to enjoy.
Go Hiking in a Local Forest
As the Forest Service is waiving recreation fees for most of the lands it manages, Saturday is a great day to go hiking in a local forest. Make sure you check ahead of time to see if reservations are required, then pack lightly (with lots of hydration) and head out on out. Temps are going to be hot here in So Cal. If the same holds true for your area, be sure dress accordingly and stay hydrated. A reusable water bottle or a hydration backpack are a good option.
Do Some Forest Bathing
Forest bathing is an activity developed in Japan back in the 1980s. While some believe going for a walk in the forest is the same as forest bathing, it's not. Forest bathing is more about immersing yourself in the whole forest experience. It's taking in all the sights, sounds, smells and more. Forest bathing can be a truly therapeutic experience and quite beneficial.
Go Camping
For those looking for more than a day trip for National Get Outdoors Day, I recommend going camping. Going camping is a perfect way to spend some time out in nature and to truly enjoy all Mother Nature has to offer. You can camp in your own backyard or find a local campground. Some people may even want to hike into a nearby forest, camp for the night and hike back out the next day. Camping along the coast is another great idea and perfect in warm, summer temps.
Plan a Backyard Staycation
With gas prices so high, a backyard staycation may be an ideal way to stay local, yet still spend time outdoors. You won't have to drive anywhere or pack your car or worry about forgetting items you might need. You'll have everything right nearby. However, instead of spending time plugged in to your electronics, sitting in the air conditioned house or breathing in the indoor air pollution, you can spend the day outside.
Backyard activities can include games, a picnic, camping, nature-based scavenger hunts, bird watching and more. At night, you can enjoy some star-gazing.
Go Swimming
Going swimming at a local lake, river or stream is a great way to cool off naturally. It's also a fun activity you and your family can do throughout the summer. By going swimming, you'll save energy, get some natural Vitamin D, get unplugged, spend some quality time with family and friends, as well as stay cool when the weather gets hot.
With temps expected in the high 90s and low 100s (F) here in So Cal, I'm all in for going swimming.
Remember to Leave No Trace
While you're enjoying your activities on National Get Outdoors Day, please remember to leave no trace when you're done. This means take home everything you brought to the great outdoors….and nothing more. When you do this, others will be able to enjoy the beauty of nature just as you and your family did. If you have any questions on what to do, follow the Seven Principles of Leave No Trace.
Encourage Others To Get Outdoors
Getting outdoors is beneficial for everyone, so it's important you encourage others to do so as well. Invite your friends for a day at the beach, to go camping, to go on a hike or simply to spend some time catching up in your own backyard. Whatever you choose to do, do it outdoors and include your friends in on the fun.
Plan Outdoor Time Into Your Daily Routine
I hope you love the outdoors as much as I do. If you're not a complete nature lover, here are some nature quotes to help inspire your love of the great outdoors. This way, when National Get Outdoors Day is over, you may feel more inspired to schedule some outdoor time into your daily routine. Getting outside is good for your health and overall well-being, so it's definitely something you'll want to do on a daily basis.