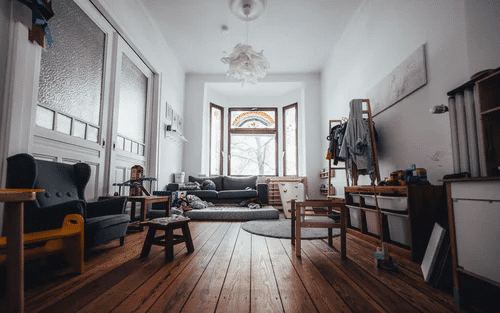 Which Flooring Materials Are Best For the Environment?
The need for environmentally-friendly materials is at an all-time high right now. The planet has never been in such a catastrophic state in regards to global warming and all the ill that comes from it. As such, many people are wondering how they can implement eco-friendly materials into their homes and businesses.
In order for a flooring material to be eco-friendly, it has to either be made from environmentally-friendly material, improve the energy-efficiency of the building, or both. Recycled materials are a big sign of eco-friendliness.
Many new types of eco-friendly flooring have been developed lately, so in case you're wondering what your options are when it comes to the most eco-friendly flooring materials, let's take a look at some of the best selections to choose from:
Heated Floors
Heated floors are one of the best options we found because they go underneath your floors and can be combined with any type of eco-friendly flooring for a one-two punch of environmentally-responsible materials.
In addition to eliminating cold spots in your home or building, radiant floor heating allows you to use your heating system less often because of how much more efficient it is at warming rooms. This means a lower carbon footprint which is great for the earth.
Bamboo
Unlike regular hardwood, which takes years to grow, bamboo grows at such a rate that harvesting it has zero negative impact on the earth. You can do your part to protect our forests by implementing beautiful, durable bamboo floors in your building
Engineered Hardwood
If you want the look of authentic hardwood without the guilt of using it, engineered wood can be a nice compromise. This material uses an authentic hardwood veneer for the top layer, while the subsurface layers are made from recycled materials such as medium-density fiberboard (MDF).
MDF is made from recycled wood particles, making it more eco-friendly than 100% hardwood floors. The real wood veneer means you won't find any repeating, artificial patterns and will have that authentic wood look for a lower price. It's also naturally water-resistant.
Cork
Cork is a really unique and fun option for eco-friendly flooring. It's made from the harvested bark of cork trees, but the process doesn't harm the trees at all. While not good for basements or bathrooms because of its vulnerability to water, cork makes for great kitchen, living room, or bedroom flooring thanks to its softness and original look.
Recycled Carpet
If you like soft flooring, a carpet made from recycled plastic is a great option. Most carpet is made with recycled material to some degree, but you can look for a carpet with a higher percentage of it for maximum eco-friendliness.
Eco-Friendly Flooring Has Never Been More Popular
With an environmental crisis looming ever-closer, it's great to know there are an endless amount of ways to do your part towards making things better. These eco-friendly flooring options are all environmentally-friendly, stylish, and highly functional. From radiant floor heating to engineered hardwood and more, you've got plenty to choose from if you want a floor that's good for the environment.
Matt Lee is the owner of the Innovative Building Materials blog and a content writer for the building materials industry. He is focused on helping fellow homeowners, contractors, and architects discover materials and methods of construction that save money, improve energy efficiency, and increase property value.