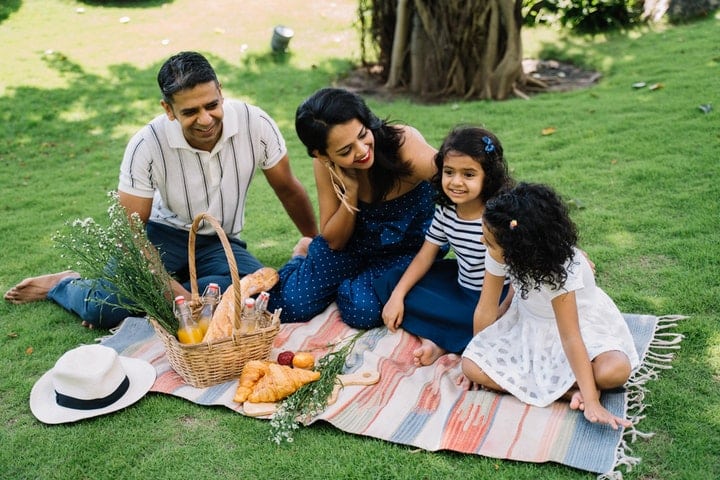 Summer Staycation Ideas You and Your Family Will Love
Even though many people are looking forward to traveling, after having been under stay at home orders for much of the last year, you don't have to go far to have a good time. In fact, a staycation is an economical and enjoyable way to unplug and get outdoors this summer. The great thing about staycations is they don't cost a lot of money, don't require massive planning ahead of time and, if you don't have a lot of time off work, are ideal in a pinch.
While you may still be planning to do one big vacation over the summer, where you travel to a far off destination, we've got a few do-it-yourself, summer staycation ideas you and your family will love.
What Is a Staycation?
For those who have never taken one, or who didn't realize it had a name, a staycation is a vacation one takes close to home. A staycation does not require a plane flight nor does it require one to stay the night away from home. It does, however, provide an opportunity for you to unplug and experience some local sights you may not have seen before. A staycation can also be had at home, so long as everyone actually steps away from their day-to-day routine to enjoy some leisurely activities.
An added benefit of a staycation it is generally has far less of a negative impact on the environment. You'll generate less emissions, less waste and generate a smaller carbon footprint.
Summer Staycation Ideas You Are Bound to Love
Backyard Camping or Stargazing
Campgrounds are often booked months in advance, particularly during the summer months. One fun staycation is to camp out in the backyard. You can pitch a tent, lay out your sleeping bags under the stars, cook on the grill, roast homemade marshmallows, make smores and more. You can even end off the night with some stories around a campfire or by doing a little star-gazing.
Backyard Movie Night
Summer nights are generally quite pleasant. This makes backyard movie nights an ideal staycation activity. While you may choose to invest in a portable projector, many backyard movie theatres can be set up with very little hassle. Plus, this is something you and your family can enjoy multiple times throughout the summer and in the years to come. Add a little popcorn, or some healthy treats, and you'll be all set.
Hiking Trip
Another staycation idea is to go on a hike. You can do this with family and/or friends. You can also bring along the family pet, if you so choose. (Please just be aware of snakes or potential predators.) The length of time you want to spend on your hike is up to you. It can be a short hike, an afternoon hike or a full-day hike.
Start by researching out local hiking trails you've never checked out before. Pick which one you want to try, then take the time to fully plan and prepare for your hike. Be sure to pack smart, bring plenty of water (like in one of those hydration backpacks), put on sunscreen, wear proper shoes/clothes and hats. Fully charge your phone ahead of time and consider bringing a solar charger with you in case of emergency.
Now, enjoy your hike and spending a little time in the great outdoors.
Picnic In The Park
Having a picnic in the park is a simple, yet classic, summertime activity. It's a perfect staycation idea, too, particularly if you are short on money or time. A picnic in the park is a fun way for friends to reconnect, a chance to relax with the family or an opportunity to enjoy some food while soaking up a little bit of nature. Pack a lunch, bring your reusable water bottle and a blanket to sit on, then you're all set. You can even choose to fly a kite or play frisbee, as long as the weather allows.
Biking Adventure
Going on a bike adventure is a staycation idea anyone can enjoy. You can go biking around local trails or around your own city/town. In all likelihood, there are many places in your own city you've never had a chance to explore. Going on a biking adventure gives you a chance to do just that.
What's nice, too, is many cities have bicycles you can rent for an hour, an afternoon or the day. You can get a regular bike or even an electric bike, which can be very helpful if you need to go up and down hills.
Sight-seeing Trip
When you travel abroad, or go to a new state, you generally do a little sight-seeing, right? Well, how about taking a sight-seeing trip in your own backyard, so to speak. Play sight-seer for a day. Walk around your town and check out those locations you might otherwise drive by and not give a second look. You can explore museums, go into shops, find little hideaway attractions and more. I bet, if you really look, you'll find some cool places.
Water Activities
Having lived in Southern California most of my life, water activities are synonymous with summer. When I was little, my mom, sister and I were always going down to the beach, going houseboating with our extended family or spending the afternoon running through the sprinklers with the neighborhood kids. One summer, my mom even transformed our sand box into a makeshift pool. Go, mom!
So, if you live near the beach, go to the beach. Live near a stream or lake? Go there. If you want to stay even closer to home you can go to the community pool, fill up a pool in your own yard or, like I used to do, run around in the sprinklers.
Those who can't resist a good water balloon fight should consider DIY sponge water bombs or one of these other alternatives to water balloon fights, each with little to zero waste. Whatever you choose, be water-wise and have fun!
Nature-Centric Scavenger Hunt
Spending time in nature can be really good for your body, mind and soul. In addition to walking, hiking or biking in nature, another activity you can do outdoors is a nature-centric scavenger hunt. Figure out specific items each person needs to find out in nature. Then, while you're on your walk or in your yard, give everyone their own list and get them started. Remember, you don't want to remove items from their natural habitat. The goal is to simply spot each item and see who can spot them all first.
Outdoor Play Time
This can be anything from playing tag to hide and seek to jumping rope and more. Any activity geared to get you and your kids outdoors is a wonderful staycation idea. Outdoor play time allows you to have some fun with the kids, while still getting other things done at work or around the house. As long as you designate an activity and set play time, this will likely be one of the key activities your kids look forward to every day.
Family Game Night (or Day) Competition
Family game night! We love family game night at our house. You can have each person pick their game of choice and then make your way through all the games. It's a wonderful bonding activity and a simple staycation idea anyone can enjoy. It doesn't matter what games you play, the goal is to unplug and spend some time enjoying each other's company.
Garden Facelift
While you might not consider a garden facelift to be a staycation plan, it really can be. Since vacations are supposed to be relaxing, there's nothing quite as relaxing as being outdoors and tending to your garden. Besides, gardening has numerous incredible benefits. Try it, you'll see.
You can start with a few vegetables and herbs or go all out with a greenhouse and raised garden beds. Try repurposing some old repurpose furniture and other household items into creative containers. You can add a water feature or set up a rainwater harvesting system. You may want to make your yard more drought-tolerate. The choices are unlimited.
Get the whole family involved. It's a fun activity for everyone and something that'll have benefits for years to come.
DIY Spa Day
If you've ever been, you know there's nothing quite like a day at the spa. But, rather than spending the money and time to go to the spa, you can have your own DIY spa day at home. You can make your own scrubs, create a relaxing bath with tailormade bath salts, do facials and more. Try some of these all-nature DIY spa recipes to get you started.
Determining Your Object Can Help You Figure Out Your Ideal Staycation Plans
The key to figuring out your ideal staycation plans all starts with determining your object. What do you want to accomplish? What type of day do you want to have? Do you want adventure or relaxation? Do you want to get out of the house or enjoy some "down-time" at home? It's all up to you. In reality, you can probably fit in time to do all of these staycation ideas this summer.
Staycations are the ideal way to relax, unplug and enjoy without having to empty your bank account or have a significant impact on the environment. Then, when you do travel a little farther from home (or even while doing relatively local staycations), keep these biofriendly road trip tips for summer in mind.