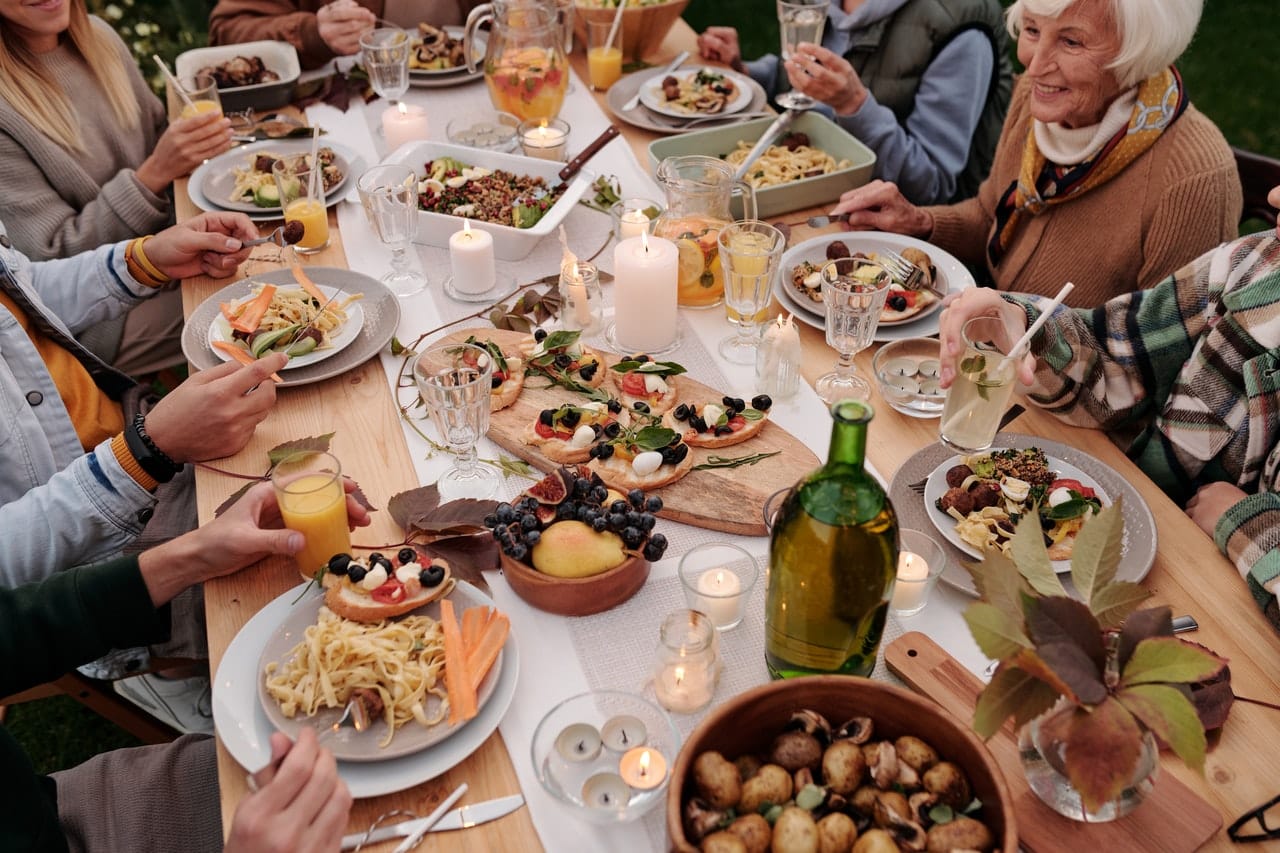 How to Create a Zero-Waste Picnic or Backyard BBQ
For this month's Biofriendly DIY article, we thought we'd give you a little insight into how to create a zero-waste picnic or backyard BBQ. Having an outdoor picnic or barbeque is something a lot of people do at this time of year. The weather is nice, kids are out of school and, after the last year or so, many people want to get together in a safe setting. Well, what better way to celebrate than with an outdoor, social get-together with family or friends?
Even with the extreme heat being experienced along the west coast of the United States and Canada, the summer months are generally ideal for outdoor activities. It's an ideal way to get some fresh air, soak up a little sun (natural vitamin D) and spend some time outside.
Unfortunately, picnics can be quite wasteful if you don't put a little thought and effort into it ahead of time. Here are a few tips to help you create a zero-waste picnic or BBQ, so you can enjoy the get-together and be thoughtful of the planet at the same time.
Plan Ahead
Planning ahead is the simplest way to avoid unnecessary food waste. It's also an easy way to achieve overall zero-waste for your summer picnic or backyard BBQ. Do a meal plan. Figure out who is coming, what you're going to make, whether you want to do potluck or prepare food on the grill, what everyone likes to eat, etc.
Choose Organic and Fresh Over Pre-Packaged
Rather than buying pre-packaged items for your family gathering or barbecue, opt for organic fruits and veggies like those found at your local Farmers' Market. This, in and of itself, will help eliminate plastic wrapping and packaging. Then, believe it or not, if you do a little homework ahead of time, you should even be able to buy meats from a local grocery store using sustainable containers. Yes, it's true. Check out this ultimate guide to zero-waste grocery shopping.
Make Your Own Decorations
Many of the decorations you buy in the store are not designed to be used again and again. They are often intended for one use. This is wasteful. Instead of buying decorations, consider making your own. You can make a DIY pennant flag string with your own material (like a used tablecloth, t-shirts, towels and more). You might even want to have potted mint or citronella on all the tables to add a little color, as well as provide a nice scent and natural bug repellant.
Use Reusable Dishware and Cutlery
Reusable dishware and cutlery is a no-brainer when it comes to a zero-waste party. Please don't buy plasticware or single-use cups for your picnic or BBQ. Yes, it may mean you have to lug more around or take more home than you've done in the past, but it's much better for the environment.
If you're not sold on bringing your dishes, cups and silverware from home, consider trying compostable dishware, cups and cutlery. Then, have guests add their used dishes to your compost when they're done eating. Kind of fun and helps educate others on the benefit of compostable products. Edible cups, plates and cutlery is another cool option.
Potluck Over Takeout or Catering
It's not uncommon, when planning a picnic or barbeque, to think about placing a takeout order or having your event catered. This is especially true if you're expecting a lot of people. The problem is, although it may seem convenient, it can actually be a very wasteful option. Takeout and catering are often brought in unsustainable containers and excess food generally gets tossed.
Instead, consider having a potluck. Have people make their own favorite dishes at home and then bring them along. This way, the containers used are their own and the leftovers can go home with them. It's a simple, yet eco-friendly solution and still gives you a nice variety of unique dishes.
As for drinks, you can supply a variety of drinks in glass drink dispensers or have people bring their own drinks in reusable bottles. Encourage your guests to avoid any plastic bottles or cans as you want your party to be waste-free. If you do end up with a few, don't fret, just add them to your recycling bin and make sure they get recycled properly.
Throw a BYO (Bring Your Own) Party
If you really want to get creative and be zero-waste, throw a BYO (bring your own) party. This is where guests can not only bring their own dish, but their own cups, plates, cutlery, napkins, chairs, decorations and more. The options are limitless. The key is to bring your own food in a reusable container, so you can take it home with you. Then, make sure everything else you bring is reusable, recyclable or compostable, too.
While you will share food at these types of gatherings, you're not sharing plates or cups or utensils. Everyone uses what they brought and brings it home afterwards.
Of course, if you're not comfortable with sharing food and drinks yet, you can still have a healthy, safe backyard get-together this summer where everyone brings (and consumes) their own.
Be Smart With Leftovers
As mentioned, if you do have any food leftover from your picnic or backyard BBQ, be smart about it. Don't throw food away. See if your guests would like to take a portion of it home. You can send them home with leftovers they brought. Of, if they liked another dish, they can have that. You can also get creative and use your leftovers the next day. Protein bowls and salads can be a great option for leftovers.
Have a Safe and Happy Summer!
Having a picnic or backyard BBQ is just one staycation idea you and your family can enjoy this summer. Luckily it's one you can do over and over. They key is to keep your activities zero-waste for your peace of mind and for the good of the planet. Plus, doing a zero-waste barbeque or picnic also helps show family and friends it is easy, and possible, to have fun and not generate significant waste.