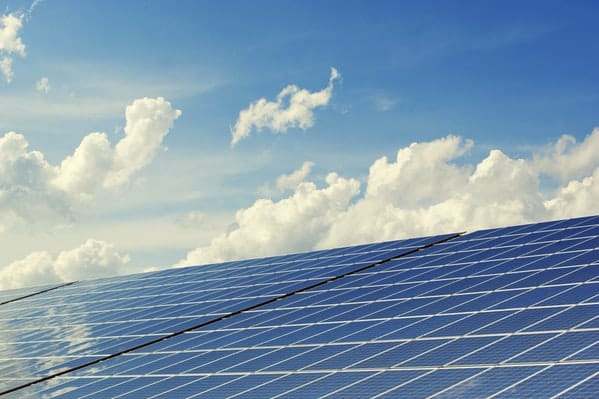 Solar Power Innovations Make Renewable Energy Better Than Ever
Innovation is a core strength of the solar industry and will continue to sustain it well into the next decade. In the past year, advances in solar efficiency, solar storage, solar design and even wearable tech have changed the landscape of renewable energy. It's now better than ever, improving with each passing day.
The future of solar power is promising for those who are interested in making the transition. Both homeowners and business owners alike will benefit from today's technologies, which are more available and accessible than earlier models. If you see the appeal in green energy, you'll find it simple to switch.
With this in mind, we'll walk you through three solar power innovations consumers should consider in the coming years. If you want to reduce your carbon emissions and help preserve the environment, these are some of the most fascinating — and thought-provoking — solar solutions to watch for.
1. Solar Skin Design
The appearance of traditional solar panel installations isn't appealing to all homeowners. Some of them think these installations are unsightly, and this isn't entirely untrue. Despite what you may think about solar panels and your personal opinion on their design, they're often a noticeable addition.
Sistine Solar has a solution to the problem. The Boston-based design firm has taken strides toward expanding the flexibility of solar power technology. Though the concept for their "solar skin" is simple, it'll prove important for converting those who want clean energy without the bulky equipment.
The "solar skin" makes it possible to match solar panels with the qualities of a roof without compromising efficiency or production. Sistine Solar's contribution will help to rebrand solar power as more than an upgrade for green energy, but a luxury product, customized to conform with any aesthetic.
2. Solar Storage
Solar manufacturers have taken notice of the increased interest in off-grid solar and solar storage technologies. Many business owners are hesitant to make the transition to solar power because of the potential problems with outages and performance issues. They want something more predictable.
With solar storage technologies, those who invest in solar panels can feel confident in their systems. Batteries can ensure adequate power is available whenever they need it, addressing some of the issues associated with renewable energy and resiliency. Downtime is no longer such a pressing fear.
Concerning communities, Microgrid solutions show incredible promise for large-scale storage. By combining photovoltaic modules and smart energy storage with conventional generation from utilities or generator sets, this technology will assist with the country-wide transition toward renewable energy.
3. Stable Perovskites
Perovskites are a mineral with a crystalline structure that efficiently convert sunlight to energy. Researchers have said the structure is fragile — limiting its potential — but a team at Stanford University believes they have the solution to the problem. Their findings are interesting, to say the least.
A compound solar cell with a honeycomb structure can strengthen perovskites enough to endure manufacturing and long-term use. This seemingly small innovation in solar technology will have enormous implications for the range of solar products available to consumers in the near future.
As an example, one company claimed it intends to release a spray-on solar product that mixes perovskites with a liquid solution. Perovskites also serve an integral function in solar windows. In terms of general technologies, perovskite solar cells will soon allow for panels that surpass 20 percent efficiency.
Solar Power is Always Improving
If you're interested in solar solutions for your home or business, you should research your available options and those set for future release. You'll see you have no shortage of technologies that simplify the transition to renewable energy, with exciting new products entering the market every year.
Holly Welles runs her own blog, The Estate Update, where she posts weekly updates on design, gardening and eco-friendly fixes. Holly believes anyone can learn to make the most of their space, which is why she writes about home improvement all over the web.