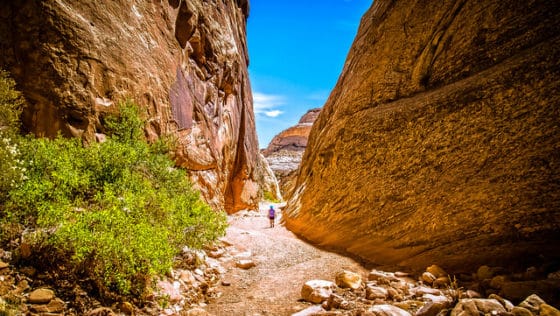 15 Green Activities For You and Your Family This Summer
Summer is definitely a green time of the year. Generally speaking, it's the time when kids are out of school and people like to take time off from work, as they should. The sun in shining, flowers are in bloom and outdoor activities are all the rage. Simply put, nobody wants to be cooped up when the weather's nice. Make the time to get outside on a daily basis. Take the time to unplug. Nature is calling!
15 Green Summer Activities
Looking for family-friendly activities this summer? We've got 15 green summer activities ranging from simple ones you can do any day of the week to those you'll want to do over the course of a few days. Pick one, pick a few or try them all. Whatever you choose to do, get outdoors this summer. It doesn't have to cost much money and it's as green as green can be.
[my_ad_code]
Have a picnic in your backyard or at the park. Bring reusable utensils and containers to minimize waste. Pack lots of fresh, organic fruits and veggies too.
Go camping. This too can be done in your backyard, at a local campground or in the woods. Check out these 7 eco-friendly camping tips during your planning phase to help green your camping adventure.
Spend an evening looking at the stars. Lay down a blanket or find yourself a comfortable chair. No major work required. Simply find a spot with minimal light pollution and sit outside for a little star-gazing. While no meteor showers are expected in June, EarthSky's meteor shower guide does show some in July and August.
Work on your garden. Gardening is a simple activity the whole family can get in on during the summer. Have each person pick a vegetable or herb they like and then plant away. You could even plant a salsa garden.
Plant a tree. As the proverb goes, "The best time to plant a tree was 20 years ago. The second best time in now."
Set up a rainwater harvesting system in your backyard. While summer may not seem like the ideal time to do this, I say take advantage of the warmer weather to get this DIY project done. Then you'll have plenty of water to use throughout the year.
Plan a treasure hunt. Nature is full of various treasures. Take your kids out and go find some. They'll have fun hunting for the specific treasures on your list and it'll get them outdoors.
Make a bird-feeder or bird house. In either case, Pinterest is full of ideas along these lines. Use recycled materials if possible.
Go for a short walk or opt for a longer hike. Take reusable water bottles with you so you stay hydrated. Hats and comfortable clothing are also recommended. The EWG has a sunscreen guide to help keep you and your loved ones protected.
Go for a bike ride. Bike riding is a simple, yet fun way to get some exercise and get outdoors. Ride around your neighborhood or go out a little further from home. Of course one of my favorites has always been riding my bike at the beach. Temperatures are relatively cooler, not to mention the fact you can jump in the water when you get too warm.
Move your family game night outside. Instead of holding family game night indoors, move the whole activity outdoors. Invite friends and family or keep it just between yourselves. Either way, you'll have a fun time interacting with each other and being unplugged for the night.
Spend a day at the beach or lake. Go where the water is cool, even when the sun is hot. It's a simple, yet eco-friendly way to enjoy your day. In addition, choosing public transportation or carpooling with another family can save money on gas and reduce harmful emissions.
Take the family to  a local u-pick farm to harvest some organic or sustainably-grown produce. U-pick is a fun alternative to grocery shopping, plus you get the added benefit of having fresh fruit and veggies on hand. Some farms might also offer eggs, honey and more.
Do a DIY art project using objects from nature. Press some flowers, leaves or herbs into a piece of art you can hang in your house. Make a terrarium. Do a sketch or drawing of your favorite spot in nature (being sure to use eco-friendly materials of course).
Cook dinner outside, but not with your BBQ or grill, with a solar oven. Why not have fun making a meal using the warmth of the sun rather than heating up your house by turning on the oven? Solar ovens, like the ones from Sunflair, can be used in your backyard, while camping or basically anywhere the sun in shining. Just think of it as moving your whole kitchen outdoors.
How to Green Your Summer
Whatever activities you choose to enjoy this summer, do yourself (and the environment) a favor by going green. Opt for reusable instead of one-use. Leave no trace when you head home. Pick up your trash or, better yet, figure out how to minimize your waste. Use less water. Recycle whenever possible. Use eco-friendly forms of transportation whenever you can. It doesn't take much to go green this summer. All you have to do is think green.