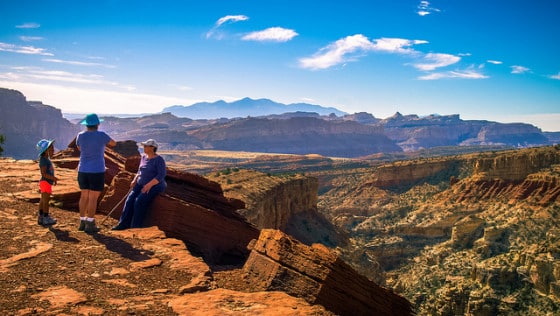 Biofriendly Activities To Do With Your Mom
While Mother's Day is intended to be a celebration of Moms, every day is Mother's Day when you think about it. We don't have to wait for one particular time of year to honor our moms. We can do that any day. It is for this reason we decided to come up with a list of biofriendly activities you can do with your mom either on Mother's Day or whenever you feel like it.
7 Biofriendly Activities Mom Will Love
Remember, Mother's Day isn't all about buying flowers or cards or gifts for mom. In most cases, moms simply want to spend time with their kids. It doesn't matter how old you are, showing your mom how much you love her can be done in numerous ways. Here are a few biofriendly ways we thought you'd enjoy:
Make a homemade meal for mom: This is kind of a no-brainer. I mean, if your mom is anything like my mom, she's probably made you a lot of meals over the years. Why not find one of her favorite recipes. Then you can go ahead and make her a special, homemade meal using organic and local foods.
Go for a walk or hike: Getting outdoors in a nice activity, regardless of the day. Going out for a walk or hike is a simple, yet biofriendly way to spend time with your mom. You'll also get a little exercise, be able to soak in some of nature's beauty and spend some time chatting up. You can do this nearby your home, at the beach or any other place you see fit. The key is for you and mom to enjoy spending some time outside.
Plant a tree in the yard: As the Chinese proverb goes, "The best time to plant a tree was 20 years ago. The second best time is now." Planting a tree with mom means you'll have a special memory and something that will likely long outlive you both. It's a pretty good memory making activity if you ask me.
Do a little gardening together: Gardening can be quite the stress-reliever. It can also be a fun and relaxing activity to do with mom. Mom can share some of her wisdom and you can throw in your two cents too. Together you can plant some veggies and herbs from which you both can reap the benefits.
Go for a bike ride: My mom was the one who taught me how to ride a bike, so going for a bike ride with my mom would be a lot of fun. Bringing my kids along too would make it even better. Three generations spending some time riding bikes along a path or down by the beach would be just the kind of biofriendly day for me.
Do a natural, at-home spa day:  Does your mom like to be pampered? Perfect! Then you can give her a natural, at-home spa day. The two of you can create the scents she's like, put together the body scrubs, facials and bath salts. Then whenever mom wants to treat herself to a spa day, she'll be all prepared.
Sit outside and chat under the stars: Even if you already have plans for Mother's Day, you can still end your day by sitting outside and spending some time chatting under the stars. You can reminisce about the days gone by or make plans for the future. Either way, just being able to sit down and enjoy some time with mom is always good.
Any Day Can Be All About Mom
Moms don't want much. Trust me. Not only am I a mom, but every time I ask my mom what she wants, the answer is the same: nothing. She just wants to spend time with her kids and grandkids. So, this Mother's Day (and any other day you so choose), make it all about your mom. Instead of buying her a bunch of stuff she may or may not use, spend some time with her. Tell her how much you love her. Show you care in your actions. Make some memories for you both.
To all the moms out there, and the dads or others who act as moms at time, we wish you the happiest and most biofriendly Mother's Day!