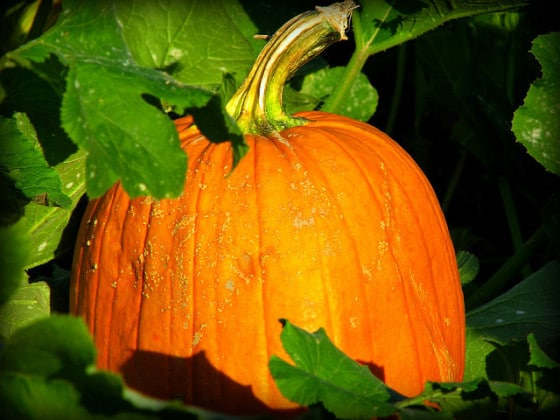 Going Green This Halloween
Halloween is a time of year when tricks and treats are allowed to run rampant. Kids dress in costume, candy is handed out to anyone who comes knocking and pumpkins are reborn as scary jack-o-lanterns. It is also the time of year when the weather begins to cool, days become shorter and the leaves begin to change colors. All in all it is a beautiful time. Going green this Halloween can make it even better.
By opting to go green with all of your Halloween activities, you can have a smaller impact on the environment and turn All Hallows' Eve into a launchpad for a sustainable holiday season. Here are a few tips to get you started.
Decorations: Whether you are planning a Halloween party or wanting to get the house ready for trick-or-treaters, the key to going green starts with your decorations. You do not want one-time use, throw away decorations. Get creative. Use stuff you have around the house or go out and buy items at a thrift store you can re-purpose into cool decorations. Buy some pumpkins and gather some colorful leaves to use in your centerpiece or along your mantel. There are so many ways to decorate your house with DIY, green decorations. All you have to do is use your imagination.
Costumes: With Halloween only about a week away, you may already have your costume figured out. If you haven't had time to put one together, why not check out a thrift store or consignment store for costume ideas. You never know what gems you'll find. Kids can have a fun time creating their own original costumes as well.
Air fresheners: If you want your home to start smelling like the holidays, or you want to get rid of the stuffy indoor air pollution built up over the warm summer months, store-bought air fresheners are not the way to go. Opt for natural air fresheners. Open your windows and let in some fresh air. Bake some pumpkin goodies (the smell alone will attract guests). Try out one of these all-natural air fresheners to DIY this fall.
Treats: Rather than going for the "traditional" bags of candy, how about finding some locally-sourced treats, sustainable chocolate or other eco-friendly goodies? Honey sticks from a local honey harm, natural granola bars, pretzels and fair trade chocolate or candies are a few ideas trick-or-treaters (or at least their parents) are bound to love. Most party-goers would get a kick out of seeing any one of the following treats placed out for their consumption. NOTE: You can click on the photos to get to the recipes.
Pumpkins: When it comes time to decorate your pumpkin and turn it into a jack-o-lantern, don't forget to put the insides to good use. There are so many different ways you can use your pumpkin. It would be a shame to simply throw away usable parts and pieces. Pumpkin pie and roasted pumpkin seeds are only a few of the things you can do. Here is a list of 10 uses for your pumpkin.
Transportation: Try to stay local this Halloween. Do your treat-or-treating nearby so that you can walk or bike to your intended destination. If you do plan on traveling to visit friends or attend a Halloween party, take public transportation or find friends who may want to carpool. This is not only a greener way to travel, as it reduces harmful emissions, but it is also a safer way to travel (particularly with so many kids out trick-or-treating).
Recycle and compost: Last, but not least, be sure to recycle any and everything you possibly can this Halloween. Opt for reusable plates, cups and other materials. Put out recycling bins for items that can be recycled, compost bins for any food waste and trash bins for anything else that doesn't fall into either of the two previous categories. If done right, you're recycling and composting bins will be used a lot more than your trash bins.
Wishing you and yours a safe, green and biofriendly Halloween!