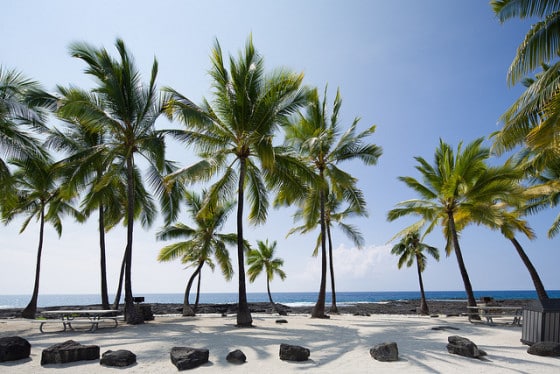 Green Tips to Help You Start the Summer Off Right
Summer is fast approaching. In no time at all the sun will be beating down and you will be looking for a way to find a little relief from the blazing hot temperatures. Of course you could always stay indoors and crank up the air conditioner or you could spend your entire day relaxing in the pool, but in all honesty, neither is a very green, cost-effective or eco-friendly way to spend your summer. If you live here in California or any other place where water is scarce, water conservation is going to be key as well. So…what can you do to help make the most of your summer months? Whether you plan on traveling or staying close to home, here are a few green tips to help you start the summer off right:
Sunscreen: The type of sunscreen you choose for you and your family does make a difference. You aren't going to want a sunscreen that is going to leave you exposed to harmful UV rays, yet at the same time you don't want a sunscreen that will disrupt your body's hormonal balance. Here is the 2014 list of the best beach and sport sunscreens from the Environmental Working Group (EWG).
Indoor Temperature: As the temperature rises, your house or apartment is going to begin heating up as well. The solution is not running for the thermostat to send your home into an arctic chill. Set your thermostat to no lower than 78 degrees F when you are home, then when you leave the house, set your thermostat at 85 degrees F or higher so the air conditioning will not kick in while you are gone. This will save energy and money, while still allowing you to stay cool. Opening up your windows during the cooler morning and evening hours can also help naturally bring down the temperature of your home.
Appliances: Schedule your day so that you only need to use your dishwasher or washing machine during off peak hours and when they can be fully loaded. Keep lights off during the day. Let the sun shine in. Unplug electronics when they are not in use. Phantom power can be much more of a drain than most people realize. When making meals, do all of your preparation work ahead of time so that your stove or oven are only on for the shortest amount of time possible. Using the grill is always a good way to prepare food, particularly during the summer months when it's lighter later into the evening.
Fresh fruits and vegetables: Fresh fruits and vegetables are really good anytime of year and even better during the hotter times of the year. Fruit and vegetables often contain a lot of water so they are naturally refreshing. You can also steer clear of processed and prepackaged foods by opting for fresh, organic and local produce. As our bodies need a lot of water when the temperature rises, fruit and vegetables can help keep us hydrated. You can also increase your water intake by adding a few slices of orange, cucumber or other fruits and vegetables for taste.
Transportation: If you are planning to travel, be aware of the impact your travels are going to have on the environment. Opt for public transportation when you can. Use a proven liquid catalyst to help make the most of the gasoline your vehicle requires, while at the same time reducing emissions, improving engine power and aiding in fuel economy. Use your bicycle or your own two feet to get around town. Exercise during the hot summer months should be done in the early morning hours or as the sun begins to set. It is cooler during these times of day, but it still gives you the opportunity to get outdoors.
Getting outdoors: Speaking of getting outdoors…the summer is a great time for picnics, trips to the lake or beach, hiking or biking trips, camping and other activities out in nature. The most important thing you can remember to do is to leave no trace. Leave the place you visited in the same or better condition than it was in before you arrived. Pick up your trash. Opt for recyclable materials rather than disposable. Be respectful to the environment. There are so many beautiful places out there and if we want to keep them beautiful, we are going to need to take care of them.
Get unplugged: Most important of all, get unplugged. Even if you do not plan on taking any time off during the summer, give yourself a little "vacation" when you head home and over the weekends. Turn off your cell phone, log off your computer and spend some quality face-to-face time with friends and family. You may experience withdrawal symptoms, but with persistence it will all pay off in the end.
It is true that these tips are not necessarily intended to help you keep cool during the hot summer months, but they are designed to lessen the toxins you put in or on your body, lower your energy-consumption and put a limit on the harmful emissions your summer activities could end up adding to the environment. These are green ways to make the most of your summer.
Palm trees at the beach image by John Loo, Fresh produce image by Peyri Herrera, Day in the sun image by May Pamintuan via Flickr Creative Commons license.