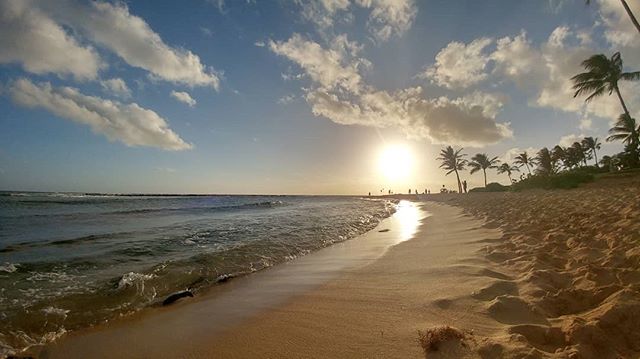 Earth Day: 5 Ways You Can Help Put an End to Plastic Pollution
April 22nd is Earth Day. Now a global event, more than a billion people in 192 countries around the world are expected to take part. While each year's focus may be a little different, the overall objective remains the same: to forward the environmental movement and get the people of Earth (as individuals, groups, cities, businesses, states, governments and countries) rallied around protecting the environment and focusing their actions on sustainability. This year the focus is on mobilizing the world to end plastic pollution.
In addition to educating yourself further and spearheading (or at the very least, participating in) a grassroots movement in your area, you can start by taking personal responsibility for putting an end to plastic pollution. This all begins with you taking a pledge to reduce your plastic use, not just on Earth Day, but from here on out. Once you've done that, you can follow it up with these five, simple actions:
Start with one of the most obvious ways to put an end to plastic pollution…stop buying bottled water. Switch to reusable water bottles instead. Many places have drinking fountains or water refiling stations where you can refill your bottle as many time as you wish, so it should be easy to do.
Pass on the fast food drive thru. Cook at home instead. Not only is doing so better for your health, you'll avoid the plastic or Styrofoam take-out containers as well as the single plastic utensils.
If you don't already have some, buy a few reusable and mesh bags you can take to the store when grocery shopping or doing any kind of shopping. Reusable bags are ideal for carrying groceries from store to car and car to home. Mesh bags are an easy and more eco-friendly alternative to plastic bags traditional used for fruits and vegetables.
Start shopping at consignment or second-hand shops for items like toys, clothes and more. Swap meets and farmers' markets are another great option. These types of places will often have goods for sale without unnecessary plastic containers or wrapping. Bring your own reusable bags too and you'll be good to go.
Buy in bulk or opt for purchasing reusable products instead of single- or one-use. This article gives a few examples of when you may want to opt for reusable products instead of one-use

. 
Making the commitment to put an end to plastic pollution is just one Act of Green, many more exist. Don't let your commitment end with Earth Day either. Stay committed the whole year through. Figure out other ways you can minimize or eliminate plastic use at home, at work and in other activities you do in and around town. Help pick up plastic pollution on beach clean-up days and at other times throughout the year. Work with your government officials to enact more sustainable business practices. Then, encourage others to do the same.