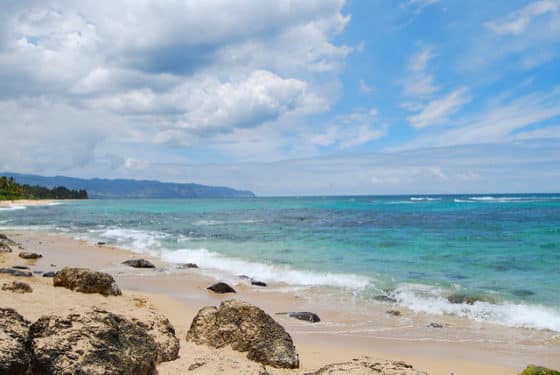 Removing Plastic Pollution: International Coastal Cleanup Day
With The Ocean Cleanup project now underway, it's more important than ever we do our part to reduce the amount of trash and other plastic pollution making it's way to our oceans, as well as make significant progress on cleaning up what is already there. If technology can be developed to help rid our oceans of plastic pollution and clean up nearly 50% of the Great Pacific Garbage Patch over the next five years, the very least we can do is keep our beaches, coastlines, rivers and lakes clean.
For more than 30 years, Ocean Conservancy has been behind International Coastal Cleanup Day in an effort to bring individuals, groups, states, nations, countries and the world together in an effort to protect our environment. Although it may have started small, now there are people in more than 100 countries participating in International Coastal Cleanup Day to help remove the millions of tons of plastic and other pollution littering our oceans, beaches, rivers and coastlines.
What Types of Pollution Are Being Cleaned Up?
The types of pollution found along our coastlines and inner waterways can vary from small plastic pieces to much larger items people simply left behind or threw away. According to the Ocean Conservancy's International Coastal Cleanup "Building a Clean Swell 2018 report", last year's Coastal Cleanup Day gathered:
Enough plastic bottles to fill over five standard swimming pools
Enough straws to reach the height of 10,000 palm trees
Enough plastic bags to sew close to 5,500 sails
Enough cigarette butts to line the path of five marathons
Enough bottle caps to cover 645 surfboards
More than 2.3 million foam pieces
More than 1.9 plastic pieces
More than 450,000 glass pieces
An overall trash weight equal to 812 cruise ship anchors
Among all the collected trash, the top 10 most found items were:
Cigarette butts
Food wrappers
Plastic beverage bottles
Plastic bottle caps
Plastic grocery bags
Other plastic bags
Straws/Stir sticks
Plastic take-out containers
Plastic lids
Foam take-out containers
These are some of the weirdest items people have found and disposed of during International Coastal Cleanup Day:
How To Join a Coastal Cleanup Event
If you'd like to join in the efforts this weekend, and you're ready to join the call to #suituptocleanup, you can use this map to find a cleanup location near you.
Even if you don't live near the ocean, areas further away from the coastline also have events taking place to help remove trash from local river bed, streams and tributaries. In my area, we've got the Santa Clarita River Rally aka Santa Clarita River Clean-Up and Environmental Expo.  Volunteers  can spend the morning helping collect trash and other debris from the Santa Clara river then head over to the Expo where they can learn more about "recycling, air quality, pollution prevention, water quality, open space preservation, wildlife conservation, and much more." To date, more than 400.000 pounds of trash have been removed as a result of this particular event.
If you are able, we encourage you to join a coastal cleanup event this weekend. We know this won't be possible for those in the path of, or currently feeling the effects of, various tropical storms and hurricanes, and for those individuals, our thoughts and prayers are with you. We hope you stay safe.
For those who do attend, we'd love to see photos of you and your friends/families doing your part to rid your local coastlines and waterways of plastic and other pollution. Share your stories and let us know what you find!