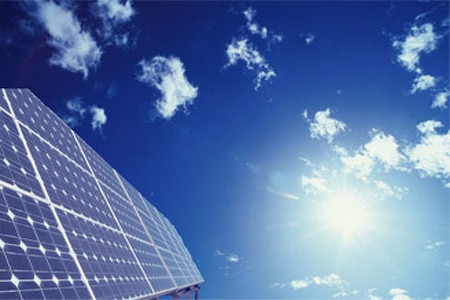 5 Eco-Friendly Inventions Dreamed Up By Young Minds
Image by John E. Robertson
When it comes to the next great eco-friendly invention (or any cool invention for that matter), we often wonder why we didn't think of it first. Well, this list is probably no different. Each of these were dreamed up by the young minds of students or graduates who were looking for a more eco-friendly option (and in some cases a little grant money too). Each idea was designed/started with sustainability in mind, so much so these inventions and businesses could actually change the way we think about what's "normal" and turn it into "what's viable for the environment".
1) During the last few month of 2009, The University of Michigan held their annual "1000 Pitches" competition. Students were asked to submit a 1-3 minute video "pitch" of their idea for a new business or product in a variety of different categories. Over 2,100 pitches were received in total. The winner in the Environment category was Shahnoor Amin, a graduate engineering student. He pitched the idea of a portable solar-powered device that would provide lighting and electricity to households in developing countries. Take a look for yourself and see what you think of his idea.
2) Started by two good friends (Bob and Rich) in a dorm room office at Yale University, the next creative eco-friendly invention is YouRenew.com.  As described on their website, YouRenew is "the easiest, fastest and greenest way to turn your old electronic devices into cash."  Essentially they want to pay you to be good to the environment. Pay you to recycle your old electronic devices and keep them out of the landfills. They want to cut down waste by making "ReCommerce" the commerce of choice.  You can find out a little more about YouRenew.com from this CNN video. But don't miss checking out their website for corporations too, at CorporateRenew.com.
3) The next one comes from Eben Bayer and Gavin McIntyre, two RPI (Rensselaer Polytechnic Institute) graduates. You might know them better as the creators of Greensulate™, the mushroom based eco-friendly insulation. This is a particularly creative eco-invention in that they didn't just come up with a new kind of insulation, their "composite materials are literally grown, harnessing the incredible efficiency of nature". As a result they ended up with an extremely energy-efficient product made from natural materials. How eco-friendly is that?!
4) Because they didn't stop with just insulation, this one also goes to Eben and Gavin from ecovativedesign.com for their EcoCradle™. EcoCradle is an environmentally-friendly packaging material grown (yes, grown) using agricultural by-products. But it gets better than that…when it comes time to dispose of EcoCradle packaging, instead of just throwing it in the trash – which you can do, as it will decompose quickly – you can use it as a mulch in your garden or toss it in your composter.  Any way you look at it, EcoCradle is a creative invention that replaces commonly used packaging with an eco-friendly solution.
5) This last one on my list (note: these were in no particular order) came about during a late-night dorm room bull session at MIT. Five students collaborated on what later came to be known as "GenShock", an energy-producing shock absorber. But not only did they come up with the idea, they went all out and "developed and patented a novel, green technology that can improve a vehicle's fuel economy by harvesting wasted energy in the suspension." They estimate their energy-producing shock absorbers will increase a vehicle's fuel efficiency by 2-10%. Nice! That's one I'll have to add to my list of Tips to Lower CO2 Emissions too.
Now, I know there are many more eco-friendly inventions that deserve mention, but these are a few of the ones that caught my eye. Do you know of any recent eco-friendly inventions you feel are worth mentioning? Do you have an eco-invention of your own? Let me know!