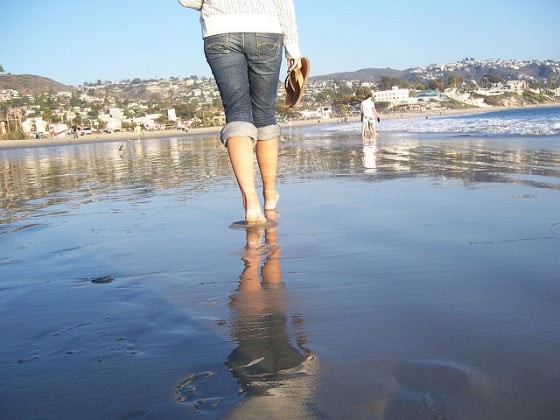 CO2 Emissions: 10 Ways to Reduce Your Footprint
According to a report from The World Bank,  worldwide CO2 emissions as of 2013 were 4.996 metric tons per capita. For those of you who are unfamiliar, a metric ton is 2,204.62 pounds. This means each person is producing approximately 11,014 pounds of emissions each year. Unfortunately over the past 15 years, we have seen a steady climb in the overall CO2 emissions being generated around the world. Of course this may not be true for every country, however it is an alarming statistic and one which does need to be addressed.
10 Simple Ways to Lower Your CO2 Emissions
Fortunately, instead of becoming despondent or overwhelmed, we have a few suggestions on how people like you and I can reduce our environmental footprint. By working hard to lower our individual footprint and encourage companies to do the same, we are far more likely to see a reduction in emissions within our lifetime. If you take a look at the CO2 emissions from places like Denmark, Sweden and Congo (Dem Rep) until the early 2000s, you'll see a difference can be made.
Here are 10 ways to lower your emissions and environmental footprint:
Switch to public transportation. Set up a carpool with co-workers or friends. According to the Rideshare Company,  a carpool with four riders "will reduce greenhouse gases by 12,000 pounds annually."
If you are unable to do either of the above, start using a liquid fuel catalyst proven to reduce emissions, improve engine power and increase fuel economy.
Adjust your thermostat. Use nature to help heat, cool and light your home during daylight hours. Nature can also help air out your home to eliminate indoor air pollution.
Buy local and eat at home more often. Find recipes to help you reduce food waste and learn how to cook using everything from root to stem.
Eliminate meat from your diet at least once a week.
Unplug your appliances and other devices when not in use. This can help you avoid vampire power.
Recycle bottles and cans instead of throwing these away.
Choose reusable products rather than one-use items.
Pay your bills online. Reduce the amount of mail, particularly junk mail, you receive.
Invest in clean energy sources like solar, wind or micro-hydro.
Reducing CO2 Emissions Starts With You
Although I've said it before, I think it's worth bringing up again (and again)….reducing emissions starts with you. It is each of our individual actions that make a difference in the world. Instead of sitting back and wondering what you can do, do these steps. Once you have these in place as part of your natural routine, add in more. Encourage others to do the same. If we're going to lower CO2 emissions, we each need to do our part. Companies, organizations and groups will then follow suit.
If you have any particular actions you take to reduce your carbon footprint and environmental impact, we'd love to hear about it!