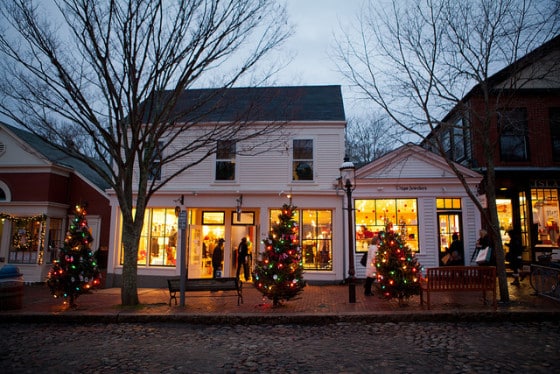 Green Ways to Wrap Up Your Holiday Shopping
Whether you took advantage of Black Friday, Small Business Saturday and Cyber Monday or not, it's likely you still need a few more gifts for various family and friends. Fortunately, we have some green ways for you to wrap up your holiday shopping without breaking the bank. No reason to spend a lot of money, especially when some of the best (and often most appreciated) gifts are those which are hand-made or given from the heart.
DIY bath salts
Let's start with some do-it-yourself bath salts. We all know the holidays can be stressful. Between the shopping to make sure you have the perfect gift for a dear friend, the party planning you have to do and the preparations required to host family, who couldn't use a little "me time"? I mean we all like relax around the holidays, right? For this gift, all you need are:
A few glass jars (with lids),
Sea salt,
Epsom salt,
Baking soda and
Essential oils.
Combine 6 parts sea salt with 3 parts Epsom salt and one part baking soda. Then add in a few drops of your favorite essential oil and stir. My personal preference is citrus, however peppermint essential oil may help put your gift recipients in a more festive mood. You can also do DIY salt scrubs, sugar facial scrubs body scrubs and more.
Nature wreaths
Wreaths are great to hang on your front door or use to help decorate the inside of your home during the holidays. While you can go out and buy wreaths, you may want to make one instead. Gather up all natural materials such as twigs, branches, berries, pine cones, acorns, nuts, dried flowers, fallen leaves, etc. Then wrap, twist, glue or tie it all together in order to come up with the design you want. You can also adorn your stairs or door with natural garland. Simply be creative.
Organic air fresheners
This is one of my favorite…mostly for my own use. I love creating organic air fresheners. I don't know about you, but I don't like the smell of chemicals, perfumes or other toxic items. I would rather open the doors and windows of my home to bring in fresh air than mask the stale air with store-bought fresheners. I would also prefer to fill my house with the smell of baked goods, cinnamon and citrus simmering on the stove and hot apple cider. Why not gift your friends and family with the same?
A very simple idea is to gift someone with a mug and organic green tea leaves. Include a note with instructions to enjoy the benefits of drinking the tea, and then drying out the leaves and using the green tea leaves to freshen up their home, or maybe you make a few orange-peel air fresheners to give out as gifts. Each of these can be pre-made or just put the ingredients and instructions into a jar for the individual to use at his or her convenience.
Indoor garden kits or plants
Having plants in your home is like bringing a little bit of the outdoors in. An indoor garden is the same, with the added benefit of being able to consume what you grow. If you have a garden-lover in your family, why not gift him or her with an indoor garden kit. Not sure if a garden kit would be put to good use? Try a simple plant. These plants are a nice way to bring life into your home and all 7 plants are good at purifying indoor air (extra bonus).
Plant a tree
While this isn't a gift you can wrap and put under the tree, planting a tree on a friend or loved one's behalf is a great way to help protect the environment. You have to keep in mind the holidays aren't all about "stuff". The holidays should be more about spending time with loved ones and friends, reconnecting and enjoying each other's company. It should be about giving to the less fortunate, helping others and doing those random acts of kindness we hear so much about around this time of year. The Arbor Day Foundation has a program where each dollar you donate goes towards planting a tree in our nation's forests. You can donate to plant a tree is someone's memory or in celebration of their life.
These are only a few of the green ways you can wrap up your holiday shopping. Many more exist, of course, but we hope these may give you a starting point or a few ideas you never thought of before.