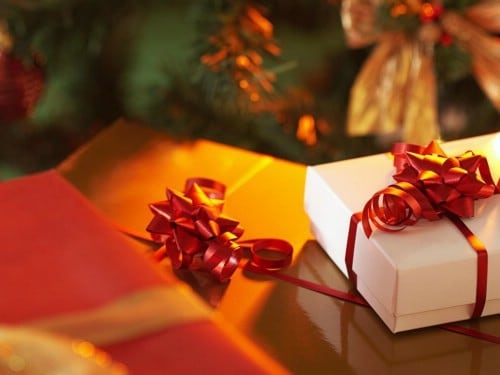 10 Eco Holiday Gift Ideas
Image by Andy Noren / Creative Commons
The holidays are here, and although many people have probably completed their holiday shopping and are ready, I'm not in that category. If you aren't either, here are 10 eco holiday gift ideas that might put a dent in your holiday shopping or maybe even help wrap it up. (Keep in mind that you don't need to buy these particular items, but hopefully they will inspire you to get or make some gifts of your own.)
1 – A vertical garden. There are so many different ways to bring the wonders of the garden into your home. One of those ways is through a vertical garden. Vertical gardens are great, especially for those who have little space to plant but really enjoy having fresh herbs and vegetables to hand.
2 – Railing planter. For those people who don't want to grow their herbs, vegetables and plants indoors, but do not have the space outdoors to plant the garden of their dreams, these railing planters may be right for them.
3 – Smartphone charger. People never know when they are going to find themselves facing an emergency situation that requires the use of a cell phone. Unfortunately unless you have power, you may not be able to make those calls. With the Boost Turbine, you are never left without a charge. A smart gift for anyone, no matter who you are or where you live.
Image from decoist.com
4 – Homemade treats. While material objects may be great, a yummy, home-cooked gift can sometimes be the cat's meow. Just take a look at some of the great recipes at cookingstoned.tv and you'll see what I mean. Easy to make and tasty too.
5 – Make a donation in the name of your loved one. If you have friends or loved ones who are dedicated to a particular cause, a thoughtful, caring and eco-friendly gift may be to make a donation on their behalf. They will probably appreciate this type of gift more than another material object you could give.
6 – Herbs in a box. Okay, you guessed it, I love ideas that involve simple yet cool ways for people, no matter where they live, to be able to grow herbs and vegetables for themselves. This one is almost foolproof. Great for gifts, holiday party favors, and more, these herbs in a box are a smart and very eco holiday gift idea.
7 – DIY Potpourri. This one is a great idea for people who don't have a lot of money to spend, but want to give their friends and loved ones something that will give them a natural, eco-friendly way to freshen their homes.
Image by iriskh / Creative Commons
During the winter months, we tend to keep our homes closed up. That gives indoor air pollution a chance to flourish. By using natural air fresheners (like potpourri) and opening the windows now and again, we can low those pollution levels and still enjoy a fresh scent.
8 – Outdoor adventure gift card. If none of the above gifts seem right for you, how about opting for a gift card to a yoga class, hiking adventure, cycling group or other outdoor activity. That way your loved ones can enjoy an outdoor adventure that's right up their alley.
9 – Stocking stuffers. We all have our traditional stocking stuffers that we give from year to year, but here are a few eco-friendly stocking stuffers that could work for you.
10 – Of course, last but not least is Green Plus®. Biofriendly Corporation offers a truly innovative fuel additive that has been proven to both improve fuel economy and reduce harmful emissions. Right now this gasoline fuel saver is available 2 for the price of 1, with free shipping. So why not buy one for your loved one and one for yourself.
As an added bonus, here are a few quirky gifts that work well for those who are short on time, low on budget and who want an eclectic gift that you can almost guarantee your friends or loved ones do not have. Here you go: 10 DIY gifts you can make in less than an hour.
Whatever you choose to give, please remember that the holidays are not all about how much we spend or what we give. Holidays are best when we are able to spend time with loved ones and treasure all that we have. So while I hope you are able to find the perfect eco holiday gifts for you and yours, I truly wish each of you a joyous and biofriendly holiday season.