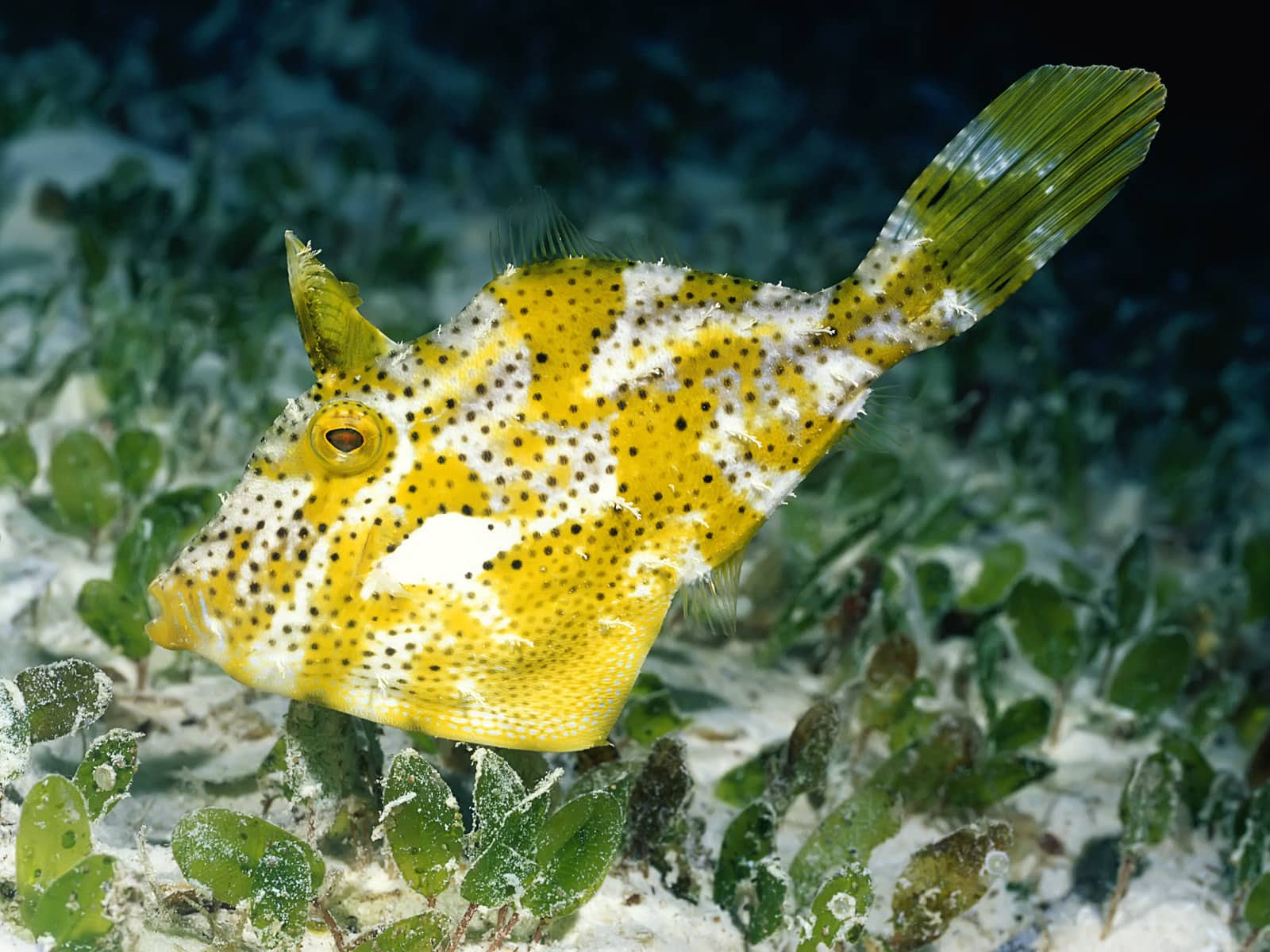 Yellow Filefish
Today's Biofriendly Image of the Day goes to this weedy filefish. Hanging out down near the plants along the ocean floor, this yellow fish almost looks like it could be waving hello. Hi, little fishy!!
Whatever it's doing, it's a simple reminder of just one of the many reasons we need to do whatever we can to keep plastic pollution out of the ocean.
Image by Angell Williams | Used with permission via the Creative Commons Attribution-NonCommerical-ShareAlike 2.0 Generic license.