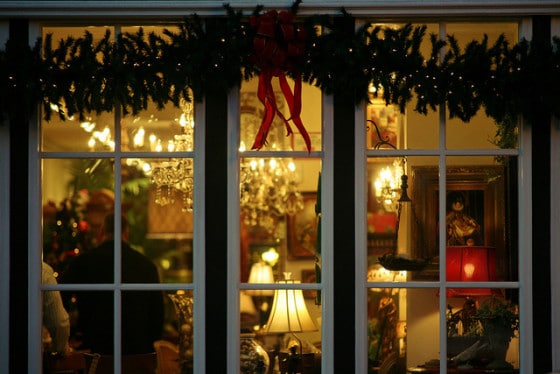 Watch Out for These Holiday Health and Environmental Hazards
The holidays are meant to be a joyous time, when families and friends can enjoy each other's company, reminisce, spend time together and celebrate the holiday season. Unfortunately, holidays can present some hazards too. While you do your best to make your most of the holiday season, keep an eye out for these health and environmental hazards:
1. Toxic candles or store-bought air fresheners: Having a happy holiday does not involve exposing yourself, friends and family to the toxins many candles and store-bought fresheners contain. While scented candles and air fresheners may seem like a simple way to get your home smelling like candy canes, pine, baked apple pie, cookies or any other scent that reminds you of the holidays, these products can be harmful to the environment and your health. If you want to use candles to enhance the atmosphere of the season, opt for natural candles made from beeswax, vegetable wax or even coconut wax. If you want your home to smell like pine, get a living Christmas tree. You want it to smell like pie or cookie, do a little baking.
2. Indoor air pollution: When the weather gets colder, many of us tend to close the windows and doors in an effort to keep our houses warm. This can present a number of problems with rising indoor air pollution levels. Burning candles, log-burning fires, holiday cooking and baking, canned air "fresheners", as well as the chemicals and toxins that are found on furniture, carpets and many more of the products in your home, all contribute to indoor air pollution. This doesn't necessary mean you should stop doing holiday activities, but if you want to find some natural ways to freshen up your home, try:
Opening up your windows for a little bit each day, to let in the fresh air

Using natural air fresheners such as citrus and essential oils
Bring in a few plants known for improving indoor air quality
Decorate with natural products (leaves, tree branches, pine cones, etc.)
3. In-home emissions: While the look, feel and smell of a wood burning in a fireplace or wood-burning stove can bring a certain warmth and comfort to the holiday season, it can also pose a serious risk. Fires can aggravate those who already have asthma and other respiratory problems.
Safe wood-burning practices can not only help lower your risk of health problems associated with this type of indoor air pollution, it can lower emissions generated in the wood-burning process and reduce heating costs as well. Those who use home heating oil to heat their homes during the winter months, can also reduce harmful emissions (by up to 19 percent) and improve fuel oil economy (by more than 9 percent) when using Biofriendly Corporation's Green Plus® for home heating oil.
4. Carbon Monoxide poisoning: Carbon monoxide poisoning is another, real health and environmental holiday hazards of which people need to be aware. According to the CDC, there are more than 400 deaths associated with carbon monoxide poisoning each year in the United States. An additional 20,000 seek emergency medical treatment and another 4,000 require hospitalization for carbon monoxide poisoning. Ways to avoid subjecting you and your family to carbon monoxide poisoning include:
Never using your oven to heat your home

Not burning wood or any other material in a stove or fireplace without proper ventilation
Do not leave a vehicle running in your garage, even if the garage door is open
Do not use a generator, or charcoal/gas burning device inside your home or garage
Should you be involved in an accident, or become stranded while driving, be sure to roll your windows down if you are planning to keep your vehicle running
5. Foodborne illness: For many people, the holidays are filled with parties and other events where food is often served in abundance. While minimizing food waste is something that cannot be emphasized enough, and the need to compost rather than toss certain materials goes without saying, people must also watch out for foodborne illnesses stemming from under-cooked or improperly prepared/stored foods. Make sure your fruits and vegetables are rinsed off/cleaned well. When preparing food, keep raw meat away from other fresh, raw ingredients.  Make sure your meals are cooked fully to minimize the risk of foodborne illness. Proper storage is also important as foods that have been left out too long, or are not stored in the proper place at the right temperature, can spoil quickly. Practicing holiday food safety tips can help you avoid foodborne illness during the holiday season.
By keeping the above heath and environmental holiday hazards to a minimum, you are bound to have a joyous and wonderful holiday season. On behalf of myself, and the entire Biofriendly Corporation family, here's wishing you and yours a safe, happy and environmentally-friendly holidays!!
Holiday decoration image by Cliff via Flickr Creative Commons license.