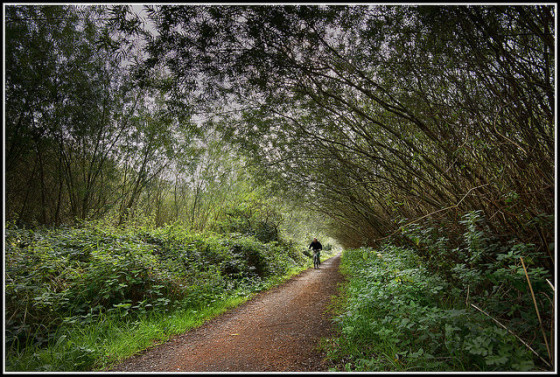 4 Simple Ways to Lower Your Environmental Footprint This Autumn
Here at Biofriendly Corporation, we are all about the green. Finding ways to help people lower their environmental footprint fits right in with our efforts to help lower harmful emissions and increase fuel efficiency. So, now that we are officially in Autumn (although I'll tell you it really doesn't feel that way here in Southern California), I thought it would be good to share four ways to lower your environmental footprint. None of them are difficult and none require much effort, but all of them make a difference.
Air Out Your Home
Indoor air pollution is often far more harmful to an individual's health and well-being than the air pollution he or she may encounter outdoors. While that statement may not be true everywhere, studies conducted by the EPA indicate indoor air pollutants can be as much as 100 times higher than outdoor air pollutants. In fact, "indoor air pollutants have been ranked among the top five environmental risks to public health." If you are looking at lowering your environment impact and improve the health of you and your family, open your windows often. Air out your home. Let the cool outdoor air in and the toxic indoor air pollution out. You can also use any one of these five natural ways to fight indoor air pollution.
Opt for Biofriendly Methods of Transportation
Taking public transportation whenever possible, walking or riding to work if you can and opting for biofriendly methods of transportation are all proven ways to lower your environment footprint. Vehicles produce harmful emissions. Unless you are driving around in an electric vehicle, powered by energy gathered from the sun, you are generating toxins and harmful emissions. Even that isn't fool proof, as the manufacturing process can be very harmful to the environment. There are pros and cons of every vehicle though. Going out and trading in your older vehicle for a brand new one isn't necessary going to make a major difference. Driving less and opting for biofriendly methods of transportation can have a positive impact on a broad scale. You can also make your vehicle more biofriendly by using a liquid fuel catalyst that has been proven to increase fuel efficiency, lower emissions and get the most out of your gasoline.
Adjust Your Diet
Many people tout a vegetarian diet as a much more eco-friendly diet than one laden with beef, chicken or pork. The Guardian reports that at least one expert says that "Giving up beef will reduce carbon footprint more than cars." Completing switching your diet away from a beef-heavy one may not be right for everyone. There are ways, however, you can decrease the amount of beef you consume on a daily or weekly basis. Cutting beef out of at least one meal a day or for an entire day once a week will lower your environmental footprint. MeatlessMonday.com has a number of recipes you can use to devise your Monday meal plan.
Green Your Fitness Routine
Getting out in nature is one of the best ways to exercise, get fresh air and rejuvenate your body, mind and spirit. Rather than heading to the gym to hop on a stationary bicycle or elliptical, head outdoors. Go for a walk. Ride your bike. Find new trails around your house or office to explore. There are so many benefits to greening your fitness routine. You can start by employing these 6 easy ways to green your fall fitness routine.
Many of the actions you take every day contribute to your environmental footprint. Lowering your footprint starts with becoming aware of how your actions affect the environment around you. So, how many of these are you already doing? What other actions are you taking to help lower your environmental footprint?
Kitchen with open windows image by Jeremy Levine, Metro bus image by Biofriendly, fresh produce image by Patrick Feller, bicycle trail image by Stephen Bowler via Flickr Creative Commons license.