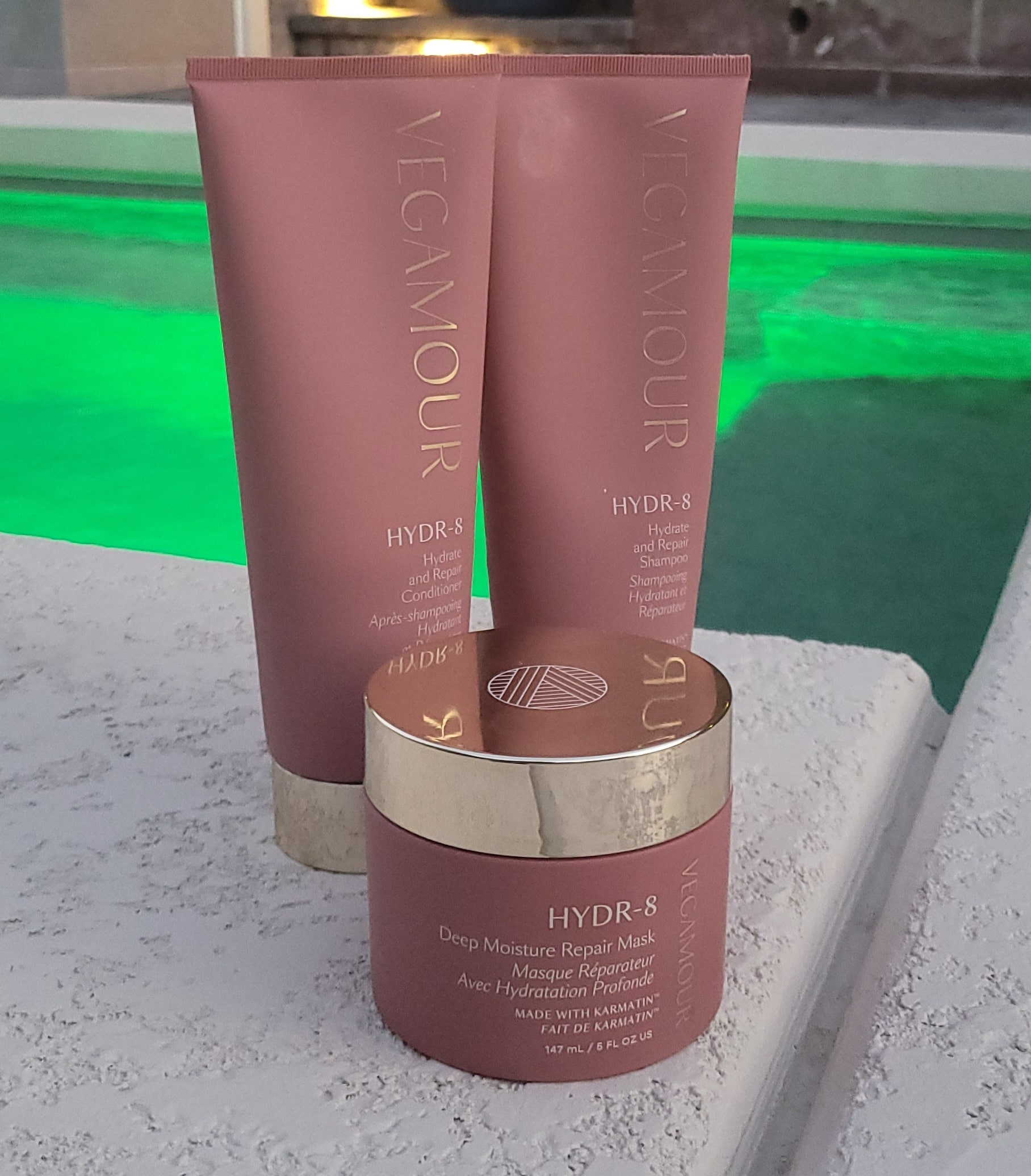 Vegamour: A Vegan Alternative to Your Hair Wellness Routine
If you're looking to live an eco-friendly and healthy life, there are a number of factors you must consider. What you eat, the products you use to clean your home, what soaps you use and the detergents you wash your clothes with are all key. This goes for the products you use to wash your hair, too. A good hair care routine is essential. You don't want to be doing all the right things to stay healthy and then introduce harsh chemicals or toxins into your body through your shampoo and conditioner.
The wrong shampoo and container can not only be harmful to your hair, and health, but it's likely bad for the environment as well. This is why it is important to know what is in the shampoo, conditioner and other hair care products you use. 
Vegamour is a hair care company which has chosen to use plant-based ingredients in its products in order to help you get the naturally beautiful and healthy results you want, without the need of harsh chemicals. It's for this reason I decided to check out Vegamour, a holistic approach to hair wellness. 
Please note, in the interest of transparency, Vegamour did provide me with a few products to test out and review. However, the reviews and viewpoints are solely my own.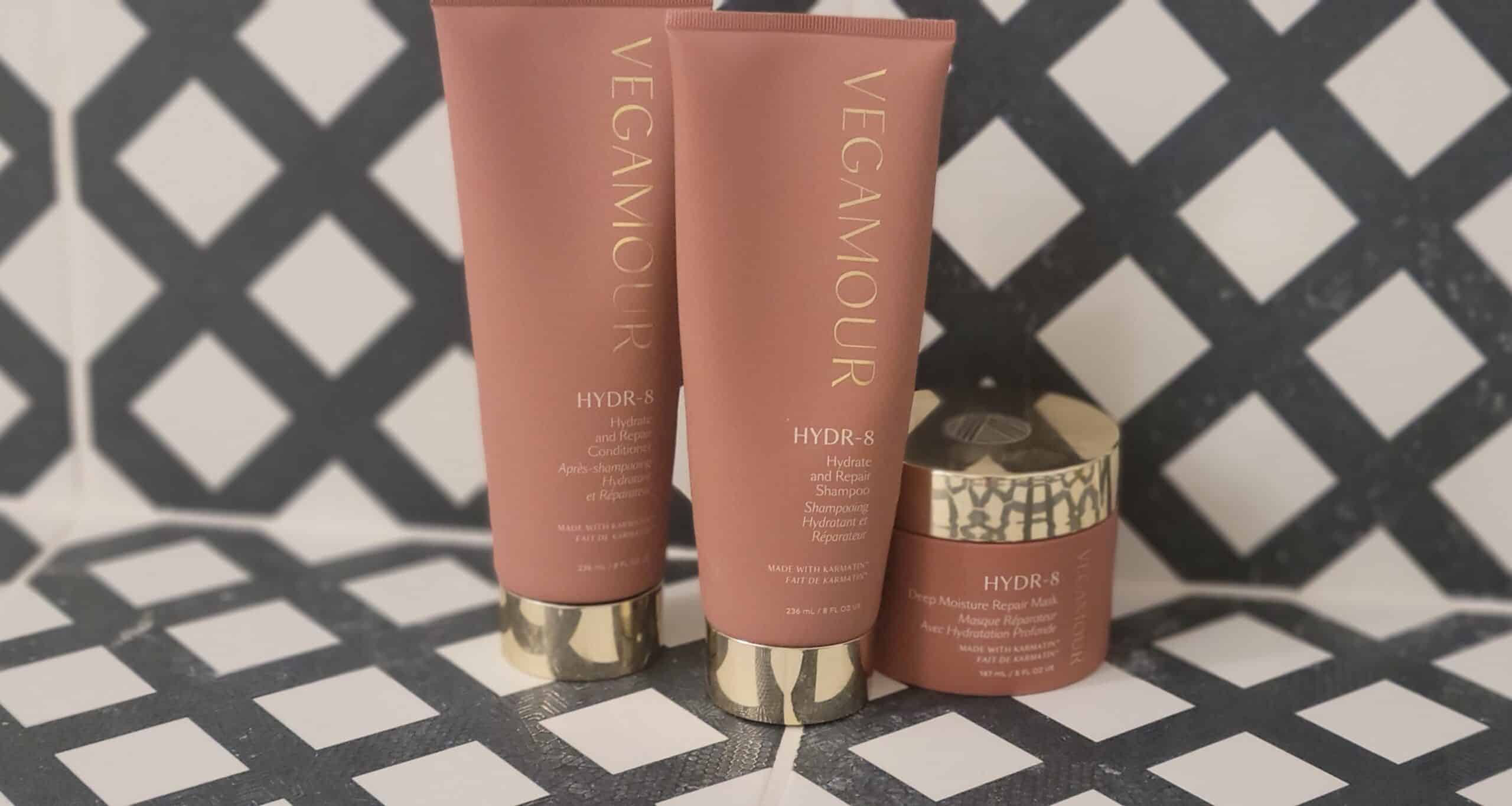 Taking a more Holistic approach to Hair WELLNESS
As I mentioned, Vegamour has opted to take a more holistic approach to "hair wellness" in that it doesn't believe harsh chemicals are needed to get positive results. I, for one, agree with them. They aren't just wanting to help people care for their hair, they want to help them improve the health and long-term wellness of their hair. 
According to Vegamour, they have four core pillars when it comes to the development of their products:
Bioavailability
Clean, 100% Vegan Ingredients
Holistic Hair Wellness
Science-Backed Results
Through this approach, they strive to help their customers achieve true hair wellness. What this means is you can achieve the results you've always wanted with your hair, without having to sacrifice your own health and wellness. 
Benefit of Vegan Alternatives
Opting for a product with natural ingredients is a no brainer. There's no reason to use harsh toxins and chemicals in your haircare products when vegan, natural alternatives exist. It's better for your hair and better for your health. Plus, since the products are made with vegan ingredients, no harm was caused to any animals in the process. They don't do any testing on animals, either. 
According to Vegamour, they ethically harvest all of their natural ingredients through direct, fair trade partnerships. So, it's a win-win…100% vegan, hormone free and cruelty free. 
Vegamour Product Review
For my test, I opted to try the HYDR-8 shampoo and conditioner, as well as the deep moisture repair mask. I opted for these particular hair care products mostly because, here in Southern California, my hair gets very dry and frizzy. I wanted a product I could use to give my hair natural moisture and a smooth texture I can't always achieve without the use of a hair straightener or chemical hair treatment (and sometimes not even then). 
NOTE: My son also wanted to test the products out, especially since he has let his hair grow out and was looking for a better hair care product to hydrate his hair and repair some of the damage. 
These are not the only products Vegamour has, however. They also have shampoo and conditioner products to help with thinning hair, lackluster hair, graying hair, hair growth, dandruff and more. Their line includes serums, masks, scalp treatments, supplements and a whole lot more. What's nice is all of their products come with a money-back guarantee. 
In our opinion, here's how the Vegamour products we tried fared:
Packaging:
Our package arrived in a very timely manner. The box it came in was simple but, in all honesty, a little big for the products inside. A smaller box could have probably done the trick, but no big deal. We received the products in good condition. There was no unnecessary filler in the box, nor was it loaded with promotional materials. 
The shampoo, conditioner and mask containers were well made. Each seemed to be good quality. What might make them even better would be if Vegamour had a recycling or refilling option, so as to minimize the waste involved in the process. Maybe something for them to consider in the future. 
Product:
The shampoo, conditioner and hair mask all worked really well. I was actually a little surprised at the results we achieved. I tend to be a bit skeptical when I'm trying something new, but was very pleased with how well the products hydrated my hair (and my son's) and gave it a smoothness and softness it hasn't had in awhile. Thanks to the Karmatin™, a vegan alternative to Keratin, my hair didn't feel so damaged and bye bye frizz!
Between the hardness of the water and the dry weather we experience here in So Cal, my hair often takes a beating. I'm sure the chemicals and other "hair care" products I've used in the past haven't helped. 
We both used the shampoo and conditioner when we washed our hair, then I used the mask once a week. I don't know if it'll be the same for everyone, as it probably depends on the condition of your hair, but we noticed positive results right away. 
Quality:
As I mentioned, the quality of the product seems good. Since they use natural, vegan ingredients to achieve the same results as some other products get from harsh chemicals, it makes it seem well worth the investment. If you think about how much money people spend on various hair care treatments and products, the results we got from these three Vegamour products would be quite a savings. 
SCENT:
While Vegamour prides itself in only using 100% essential oils to add scent to their shampoos, conditioners and other products, I found the scent in the HYDR-8 shampoo and conditioner to be a little strong. The one nice thing was the scent didn't linger long after I washed my hair. As far as my son was concerned, the scent wasn't an issue at all. 
Personally, I'd like to see an unscented alternative at some point in the future, but it wouldn't stop me from using this product again.
Cost:
While the price of these hair care/wellness products is more on the high-end, I do think it's worth the investment. Each product lasts for quite a while, as along as you follow the instructions for use. Plus, if you factor in the results you are able to achieve through just a shampoo and conditioner, you will save yourself a lot of money on unnecessary treatments and other products. Add in the fact these products are made with vegan ingredients, so you aren't using harmful chemicals on your hair, and I'd say it's definitely worth the price.
With their money-back guarantee, you really can't lose. 
Overall rating:
Overall, I'd say the Vegamour products we tried were well worth it. We both saw results right away and were happy to see (and feel) the difference in our hair. You don't feel the buildup you sometimes get with other hair care products. Our hair was soft, smooth and very manageable. My only two "suggestions", if you will, is for Vegamour to create an unscented version of each of their products and for them to look into recycling their containers or allowing customers to get them refilled. Otherwise, we were pleased with the results and happy to be using a vegan, natural product on our hair.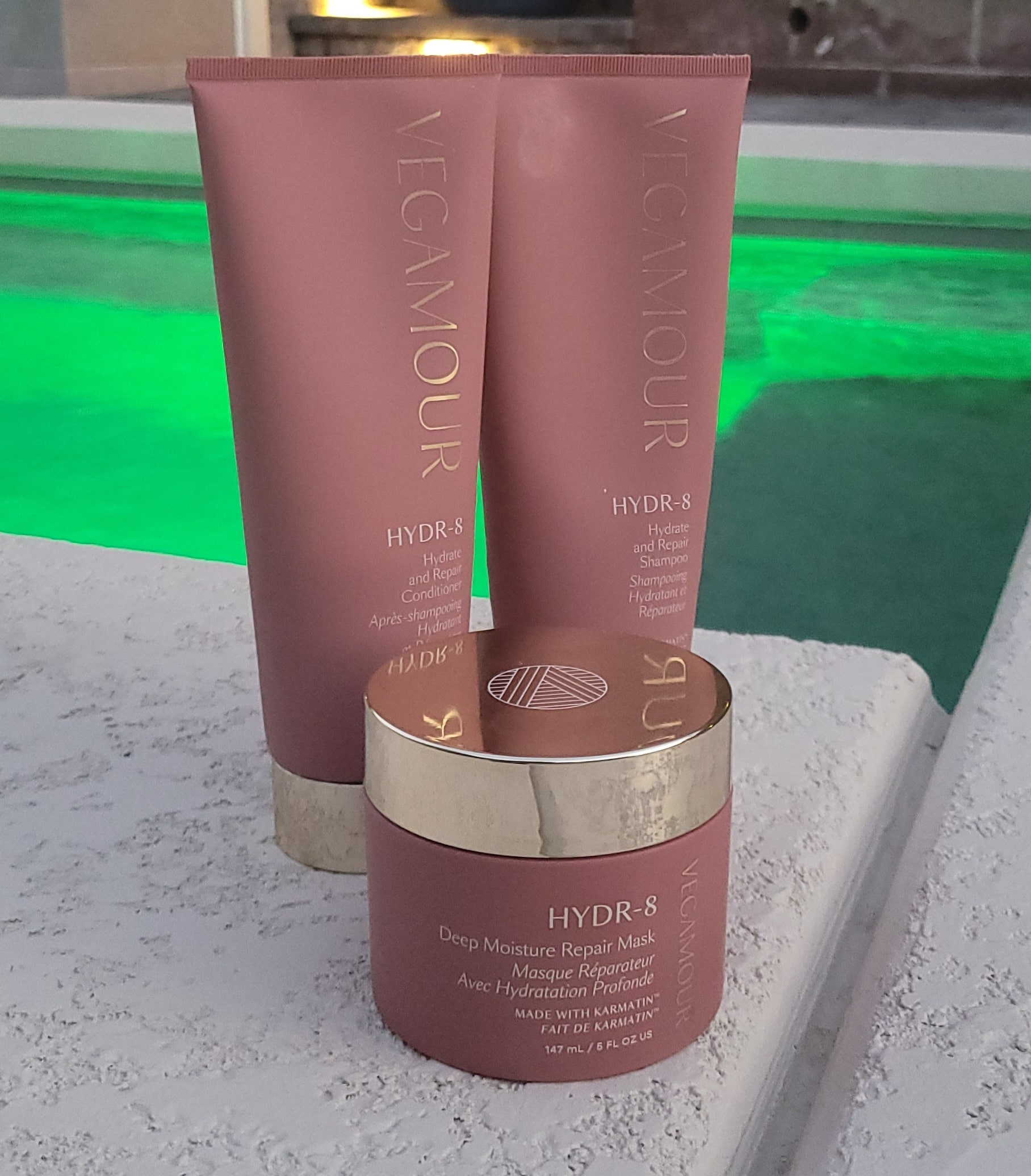 In Summary
You don't always know what you're going to get when you try something new. Fortunately, the Vegamour products we tried definitely delivered. While their packaging could be a bit more eco-friendly, I'd say the work they've done to use vegan, natural ingredients and have them ethically-sourced is a good thing. 
Try Vegamour for yourself and see. Whether you want to repair damaged hair, give your hair a little extra hydration, slow down graying or aid in hair regrowth, I recommend giving Vegamour products a try. You can get a discount on your purchase by taking their online quiz.
I'd love to hear about your experience. Let us know what you think.