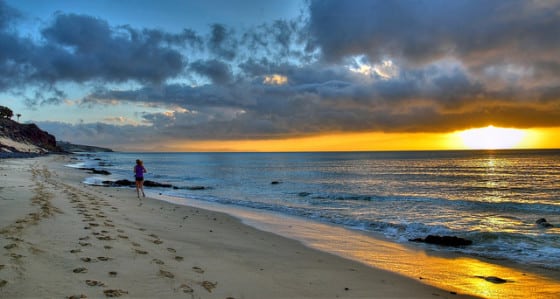 Protecting the Environment: International Coastal Cleanup Day
Protecting the environment is important to every person's survival, regardless of his or her beliefs about climate change and global warming. You, as an individual, may have various ways you go about conserving energy, reducing waste and lowering your overall environmental footprint. Keeping the ocean clean and free of waste may or may not be part of your routine environmental activities. Even if you have never done anything to clean up your local beaches or rid the ocean of plastic and other debris, now you can! This year…this weekend…take an hour or two out of your Saturday and join the Ocean Conservancy in the fight for trash free seas. International Coastal Cleanup Day is September 20th, 2014.
[my_ad_code]
Here in California, people can connect up with Heal the Bay by volunteering at one of the 50+ sites the group is hosting this year. Parking is free to all volunteers. All you need to do is find a site near you or, if you do not live near the beach, try a site close to your favorite beach destination. Those who live further inland can participate by finding a river bed or lake closer to home. In the Santa Clarita Valley, residents come from all around to help remove trash and other debris from a portion of the Santa Clara river. Here are some pictures from last year's cleanup. As a matter of fact, this year marks the 20th anniversary of the River Rally clean-up.
After the event, you can continue protecting the oceans by adopting these 5 ocean-friendly habits:
Reduce, reuse and recycle any plastic materials you use. 

Use non-toxic, natural cleaners to avoid toxic chemicals being washed down the drain.
Eliminate non-sustainable seafood sources from your diet.
Opt for reusable rather than disposable or "one-use" items.
When you go to the beach, be responsible for your waste and work hard to leave no trace.
The more we are aware of our surroundings and take responsibility for our actions, the less plastic, trash and harmful debris will end up making its way into our water systems and ultimately into the ocean over the next year and years to come. Don't you want others to enjoy the ocean, lakes, rivers, streams and other waterways as you have enjoyed them? You can do something to protect our oceans and environment in which we live. The above are simple steps to get you started.
Sunrise on the beach image by Tez Goodyer via Flickr Creative Commons license.