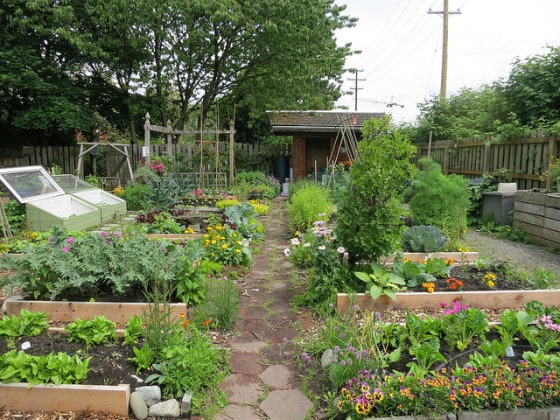 Portable Invention May Solve All Your Gardening Troubles
Do you have trouble maintaining a garden? Do you plant vegetables and herbs with the best sustainable intentions, but for some reason things never seem to work out as planned? Is your thumb a little less than green? Gardening is not for everyone…or at least that's what some people mistakenly believe. Gardening success often depends on having the right combination of circumstances coming together all at the same time. A place to plant, good soil, tools of the trade, cooperating weather, weed prevention, proper nutrients and more. Depending on where you live, these factors may or may not be present. Don't fret though. According to the inventors of the "Garden Anywhere Box", gardening can now be done anywhere by anyone.
The gardening anywhere box can be used to plant whatever type of vegetables or herbs you want. It requires less water than a traditional planter box. It can also be operated by capturing rain water. Sounds pretty good, particularly in places like California that are experiencing an unbelievable drought. There are so many benefits to being able to grow your own food. Here are a few reasons why you should really consider investing in a garden of your own:
Organic food with no harmful pesticides or chemicals (you'll need to buy organic fertilizer and soil)

Great tasting food
No GMOs (make sure you plant the right kind of seeds in your garden)
Healthier lifestyle
Save money
For those of you who are good with your hands, you can always build your own self-watering containers. The Urban Organic Gardener can provide some good tips on how to start container gardening. If you have been interested in starting your own garden or becoming more sustainable, but either didn't know how to start or didn't think you had the right conditions to make it work, the Garden Anywhere Box may solve all your gardening troubles.
Garden image by Ruth Hartnup via Flickr Creative Commons license