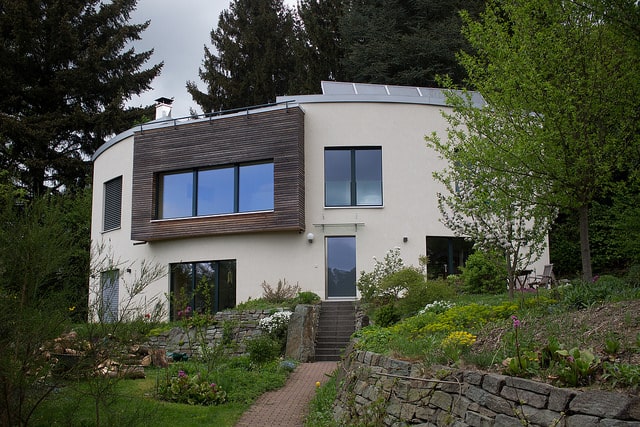 Passive Housing: A Greener Way of Living
We're all looking for ways to cut back on our energy usage and, in turn, reduce our utility bills. Actions such as replacing old light bulbs with efficient LED models and using household appliances only when they're full or almost full help to conserve energy, but if you truly want your home to be as eco-friendly as possible, why not consider passive housing?
What Is a Passive House?
A passive house is one where every room is kept at the same temperature, so there's no need for adjusting radiators or devising a schedule for turning on and off the heater. The Passivhaus Institut in Germany, the organization which grants official passive housing status to buildings, reported that such residences have energy savings of up to 90% on conventional homes.
Characteristics of a Passive House
Passive houses are characterized by their supremely efficient insulation which reduces heat transfer within the home and stops heat from escaping through narrow gaps. Passive houses are built with airtight construction, energy-efficient windows and a ventilation system which displaces polluted indoor air in favor of fresh exterior air. The main source of heat in a passive house is not a boiler or gas system; instead it's the sun's rays that do this job, so the positioning of your home and the direction it faces is very significant.
How Passive Housing Can Lead to Greener Living
Having a passive home not only saves money and can earn you potential rebates, but it means creating an overall greener and healthier home environment. A passive home means less indoor air pollution, more peace and quiet, less dependence on energy powered by fossil fuels, more use of renewable energy sources like solar, and a more durable construction (which often leads to less repairs in the long run). Check out this infographic to learn even more about passive housing and why it is so beneficial for you and for the environment.
Add some drought-tolerant landscaping, maybe a water reclamation system, ENERGY STAR appliances and other green technologies to your passive house and you've got yourself quite an eco-friendly place to live. Plus, you'll be saving money and being kind to the environment at the same time.