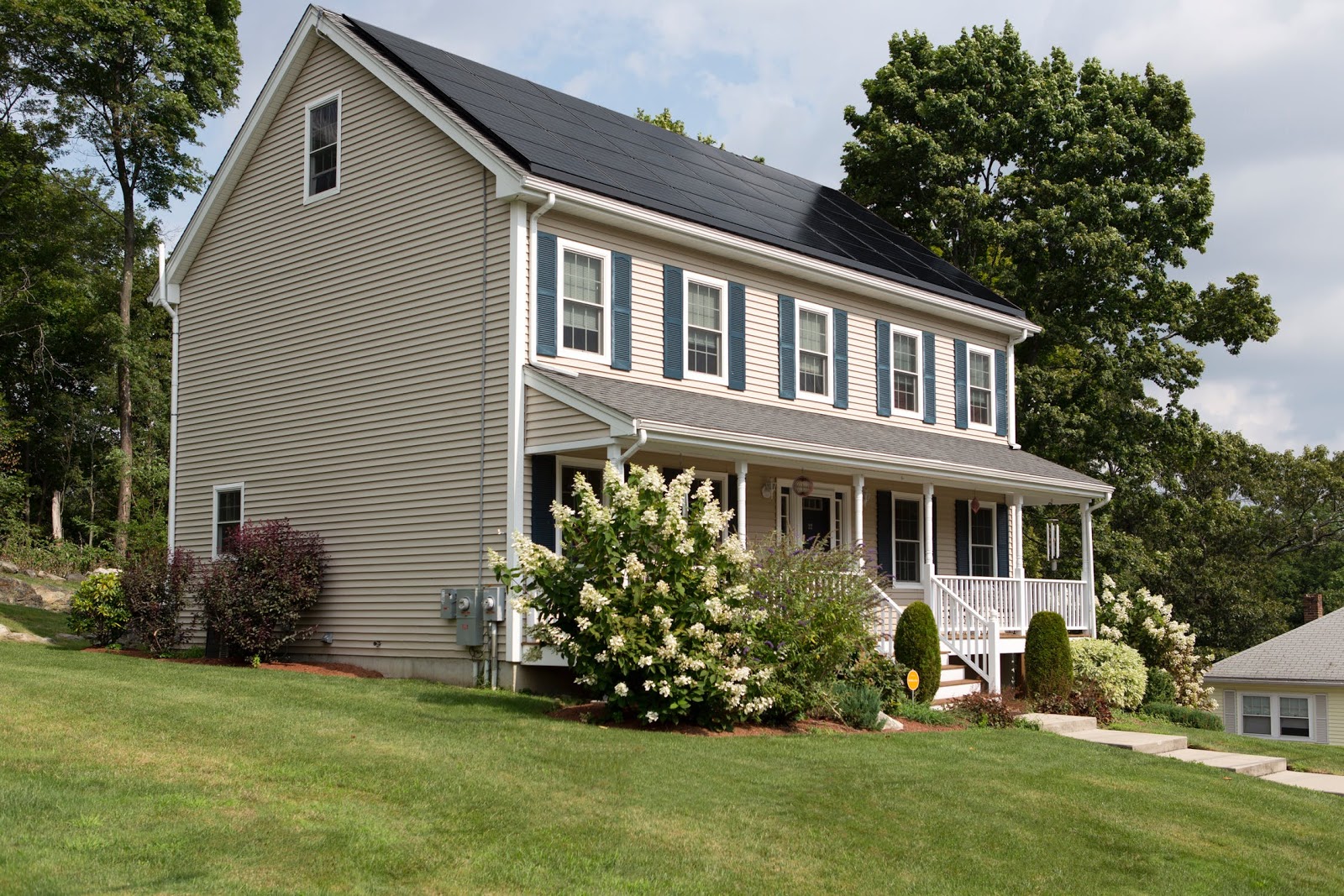 Net-Zero Energy Buildings Are Becoming More of A Reality Thanks To These Innovative Materials
Zero-energy homes and buildings are making waves for their ingenuity and financial benefits. A zero-energy building is a building that combines renewable energy with energy-efficiency so the building uses only as much energy as it creates. While this might seem far-fetched, new materials and techniques are emerging daily to make this dream a reality. 
How do you build an energy-efficient building that creates energy? It starts with in-depth planning and a trove of dedicated experts. However, all net-zero homes and buildings need two basic things: airtightness and energy-efficient design. 
Here are some of the materials and techniques that you can use on the path to building a net-zero home.
Choose the Best Building Materials and Techniques
All buildings require the same standard framing. You have foundation, studs, walls, ceilings, and roofs. While there are several different materials and construction techniques to building a net-zero structure, when it comes to your framework, ICF construction is by far the most superior technique.
ICF stands for insulated concrete forms. Essentially, they're interlocking, foam-insulated, concrete blocks designed to fit together perfectly. Because of the perfect fit, very little air gets through the seams, which is crucial for energy efficiency. ICFs are used in place of standard metal or wood studs. 
While this material and construction technique will require specialized expertise, the benefits of ICF are wide and varied. These ICF blocks are not only the runaway winner for energy efficiency, but they're incredibly durable, too. They resist pests and stand up well to tornadoes and hurricanes.
Insulation Is Critical
While ICF construction provides some insulation from jump, you'll need to have additional insulation as well. You'll want to use materials like blow insulation in your ceilings and roofs. Batt insulation won't cut it in a net-zero home. There are too many odd spaces batt insulation simply can't fill. Instead, you'll want to fill the walls, floors, and ceilings with something like densely packed cellulose insulation. 
You can use spray foam insulation instead of cellulose, but it tends to cost more and presents some hazards to the environment. However, spray foam insulation can be particularly useful in attics or crawl spaces. Rigid foam board might also be an option if you live in a particularly harsh climate. 
Air Barriers and Sealants Matter
Air sealing the building is one of the most essential steps to creating a net-zero structure. You aim to achieve an airtight building because any air coming in or out will impact energy usage. You're looking to seal your building's thermal envelope completely. A thermal envelope is just what separates the air outside from the air inside. Sealing your thermal envelope includes everything from using proper insulation and window sealant, to air proofing the walls, floors, and doors.
You can use materials like caulk, glue, foam, and tape to seal cracks and close any potential leaks around the windows, doors, and walls. In addition to sealing off cracks, you'll want to have a continuous air and vapor barrier for the exterior walls of the home. Air barriers are created from any durable material like rigid foam or drywall.
Go Solar
Obviously, your net-zero home must create energy. Solar panels installed to your roof is the way to achieve this. You'll likely be using grid-tied PV solar panels. You'll need to make sure your building has enough roof space and sun exposure to support a net-zero design. 
There are several incentives and rebates available for going solar, and solar systems usually pay for themselves in energy savings, but the upfront cost can be daunting. A wide range of solar leasing and payment plans exist. Be sure to use energy modeling to ensure you aren't buying too large of a system.
Create Fresh Air Supply
While airtightness is necessary for net-zero design, all buildings need ventilation. Consider industrial louvers for the exterior of the building. These louvers provide exhaust air ventilation and defend buildings from water damage and outside noise. Louvers reduce energy costs by reducing the necessary fan energy needed for ventilated air.
Additionally, on the topic of ventilation and air conditioning, you'll need an energy-efficient HVAC system. Consider using ductless heat pumps versus traditional air-source heat pumps.
Other Things to Consider
These are just a few of the materials and techniques being used to create net-zero buildings. You'll also need to convert all your appliances to energy-efficient models and change out all the lighting in the building to energy-efficient lights. You should consider using smart technology, like smart thermostats as well. 
Beyond that, you'll have to practice habits, like shutting off appliances when they aren't being used, and relying on natural lighting when you can. While net-zero homes and buildings may seem like something from a sci-fi movie, these new materials and techniques are making net-zero buildings a reality. 
Matt Lee is the owner of the Innovative Building Materials blog and a content writer for the building materials industry. He is focused on helping fellow homeowners, contractors, and architects discover materials and methods of construction that save money, improve energy efficiency, and increase property value.