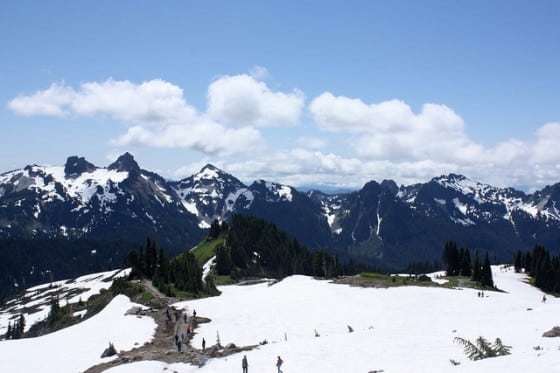 Nature Quotes to Help Inspire Your Love of the Great Outdoors
If you take a moment you will see that the beauty of nature can be found all around us. Unfortunately, not everyone gets to see it or enjoy it as much as we could and should. Those who live in big cities are not as close to nature and the great outdoors as those people who live in rural areas and get to experience its beauty day in and day out. But, whether it is a love of walking through the park watching the autumn leaves fall down around us, or having a picnic in the park on a warm summer day, or watching the spring flowers come into bloom, or indulging in a classic snowball fight in the middle of winter, each of us has something that helps inspire our love, and appreciation, of the great outdoors.
Take a look at some nature quotes that may help inspire your love of the great outdoors:
"An early morning walk is a blessing for the whole day." – Henry David Thoreau

"Study nature, love nature, stay close to nature. It will never fail you." – Frank Lloyd Wright

"In nature, nothing is perfect and yet everything is perfect. Trees can be contorted, bent in weird ways, and they're still beautiful." – Alice Walker

"Adopt the pace of nature: her secret is patience." – Ralph Waldo Emerson

"After all, I don't see why I am always asking for private, individual, selfish miracles when every year there are miracles like white dogwood." – Anne Morrow Lindbergh

"The human spirit needs places where nature has not been rearranged by the hand of man. " – Author Unknown

"I go to nature to be soothed and healed, and to have my senses put in tune once more." – John Burroughs

"All seasons are beautiful for the person who carries happiness within." – Horace Friess

"The sun, with all those planets revolving around it and dependent on it, can still ripen a bunch of grapes as if it had nothing else in the universe to do." – Galileo

"Look deep into nature, and then you will understand everything better." – Albert Einstein
What are some of your favorite nature quotes? I would love to hear what inspires your love of the great outdoors. In the meantime, I hope you take some time, get outside and enjoy the beauty, power and truly awe-inspiring mystery that Mother Nature has to offer.
Nature images by Iriskh / Hartwig HKD / Dan Ciminera / Karen Dorsett / Peter PZ