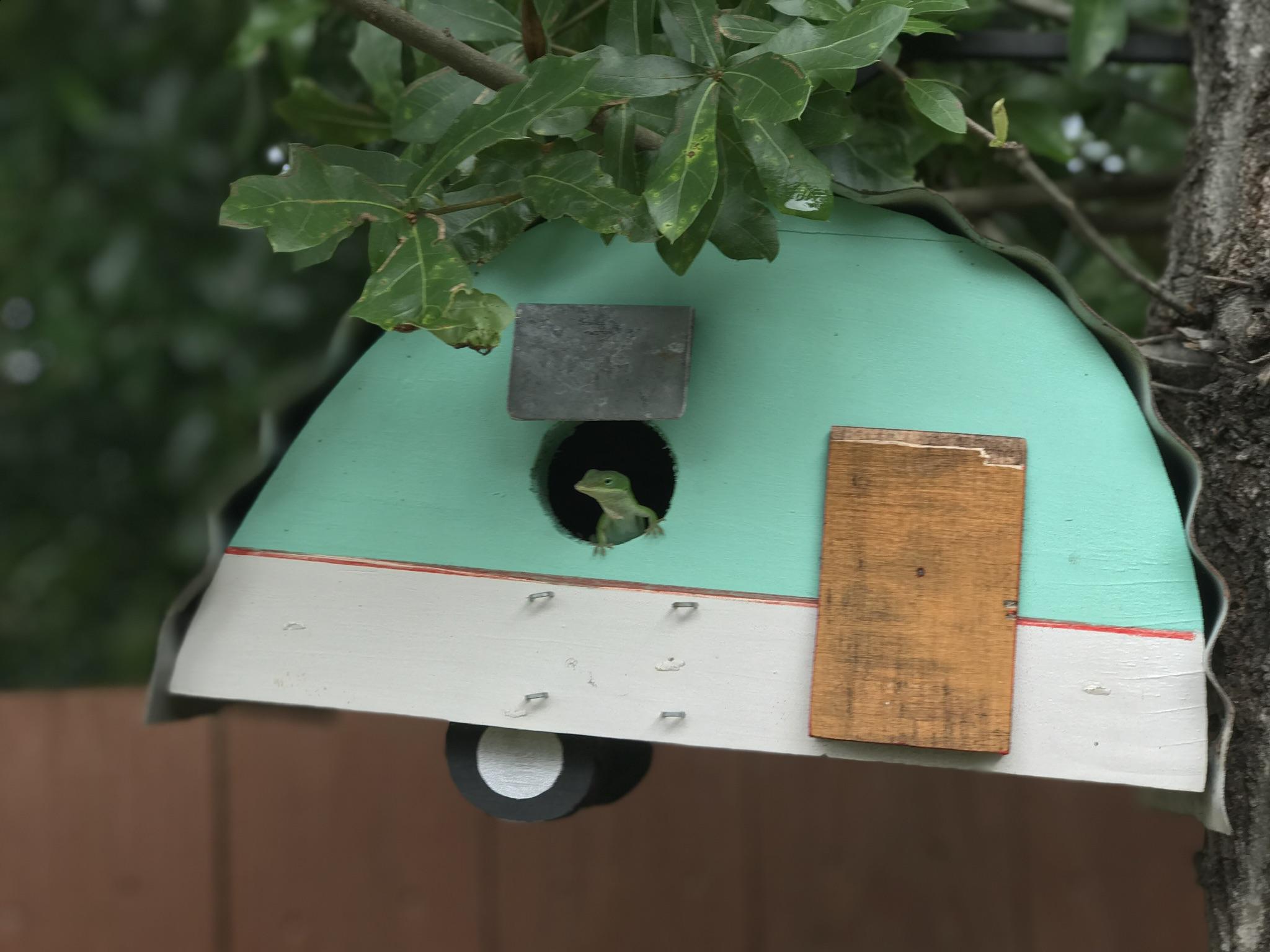 Lizard Camp Out | Green Wings Award
This cute, little birdhouse may have been originally intended for the birds, but it looks like a neighborhood lizard has other plans. Maybe he's simply looking for a new place to live or perhaps he's planning a trip. The birdhouse does look like a camper….so he could be on a camp out.
Whatever his intentions are, we think it's just adorable and definitely worth our Green Wings Award.