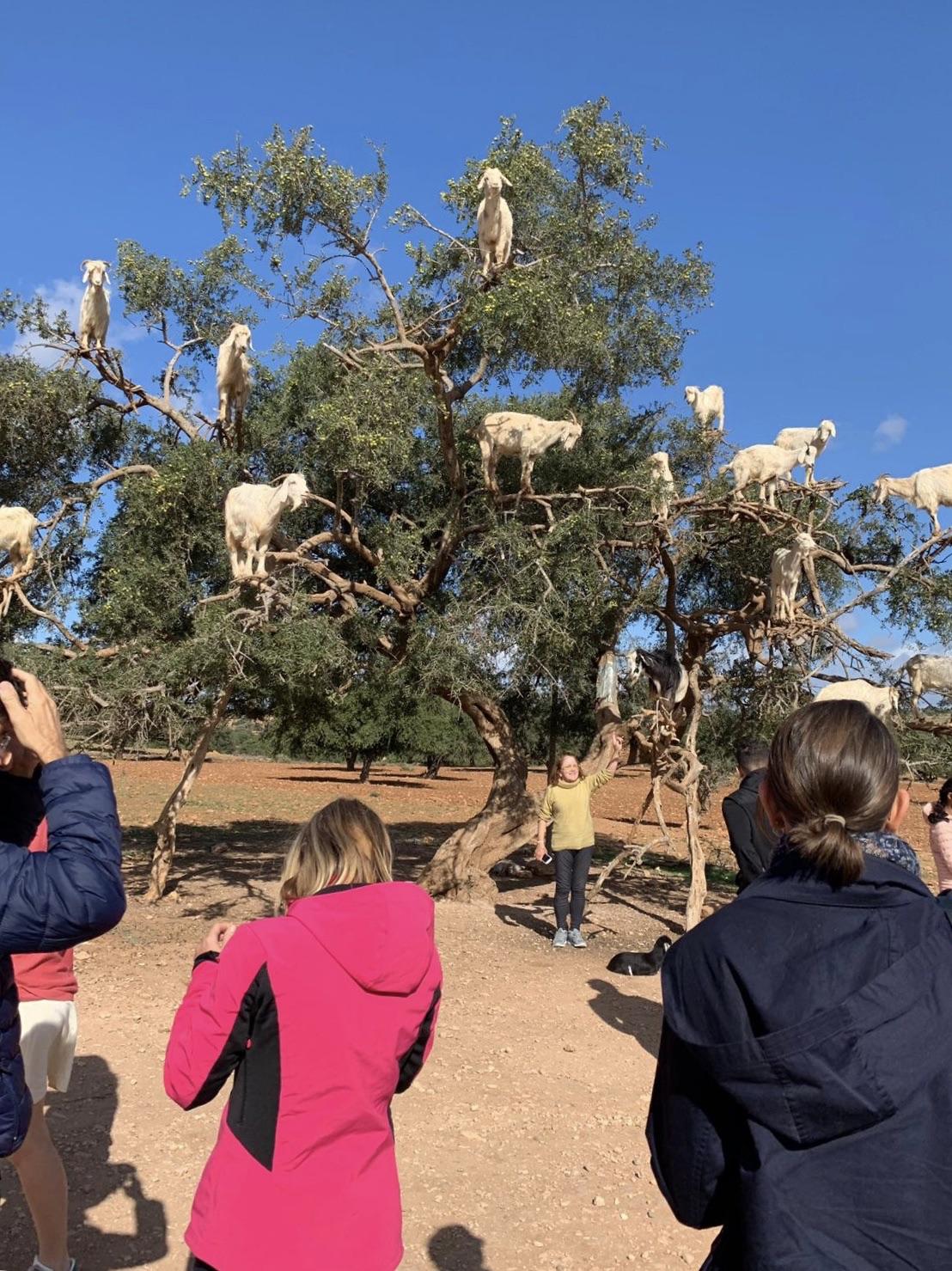 Everyone Loves a Tree | Green Wings Award
While isn't not uncommon to see birds, or even squirrels, hanging out in trees, finding a goat in a tree is a rare sight in most places around the world.
Not in Morocco, apparently. Check out these goats! These goats climb trees instead of mountains. Just goes to show you…everyone loves a tree!
For their playful, tree climbing endeavors, we award the Green Wings Award to these gravity-defying goats.