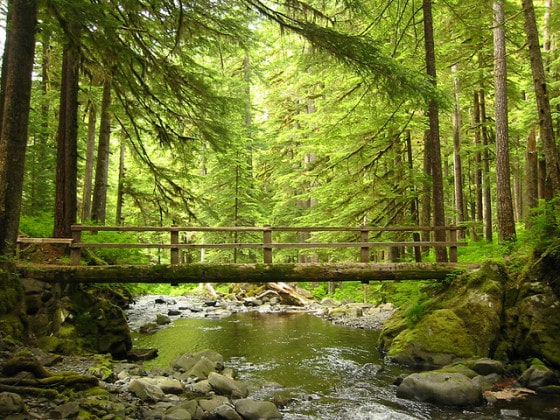 Let Nature Take the Cake This Father's Day
If you are unsure of what to do for your dad this Father's Day, or tired of doing the same thing year after year, why not let nature take the cake this year? Get away from the norm and do something different with your dad. I'm not saying you need to skip the card, or ditch that putter your dad has had his eye on. I'm simply saying that instead of going the more commercial route, opt for spending a little time outdoors. Many of us used to spend a lot more time outdoors when we were younger. I'm sure you probably have some fond memories of activities you and your dad did together. Think back and be creative. This Father's Day strive to make some new memories with any one of these classic outdoor adventures.
Have a BBQ or picnic in the park: If Dad is usually the one who mans the grill, take over from him this Father's Day and cook up a meal he will be sure to enjoy. This is a much better option than spending the money to take him out to dinner, having to deal with the crowds and being stuck indoors. If you don't want to grill, pack a picnic lunch and spend the afternoon hanging out and catching up with your dad at the park.
Go for a bike ride: It doesn't matter how long it has been since you last went on a bike ride. It will come back to you in no time. As the saying goes, "it's just like riding a bike." There are many different apps and sites which can help you plan your ride. For those who live in the United States, either mapmyride.com and traillink.com can help you find some of the best bike trails in your local area. 
Take a hike: If you want to tell your dad to take a hike (in a good way), Father's Day is a great day to do it. Alltrails.com is one of many apps that can help you find places to go hiking, running or walking.
Visit a National Park: National Park annual passes can be purchased online and will allow admission for you and up to 3 additional adults into any federally-operated recreation site across the nation. Members of the U.S. Military and their dependents qualify for a FREE annual pass.
Go on a camping trip: Camping is one of my fondest, vacation memories. If you think your dad might enjoy a camping trip with his family and/or friends this Father's Day, you should know that KOA has a "Kids Camp Free" offer at select locations. Camping is a great way to get your dad away from his normal day-to-day routine and give him an opportunity to relax.
Play golf: While you may not consider a day on a golf course as a chance to reconnect with nature, many dads would agree that it is. Playing a round of golf gives your dad a chance to get outdoors and well….golf. There's not much more to it than that and there really doesn't need to be, now does there? It is dad's day!
If your dad is fond of the water, you can always take him out on the lake or spend a little time with him at the beach. You can go paddle boarding, swimming, surfing, kayaking, canoeing, white water rafting or whatever you feel your dad might enjoy most.
For those of you who are dads…don't be afraid to speak up. Tell your family what you want to do. It's your day, so you choose the activities. Take your spouse, kids and whoever else you may want to spend Father's Day with and figure out an activity that will get you reconnected with nature in your own personal way. Remember to unplug too. Enjoy your day to the fullest – Happy Father's Day to all the dads out there!
Bridge in woods image by Andrew Smith and surfing image by Josta Photo, both via Flickr Creative Commons license