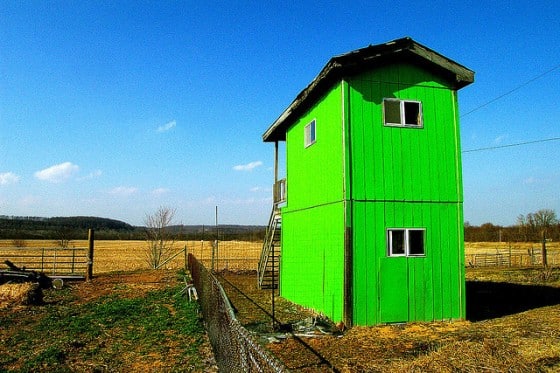 It's Easy Living Green: 12 Apps to Help
Image by Don O'Brien / Creative Commons
Do you fall prey to routine habits out of convenience or do you take extra steps to embrace sustainability concepts in your daily life? It seems in recent years being busy has become the rule rather than the exception. With busy comes convenience and sometimes convenience means having to compromise on values. So the dilemma surfaces: How to we live green ~ conveniently?
At its essence, green living is about addressing the environmental concerns of carbon, water, and energy on a smaller scale: your life. Think about it, what exactly does living green mean to you? Is it living off the grid? Living in a green house? Working at a green job? Living green can mean many different things to many different people. The one thing in common is a desire to do more with less, to be responsible with our natural resources, and do it all in a way that really works well in our lives. Protecting the environment may seem like a monumental task, but you can make an impact by implementing even small changes in your lifestyle.
With any of the 12 iPhone apps we describe here, you will find information and easy-to-implement tips that will educate, inspire, and motivate you to do your part. Taking eco action on the go keeps your values in line and contributes to everyone's efforts towards the greater environmental good.
Image by Max Gladwell / Creative Commons
Biofriendly Blog wants to thank our good friend, Julie Urlaub, for this very informative guest blog. Most of you probably know Julie, as she is the Founder and Managing Partner of Taiga Company, a sustainability social media consulting firm. Julie's effervescent attitude inspires others to do eco action. In fact, she leads by example, with over 25,000 twitter followers and a blog with global reach. Not only does Julie walk the talk, she rides it too as an endurance mountain bike racer. Keep up the great, green work Julie!