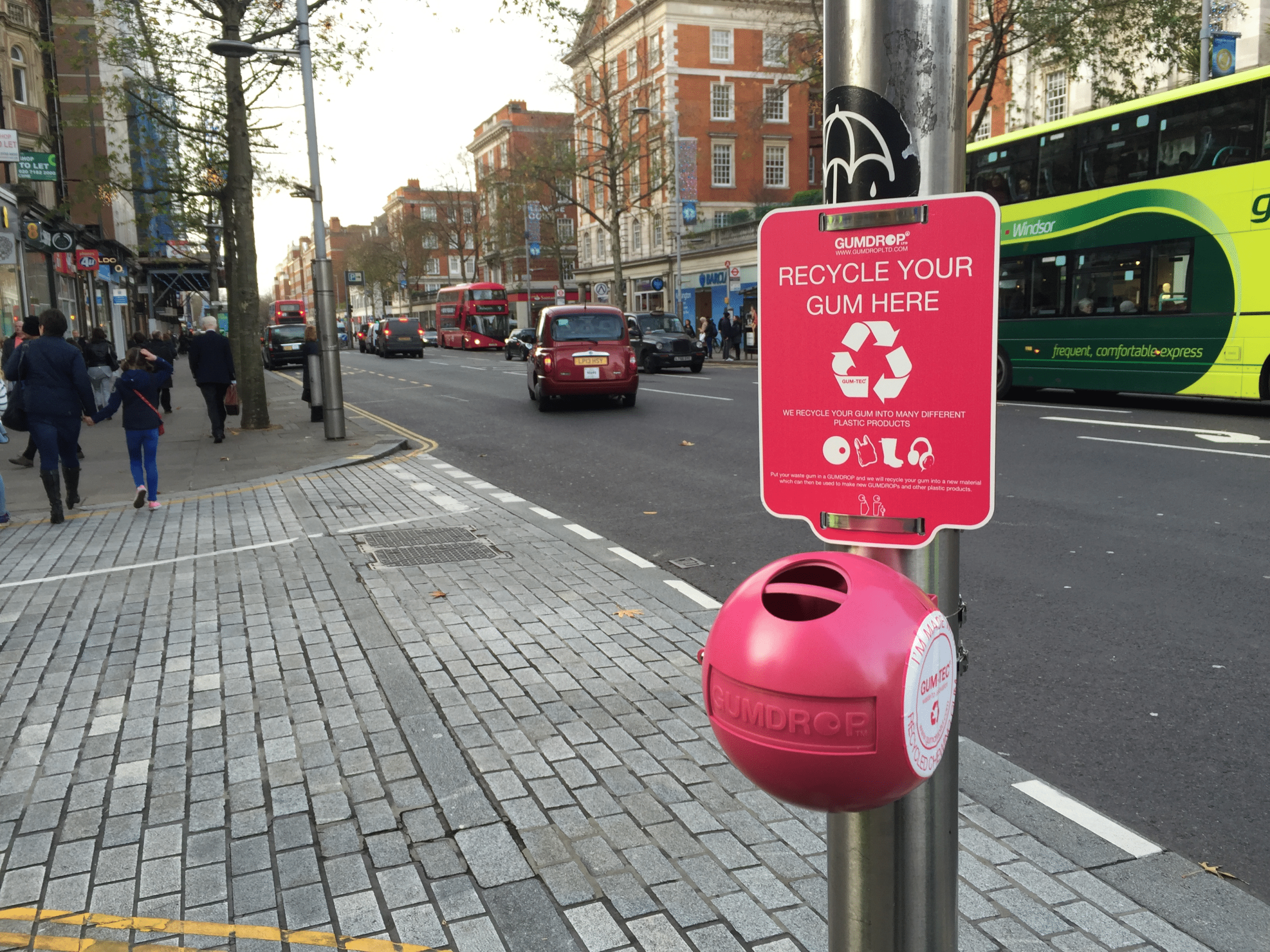 Making New From Old: 10 Unique Products Using Repurposed or Recycled Materials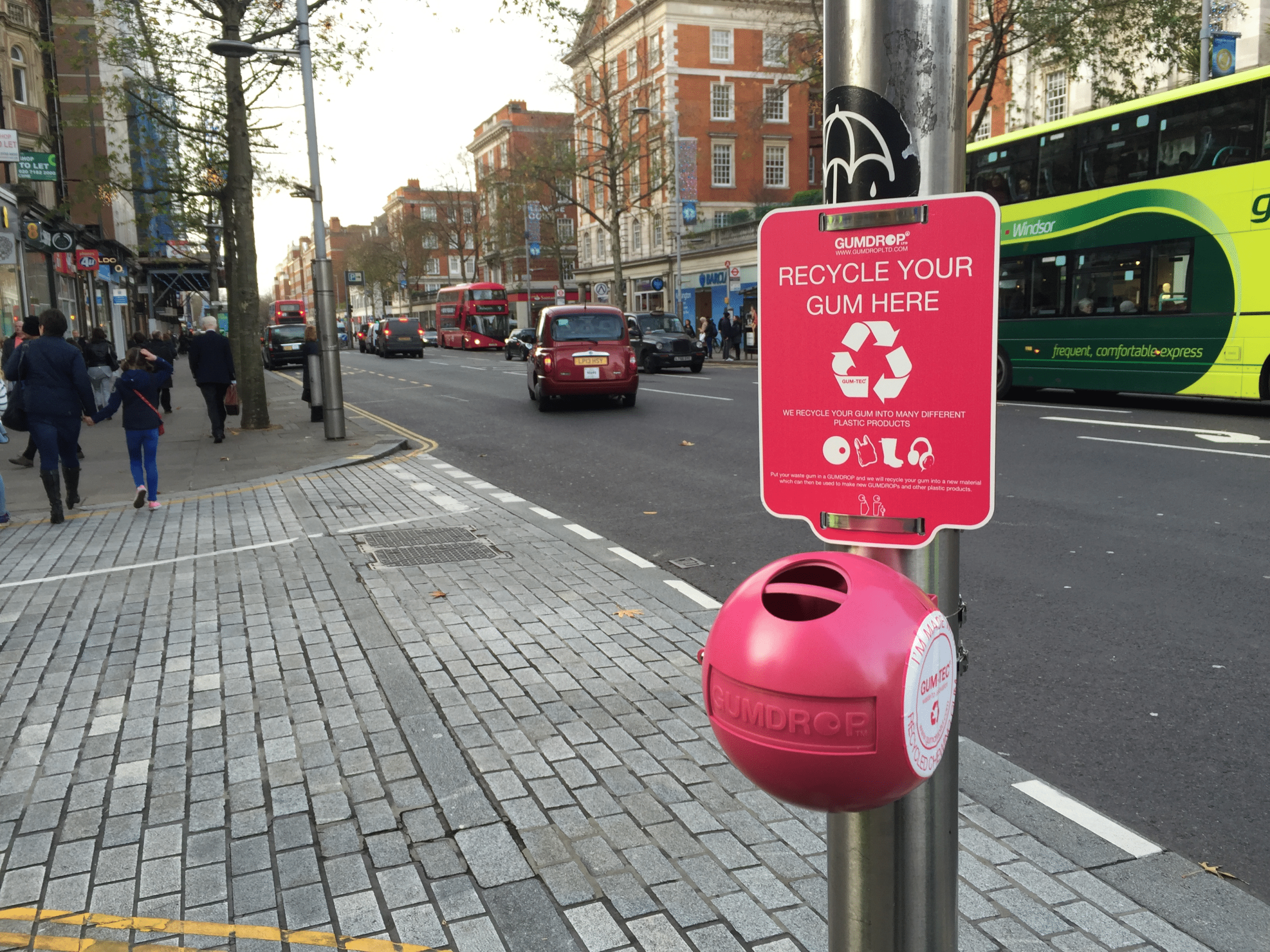 The best way to make a difference in your life is to change some of your habits to benefit you and the Earth. Repurposing items, or using recycled materials, is the easiest way to make your house more eco-friendly and stop excessive spending. As long as you're smart with your spending, you can contribute your money toward a cause that's worth it by picking out sustainable, long-lasting items. Here are 10 unique products using repurposed or recycled materials:
1. Gumshoe
If you've been in the market for new shoes, keep your eye on Gumdrop Ltd. This company manufactures the Gumshoe, a shoe with a sole made entirely out of chewing gum. Its processes clean up the streets of Amsterdam and could make people care more about the appearance of their home cities.
By breaking down the elements of the discarded sidewalk gum, Gumdrop Ltd. created a new type of rubber they then used for the soles of these shoes. Even cooler is the bottom of the shoe is a map of Amsterdam. Something like the Gumshoe is an easy way to show even a slight difference — like scraping gum — can make the world much more beautiful.
Right now, the Gum-tec Gumshoe is available for collaborations, such as one they've done with iconic Adidas shoes.
2. Weruva Litter
While dogs are still the most popular pet, cats aren't far behind, with nearly half of Generation X having at least one cat in their households. Weruva strives to change that with its environmentally friendly, recycled cat litter. Though Weruva mainly creates pet food, the brand seeks to make a difference in the world of pet care. The litter is created from green tea leaves and Japanese Hinoki wood, both of which suppress the growth of bacteria.
Because of the lack of bacteria and odor growth, a little goes a long way. This litter doesn't make a mess and can leave your home smelling fresh, no matter how often your cat uses the bathroom. Hinoki wood is a luxurious option for your cat, as this wood is often used for shrines and bathhouses. Opt for this environmentally-responsible brand if you want to upgrade your cat's experience while keeping your home odor-free. You can find Weruva's It's a Tea Potty! litter online or at a retailer near you
3. LiveRoof Green Roof Modules
Single-ply roofing made of recycled rubber is an excellent option for many homes, especially those looking for an energy-efficient alternative to regular roofing. People who want to add a bit more color to their roofing would love the company LiveRoof, which allows you to grow plants on your home's roof, all according to your local climate. The plant system actually fits over an already-sustainable roof, allowing your roofing to last longer, while also saving you money on your energy bill.
This company offers you four variations of its green roof modules, one of which will certainly fit the needs of your household or business. Each module is excellent for different plants and has a different care routine, so you'll find something to fit your lifestyle.
4. Loliware
Loliware's unique straws are environmentally friendly because they have a seaweed base rather than being made with an inedible material. After using these straws, you can either compost them at home or eat them once you've finished your drink. This revolutionary straw is designed to disappear after use instead of sticking around forever.
The company calls it the "Blue Carbon" straw, which comes from the name scientists have given the carbon stored in the ocean. Seaweed is harvested, turned into pellets and pressed into the familiar straw form. If more businesses adopt these straws, instead of the standard plastic option, they can still cater to those who want or need to use straws while benefiting the environment.
5. Plastic Forests
This company's name might be misleading initially, but it strives to put recycled plastics to good use in Australia, where it's based. These sustainable products help enhance everyone's houses, but the company's biggest claim to fame is likely its recycled plastic fence posts. Soft plastics typically end up in landfills, but Plastic Forests gives purpose to them and creates something for the benefit of everyone.
Plastic Forests features any type of landscaping items, from garden edging to fenceposts. Consider leveling up your curb appeal by adding some recycled plastics to your land or front yard. It'll make a difference in the world and you'll have items that tell a story.
6. Vericool Coolers
Many think Styrofoam is their only option when they want to keep things cool and transport them simultaneously. The typical environmental impacts of Styrofoam are lasting, as they never degrade completely — the material just breaks down into smaller and smaller pieces that stick around in the environment. Vericool has opted for renewable and recycled resources to make something better for the world. Even better, the products are non-toxic and water-soluble, so they can entirely disappear in water.
These coolers have a place in every walk of life, even medical professionals transporting vital organs or blood samples. With how crucial coolers are in so many facets of life, it's critical to have an alternative that supports the world's future. Vericool is working to decrease the number of Styrofoam coolers by changing the world for the better in the health sphere and beyond.
Vericool works directly with consumers to send off their durable, recycled products and you can even customize the lid.
7. Jenga Ocean
As digital media expands, the use of board games also grows to help people connect away from screens again. Jenga Ocean is a great way to play the traditional game you love while benefitting the environment. This game is the first of its kind to be wholly made from recycled fishing nets. When you support Jenga Ocean, you learn more about how plastic nets can hurt marine life.
8. ReCycle Bikes
Whenever you can, you should strive to bike wherever you go. Biking doesn't release carbon emissions as cars do, meaning you won't be a contributing factor to climate change — and you'll benefit your body by giving it activity. ReCycle's cycles are a great way to start a new biking habit.
With a bike frame made of 80% recycled aluminum, you can feel satisfied you're helping the environment every time you use your bike. The company aims to create a 100% recycled bike in the future and is getting closer to achieving that goal every day. The seat is also made of renewable cork. While the company is currently working on putting out the best version of the ReCycle bike they can, you can get notified once they start selling their products again.
9. Anipal Collars
Australian-based company, Anipal, is a carbon-positive business that puts the Earth first with its products. The products on its website are created by recycling the plastic which would otherwise pollute Australia's oceans. Each purchase also helps Australia's wildlife, so you benefit the oceans and the land with a single purchase from this company.
Anipal has a variety of beautiful and brightly colored collars and leads for dogs and cats, ensuring you'll find something you and your pet love.
10. Looptworks
Looptworks is an excellent company to support if you want bags and textiles but, want to avoid supporting fast fashion or, want to know where your bags come from. It's a zero-waste company, thanks to partnering with brands and companies with unused textiles, such as uniforms. They also partner with some celebrities. The coolest part of these products is every piece was slated for the incinerator or landfill — and Looptworks turned that around.
Looptworks offers several kinds of bags — from laptop sleeves to backpacks — that will keep your belongings safe and make you feel like you're making a difference. You can also shop their clothing collections, made with the same textiles they work to save from a future in a landfill.
Change the World By Changing Your Habits
When you're establishing eco-friendly routines you can carry out to change your life, remember to shop sustainably and responsibly. When you know where your items are coming from, and how they can make a difference in the world, you might think twice about buying something new you know could end up in a landfill someday. 
Instead of purchasing everything that catches your eye, consider spending a bit more money on something that will last longer and make you feel good when looking at or using it. These items made from repurposed or recycled materials are just a few of the many from companies seeking to change the world, both in big and small ways.