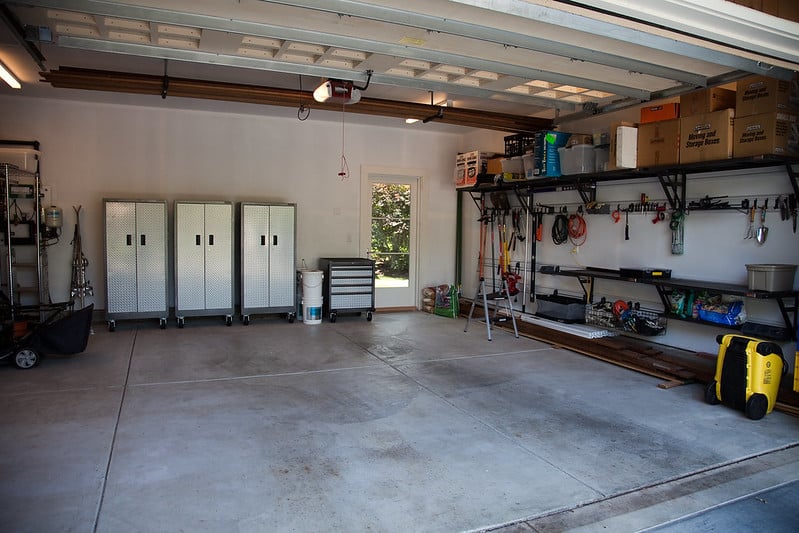 How to Make Your Garage Greener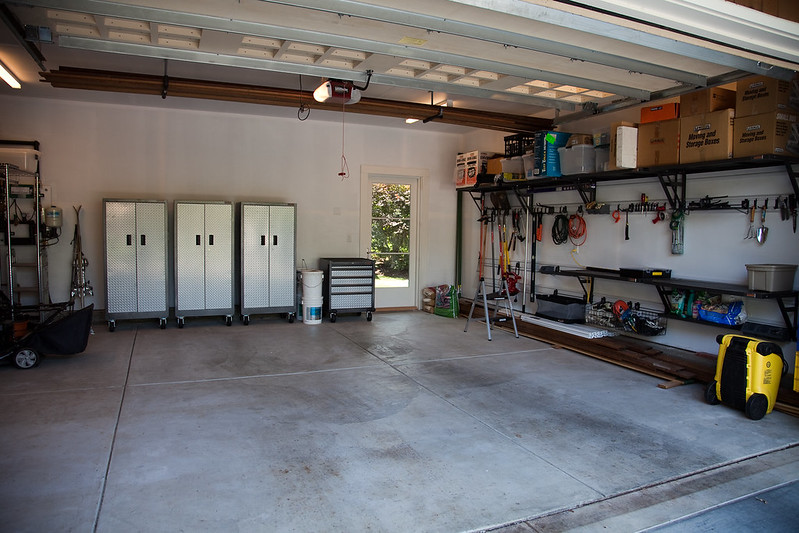 If you're thinking of living more sustainably, start by taking a look at where and how you live. There are lots of ways to make your home more energy efficient, from small weekend projects that don't have to cost a lot to going all out to create your dream green home. But one area often forgotten is the garage. After all, it's not part of your living space, so why should you bother?
Let's take a look at some compelling arguments that might convince you it's worth making a few sustainable changes to create a more eco-friendly garage. As your lifestyle may not allow you to get rid of your car, making your garage greener could be the next best thing.
1. More Wall Insulation
Your first job is to insulate your garage properly. Unlike loft insulation and cavity wall insulation in the home, the benefits of which are well publicised, garages have received much less attention. But, like a poorly insulated home, a badly insulated garage lets the cold in during winter and traps heat in the summer. In an integrated garage, this can transfer to the rest of the house and compromise your energy saving efforts there. Effective wall insulation in the garage means you spend less on heating and save money.
Whether you opt for added insulation on the inside of the garage, or injected cavity wall insulation, don't forget to check the outside too. Seal and protect and cracks and damage in exterior walls that will otherwise allow heat to escape and cold air or moisture to find its way in.
2. Upgrade Your Garage Door
A good quality garage door can make all the difference to your garage's internal environment. If you have a door that's outlived its usefulness, there's no shortage or reputable garage door suppliers and a vast choice of door designs, styles and materials to choose from. Most new garage doors come with eco-friendly insulation specifically designed to reduce heat loss.
If your current door is perfectly fit for purpose, it may just need a bit of TLC to make it more energy efficient. You can go a long way simply by adding or upgrading door seals and weather strips – take a look at this video for a quick lesson on how to do it. Or, if you're not into doing a little DIY, you can figure out when to book a professional garage door service to fix any damage and winter-proof the door. If you have a connecting door to the inside of your home, don't forget to draft-proof that too.
3. Better Lighting
Good daylight may not be an obvious priority for your garage, but consider the cost of electricity and the amount of time you spend in the garage, and it makes a lot more sense. If you have windows in the garage, make sure they are clean enough to let maximum light in, and any gaps around the edges of the windows are sealed. Fit draught (or draft) excluders to any opening windows where necessary – here's a short video to show you how.
During hours of darkness, you will need artificial lighting, and it goes without saying energy efficient LED bulbs are your bests option, not only because they are cheaper to run but because the light they emit is brighter, more durable and much better at resisting cold weather.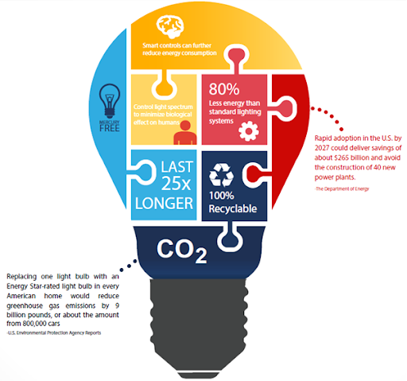 Source: Korlux Lec
4. Greener Appliances
If any fridges, freezers or other home appliances in your garage have come to the end of their life cycle, think about whether they need to be replaced at all, and if so, whether greener, eco-friendlier alternatives could be acquired to help reduce your carbon footprint.
Which? reported a collective saving of £24 million a year could be achieved if all UK consumers purchased an A+++ rated fridge-freezer instead of an A-rated one. Multiplied by the average lifespan of the appliance, this could lead to enough energy saving to power 51,000 UK homes and save in the region of 1.5 million tonnes of carbon, the equivalent of half a million cars. Of course, you should probably only replace if repair isn't a real option.
And talking of cars, when it's time to replace your trusty steed, why not go electric? Install an EV charging point in your garage, swap to a fossil fuel free, emissions free vehicle and enjoy a cleaner, cheaper drive. There are great deals to be had, with the government's plug-in grant offering up to £3,500 off the cost of the price of an electric vehicle, and OLEV grants available to encourage the uptake of installing home charging stations.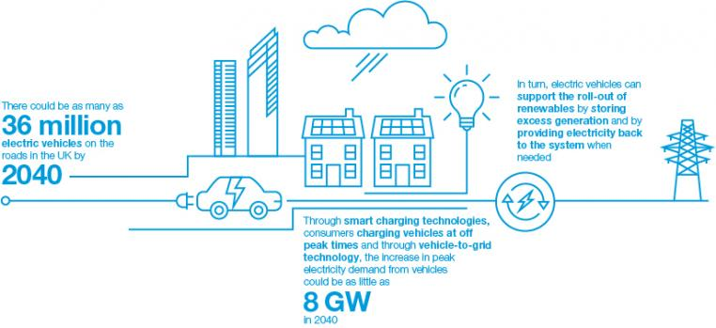 Source: National Grid

5. Embrace Smart Tech
To get even more out of your energy consumption, installing a smart meter in your home can help you monitor your heating and electricity usage, pin point particularly power thirsty appliances and allow you to control how much you use and keep track on how much you spend. Many energy suppliers are now offering free installations – check with your current provider to see if you're eligible.
Similarly, smart thermostats can be fitted that learn the temperature setting of your home to save energy and work in tandem with other smart devices you have installed. You can operate and control your heating and other devices from your smartphone or your laptop. You may have heard of the Nest or Hive but there are other brands on the market too.
Making your garage greener can take as little or as long as you want. We've given you some ideas for quick fix solutions and longer term projects, as well as opportunities for continuous improvement towards sustainability across the home. You could go further and install solar roof panels or rainwater collection systems – there are countless possibilities to go green. At the end of the day, everyone has a different threshold of what they are able to do, and as long as you act on your convictions to help protect the planet, you can't go wrong.
NOTE: While not all of the above actions may be able to be done at this time, due to the coronavirus and safer at home orders issued around the world, now is a good time to do a little DIY in your garage and around the home. It's also a good time to plan for future improvements.