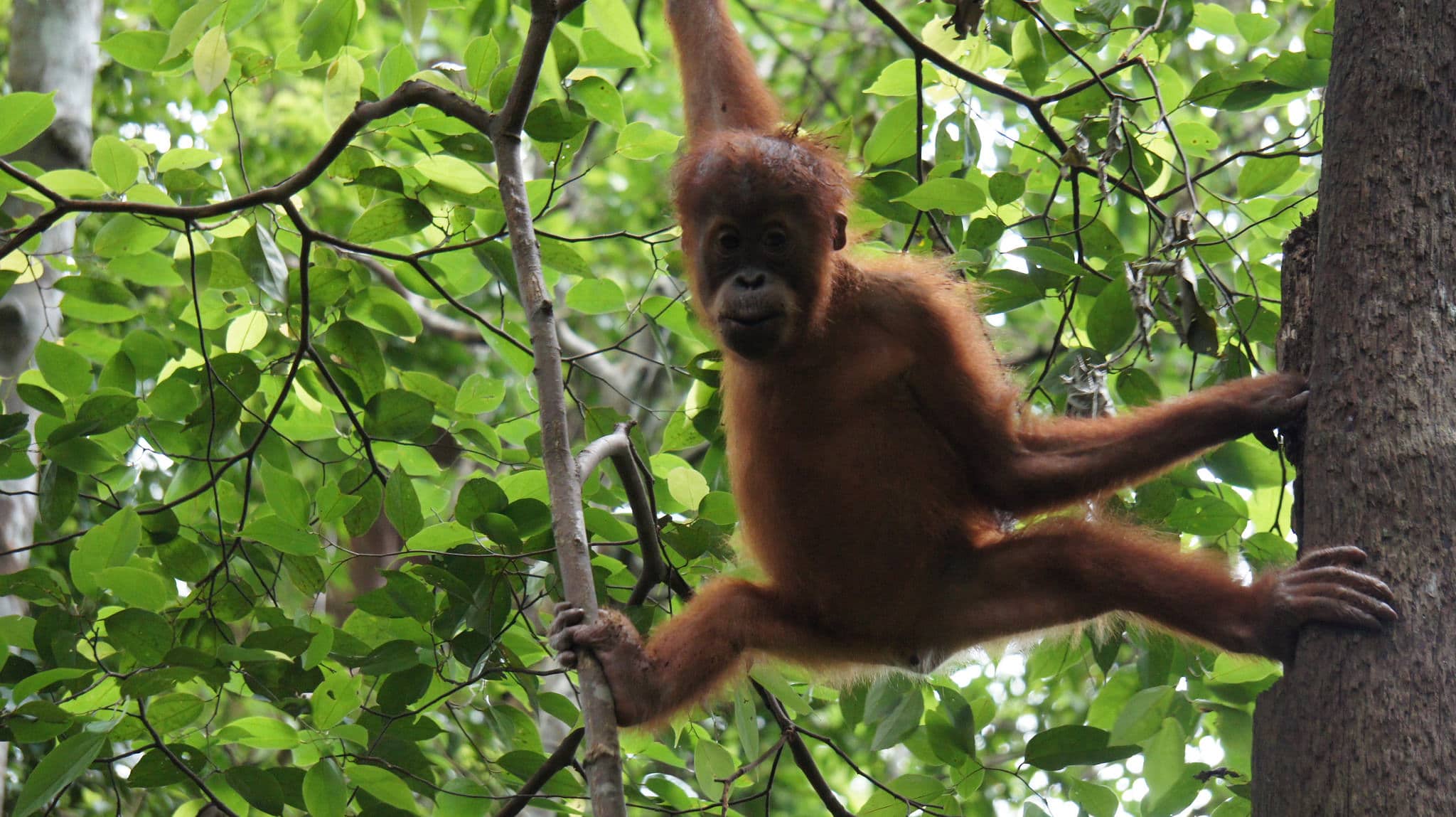 Hanging in the Trees
How can you not love this sweet face?! Doesn't this orangutan look like it's having a great time hanging out in the trees of this National Park in North Sumatra, Indonesia? We think so and that's why this orangutan photo is today's image of the day.
We also think it's important we each do our part to help keep these wonderful animals away from the brink of extinction, whether it means forgoing products made with palm oil or actively taking a role in putting an end to deforestation. We hope you agree.
Image by Dennis Keller | Used with permission via the Creative Commons Attribution-NonCommerical-ShareAlike 2.0 Generic license.