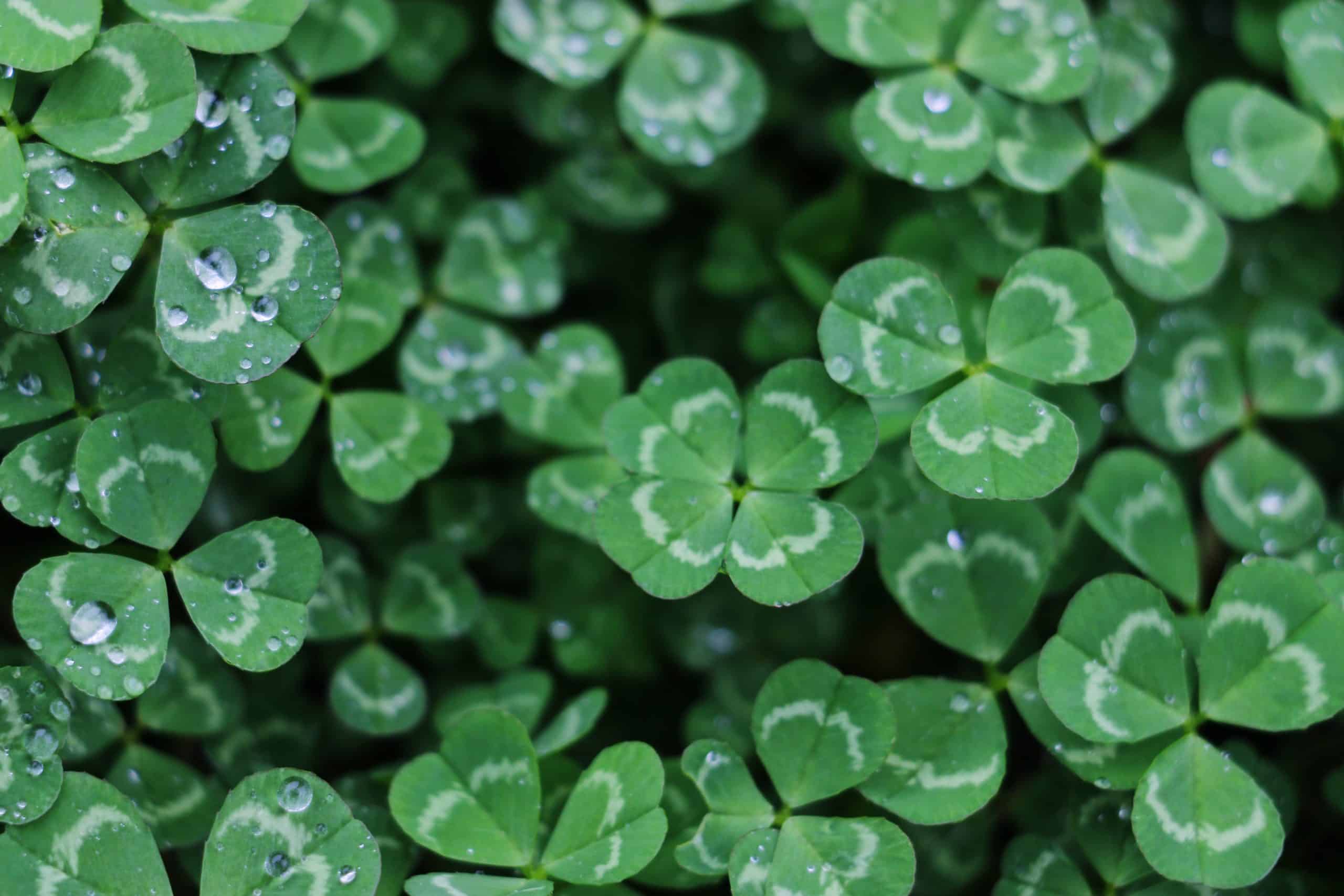 Green Wishes of the Day
Whether you're Irish by blood or Irish by heart, we want to wish each and every one of you a Happy St. Patrick's Day!
In honor of today, and all the green-ness it represents, we want to bestow a few Irish blessings, as well as some tips you might find useful in greening your house and home.
Irish Blessings and Proverbs
"May your troubles be less and your blessings be more, and nothing but happiness come through your door."
"May you get all your wishes but one, so that you will always have something to strive for."
"A good laugh and a long sleep are the two best cures for anything."
"May your worries be slight and your troubles be few, May you always choose right in whatever you do."
"May your heart be light and happy, may your smile be big and wide, and may your pockets always have a coin or two inside."
"May misfortune follow you the rest of your life, and never catch up."
"May the dreams you hold dearest be those which come true, and the kindness you spread keep returning to you."
Green Actions You Can Do Day In and Day Out
While St. Patrick's Day is definitely a good day to get your green on, green actions can and should be happening every day.
Many of you are probably practicing at least one or more green habits on a daily or weekly basis. Maybe you recycle all your plastic containers and glass bottles. Perhaps you are focused on water conservation activities like installing low-flow toilets, turning off the water while brushing your teeth, only using the dishwasher or washing machine when you have a full load, and using gray water to water your plants. You might even take pride in minimizing your food waste and composting all organic food items.
Whatever you're already doing to green your house and home, keep it up!
Here are a few other green and biofriendly actions you can start doing day in and day out, both this St. Patrick's Day and from now on:
Last, but not least, figure out how to fit a random act of kindness into your daily routine. Whether it's delivering food to a home-bound neighbor, offering to take out the trash bins for someone unable to do so, smiling at people you see along the way, or leaving a bouquet of flowers from your garden on someone's doorstep, each little act makes a difference.
Many people are even joining in on a "no-contact shamrock scavenger hunt" today. If you don't have one in your area, consider leaving a paper or hand-drawn shamrock on people's doorsteps or mailboxes. You can even include a simple Irish blessing or quote.
May the luck of the Irish be with you – Happy St. Patrick's Day!