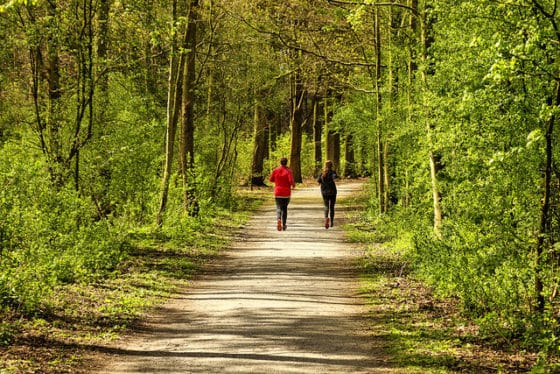 Time to Green Your Summer in More Ways Than One
Living an eco-friendly life and "going green" as often as you can is a good way to help the environment. It can also save you quite a bit of money. Keep in mind, being green is more about establishing certain routines and adopting sustainable practices. It's not difficult and not usually costly either. It is effective though. That's why it's time to green your summer in more ways than one. Incorporating these actions into your day-to-day activities, your travel and when you're out and about with friends, can be beneficial all around.
Be Green at Home
Set your thermostat at 78 degrees Fahrenheit during the warm summer months. Use ceiling and floor fans to help circulate cooler air. Avoid doing dishes or washing clothes during peak hours. Limit these activities to the early morning or evening, when the sun is down and temperatures are lower. Plan your meals ahead of time so you won't need to turn on the oven or use the stove mid-day. Shut off water while brushing your teeth. Use grey water from your shower or bath to water plants. Unplug kitchen-top appliances and other devices to eliminate phantom energy sources. Our friend, Wendy Gabriel, also has a few other ways to save energy.
Make Your Summer Travels More Sustainable
Plan a few staycations instead of costly vacations. Stay local if possible. When traveling, load lightly. Weighing down your vehicle will lower your fuel economy. An additional 100 pounds can reduce fuel economy between 1-2%. Do routine maintenance, including checking tire pressure and topping off fluids. Use a liquid fuel catalyst like Biofriendly Corporation's Green Plus® to help your engine burn fuel more optimally. This product has been proven to reduce air pollutants, give a vehicle more power and increase fuel efficiency. Opt for hotels and other businesses focused on sustainability. You can also take the train or rent an eco-friendly vehicle when traveling long distance. If you want to travel to more exotic destinations, CNN recently published an article about Green vacations: 10 sustainable locations that don't cost the Earth.
Eat Organic with Minimal Waste
Search for organic, local foods when grocery shopping. Follow the EWG's 2017 Shopper's Guide to Pesticides in Produce™ to help keep your and your family eating well. If you're feeling up to it, you can even grow your own organic fruits, vegetables and herbs. Look for recipes focused on using the entire plant, from root to stem or root to stalk. Try these 14 Root-to-Stem Plant-Powered Recipes to get you started. Save leftovers to eat later or incorporate into another meal. Plan your meals ahead of time. This is actually one of the easiest way to minimize food waste.
Choose Eco-friendly Activities to Keep You Healthy
Get outdoors. Get some fresh air. Take your dog for a walk. Go on a hike with family and friends. Ride your bike around town. Play some golf sans the golf cart. Join a team: basketball, volleyball, softball, baseball, bowling league or whatever. Go swimming. Play with your kids at the park. Take a romantic, evening stroll. Whatever gets you outdoors and moving around is beneficial. Of course, we don't recommend doing strenuous activities outside during the hotter times of day, so please be smart when planning your outdoor activities.
It's simple actions like these you can use to green your summer in more ways than one.