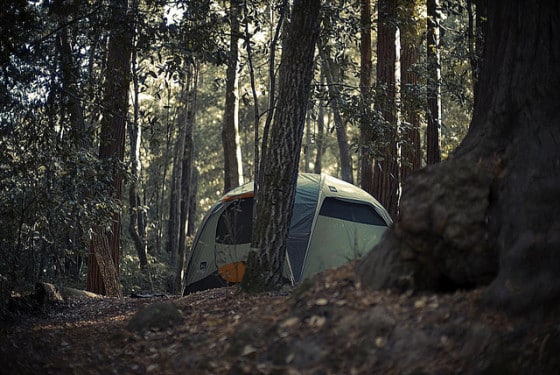 Green Camping Checklist: Making the Most of Your Summer Trip
Now that the kids are out (or almost out) of school, the summer camping season is here. Camping is a simple, yet fun way to spend some time outdoors. It can also be an ideal way to get unplugged from the stresses of day-to-day life and provide you with a sense of serenity and relief. Whether you are a tried and true, "hike out into the wilderness" camper or you're one of many who would rather spend time at a campsite with a few modern-day amenities, it is important you take certain actions to make sure your camping trip is a green one.
The following is a simple, green camping checklist to help you make the most of your summer:
Plan to stay local. No need to travel long distances and waste a lot of gas, when most cities and towns have camping destinations no too far away. The National Park Service has a search tool to help you find the park nearest you, as do most states. If you live in California, you can search for CA state parks by name, feature, region, city or county.
Check online to see what the air quality is expected to be like. You should also try to find out if there are any wildfires that have sparked up nearby. Both of these could have a harmful effect on your ability to breathe, much less fully enjoy your camping trip.
Top off fluid levels, get the pressure in your tires checked, and conduct routine maintenance on your vehicle before you head out. These steps can help you stay safe, as well as make your trip more environmentally-friendly (particularly if you don't own a hybrid or electric vehicle). You might want to try a liquid fuel catalyst too. Biofriendly Corporation's Green Plus® has been proven to improve engine power, reduce emissions and increase fuel economy.
Don't forget to pack sunglasses, hats, clothing to provide protection from the elements, sunscreen and bug repellent. Camping trips can easily be ruined if you or any other member of your party suffers a painful sunburn or becomes a tasty treat for the local bug population. Check out the Environmental Working Group's guide for the best beach and sport sunscreens, as well as these off-the-shelf and homemade natural mosquito and insect repellents.
Bring biodegradable and environmentally-friendly toiletry products with you. When you go camping, it is important to preserve the great outdoors in all of its natural beauty. This is one of the ways you can do that.
Make sure to pack and use reusable food containers, utensils, plates, cups, serving dishes, pots and pans. Also pack refillable water jugs and thermos, and bring a small wash bin and nontoxic soap too so you can wash your dishes with minimal water. This one action will only cut down on waste, but with reusable products, fewer pieces of trash and other items will be left behind or go into landfills.
If you don't already have all of your camping gear, be sure to purchase eco-friendly camping items that are built to last. Tents, sleeping bags, backpacks, clothes, food, stoves and other miscellaneous camping gear all come in eco-friendly varieties, as long as you know where to look. Here is some of the top eco-friendly camping gear for conscientious outdoor enthusiasts.
One of the last steps you should take before you go, is to read, then follow each of the seven principles of "Leave No Trace" for the duration of your trip. Preserving nature is key. Make sure to leave your camping site in the same condition as, or better than, when you arrived.
Green camping image by Christopher Michel via Flickr Creative Commons license.