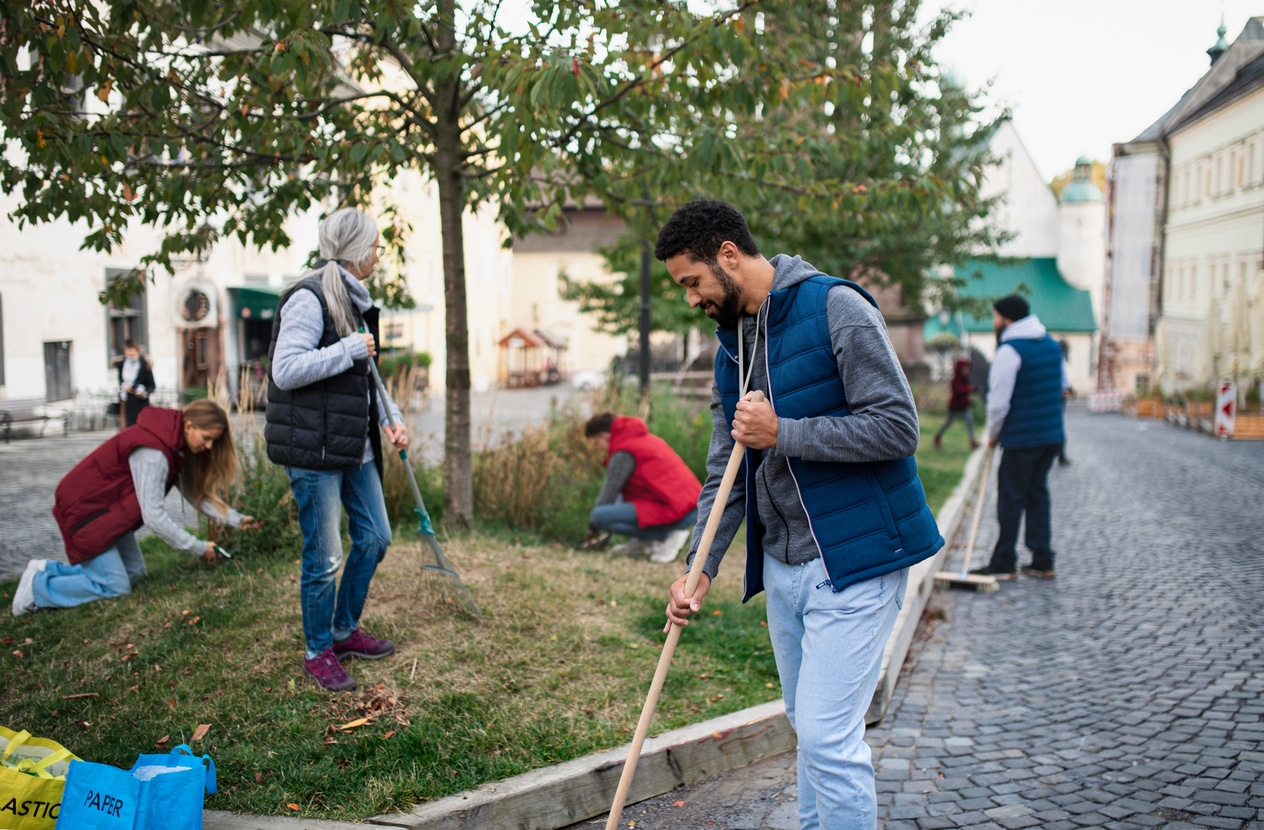 Everyday Solutions to Make Your Neighborhood Greener, Happier and Healthier
What do you see when you look around your neighborhood? There's probably a lot you love, plus a few areas in need of improvement. You don't have to wait for someone else to address these issues — being the change you want to see just takes initiative. When communities come together to work toward a brighter future for all, it invites a spirit of camaraderie, positivity and goodness that spreads.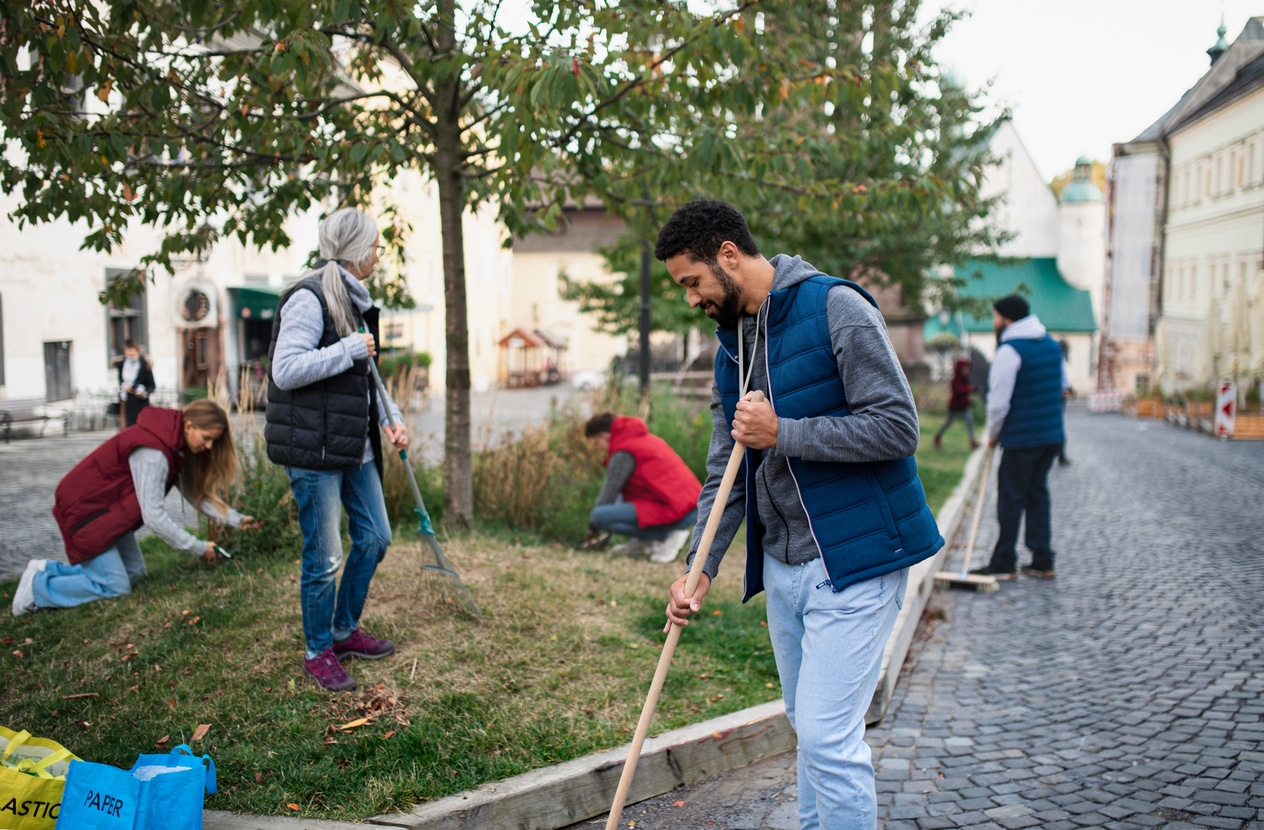 Your neighborhood becomes a desirable place to live with a bit of mindfulness, care and elbow grease. Here are eight everyday solutions to make your neighborhood greener, happier and healthier.
1. Clean Up Your Local Park 
A messy playground isn't fun for anyone. Parents fret about their little ones, and trash creates hazards for humans and the planet alike. Are you only lamenting the mess? Grab a bag, a pair of gloves and a grabber, to tackle some of the dirty work yourself.
Parks benefit your community by making free fitness available to everyone and you can add more exercise to your daily regimen by cleaning up litter. You'll burn extra calories, while keeping an eye on your kiddos.
Best of all, you might inspire curiosity about what you're doing, opening up a beautiful teachable moment to share the importance of keeping the planet clean with the next generation. If the little ones seem interested, make it a fun contest! Give every child a bag, gloves, a quick safety overview of what they should and should not touch, then see who can collect the most.
2. Get Involved With Waste Management Solutions
Cleaning up litter instantly beautifies your local park — you go! However, if the trash you picked up ends up in a landfill, it contributes to methane emissions that impact climate change.
Improving waste management in your neighborhood is a complex issue. It's one thing to provide recycling bins and quite another to construct or partner with facilities able to process various items. However, supply often follows demand in a capitalistic society. Speaking up at city council meetings to request improved public trash-sorting facilities — including compost — shows community demand for these improvements.
3. Advocate for More Green Spaces 
Another reason to attend city council meetings is to advocate for more green spaces. Trees and plants act like scrub brushes by removing toxins from the air and releasing fresh oxygen, but they need plenty of room to grow. Many of today's climate change solutions flowing from the top involve mass tree planting, but where you place these wonders is as important as their quantity. More trees near you means your neighborhood breathes fresher air.
Advocating for more green spaces in your community also boosts your and your neighbors' health, and feeling your best helps make your neighborhood a better place. The more parks your area has, the more people will get outside in the sunlight, resulting in the following perks:
Improved mental health 

Natural vitamin D production for immunity support

Better sleep 

A better shot at longevity

Healthier skin
4. Start or Assist in a Community Garden Project
Community gardens introduce growing more things and create greater self-sufficiency in case of supply-chain disruptions. They get neighbors working together in the open air, providing a place for apartment-dwellers to raise a plot, while enjoying a spirit of camaraderie.
If there's one near you, volunteer to help. If there isn't, consider gathering interest. Your best bet might be to partner with a local group — such as the Rotary Club — to locate a suitable space and hammer out the details.
5. Plant a Tree IN Your neighborhood
How can you plant a tree if you live in a studio and don't have a yard? Earth Day rolls around every April 22, giving you plenty of time to coordinate something with your local Parks and Recreation Department. A tree-planting ceremony at a nearby park can lift spirits, honor the holiday and show your neighborhood's commitment to going greener. Even your local government may be interested in you helping plant more trees, as studies have shown trees help cool the environment and eliminate urban heat islands.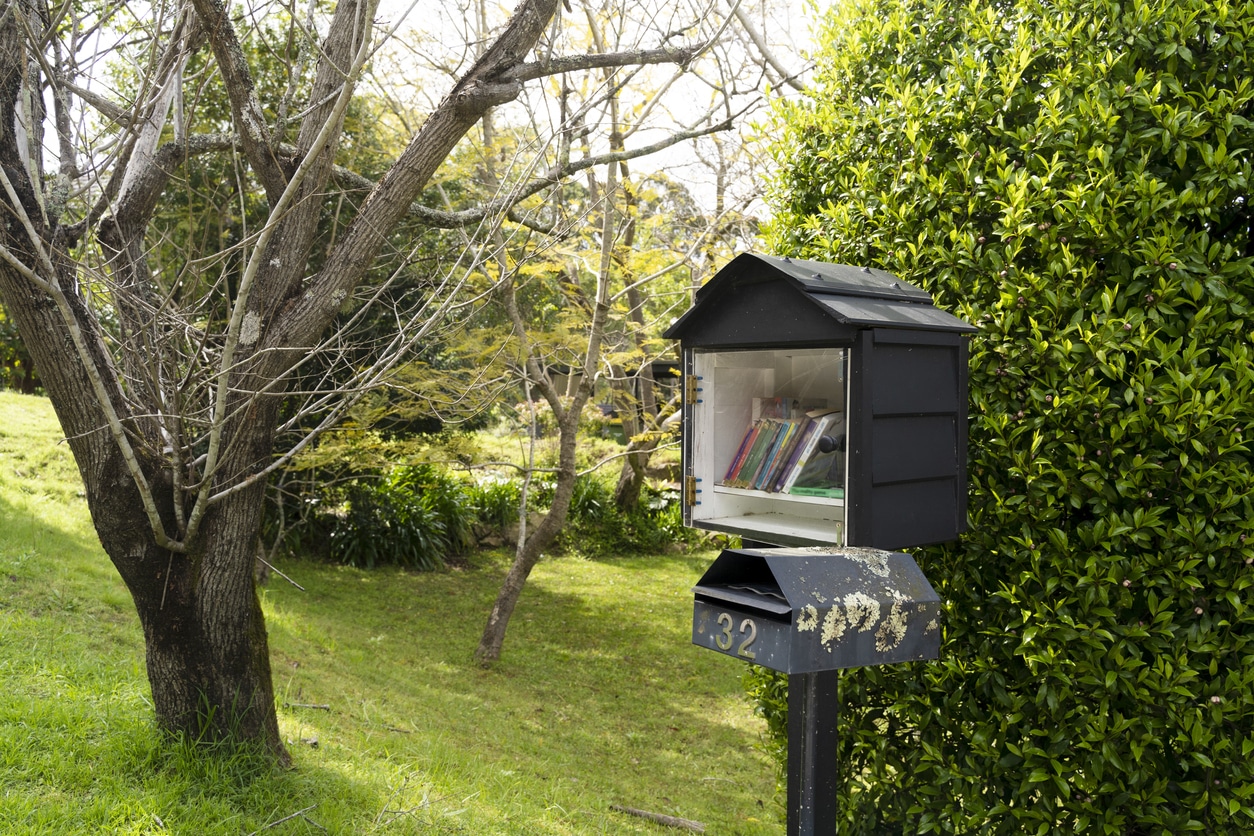 6. Start a Little Free Library or Pantry
Has inflation hit folks in your zip code hard? If you have more than you need, creating a little free pantry where those in need can help themselves to a few canned goods or hygiene products is a lovely way to show neighbors you care.
Another idea is to start a little free library. Passersby can borrow or donate a book — you get bonus points if you include a few volumes on sustainability.
7. Drive a Little Less
How walkable is your neighborhood? You won't really know until you try. Getting out from behind the wheel cuts emissions and lets you socialize with folks near you, building community spirit.
It also enables you to see what needs improvement. Could your town use better bike lanes or more greenbelts with walking paths for those who commute by foot? You can find out when you get outdoors and drive a little less. 
8. Encourage a New Generation of Earth Stewards
Whitney Houston was right when she sang the children are our future. What can you do to inspire a new generation of earth stewards?
If you have spare time, consider teaching a class through a local library, Parks and Rec center or summer science camp. If your kids are off for summer or fall break, and you're on duty, you might even help other parents and earn a few extra bucks by offering an environmentally-friendly daycare or camp. Daily activities could include picking up one piece of litter as an "entry ticket" into playground time or learning how to recycle correctly.
Love Your Neighborhood With These Everyday Eco-Friendly Solutions
You love your neighborhood for a good reason. By taking the initiative, with these everyday solutions, to make your community cleaner and greener, you create a healthier, happier environment for all.