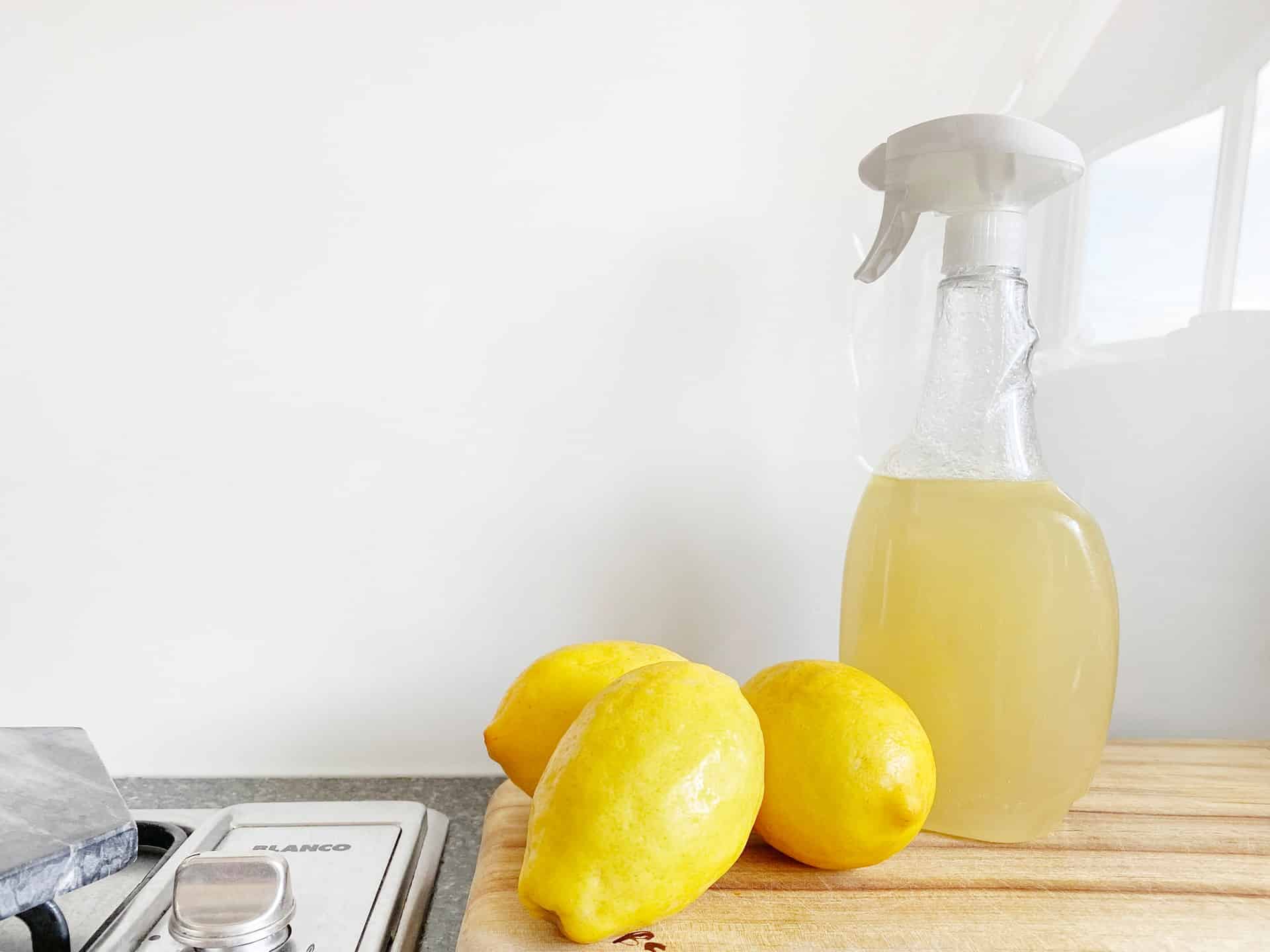 Environmentally-Friendly Ways to Clean and Sanitize Your Home's Surfaces
As we all pay closer attention to our personal sanitation practices in light of the COVID-19 pandemic, many of us are wondering how we can keep our homes clean without negatively affecting the environment or pushing us over our budget.
Furthermore, many of us are also concerned about the harsh chemicals, found in mainstream cleaning products, capable of causing health problems down the road. Below, we'll discuss eco-friendly cleaning and sanitizing practices that will leave everyone better off. 
Lemon
Lemon is a natural antiseptic and antibacterial agent. There are tons of ways you can use lemon to clean your home, and all you'll have to do is mix water and the juice of two lemons into a spray bottle and you have a powerful, yet natural, cleaning product. 
Baking Soda
Baking soda is another powerful natural cleaner you can use throughout the home. A simple paste made of baking soda and water is an all-surface cleaner, particularly helpful with grease found in the kitchen. You can use this natural solution to clean the bottom of your oven as well as the toilet bowl in your bathroom (when combined with a cup of white vinegar). 
White Vinegar
This is another great natural solution, weak enough when diluted with water, that it's safe on various surfaces ranging from textiles to countertops made of quartz. Vinegar is also a great way to get looming smells out of the kitchen after particularly potent dishes.
White vinegar is a great way to clean your dishwasher without having to use harsh chemicals – just fill a bowl with two cups of white vinegar and put it on the top rack before running the dishwasher. This will quickly and safely get rid of smells and bacteria. You can also use it to make your windows shine – just mix together a 50/50 concoction of white vinegar and water. Then use a microfiber cloth to gently scrub away. 
Purchase More Plants
It's time to ditch the aerosol sprays and harsh chemical candles in favor of adding more greenery to your home. Plants are natural air filters, but will also bring you the lovely scents you're looking for. If you can't give up your candles just yet, opt to mix water, sliced lime, and thyme in a saucepan for a clean natural scent to waft through your home. 
Vegetable Oil
Vegetable oil is a surprising way to combat grease residue in the kitchen. By putting a little bit of oil in a paper towel and gently scrubbing, the new grease will break down the old that's been left on the stove top. 
Tea Tree Oil
You don't need to use a large quantity for this to be effective. You can disinfect almost your entire home with just a teaspoon. Add it to one cup of water in a spray bottle and you'll be able to treat mold and mildew all throughout your home. 
Cleaning your home shouldn't introduce harsh chemicals to your home. These simple yet effective products are probably already in your house and will help you take the eco-friendly and nontoxic approach to home cleaning.
Matt Lee is the owner of the Innovative Building Materials blog and a content writer for the building materials industry. He is focused on helping fellow homeowners, contractors, and architects discover materials and methods of construction that save money, improve energy efficiency, and increase property value.