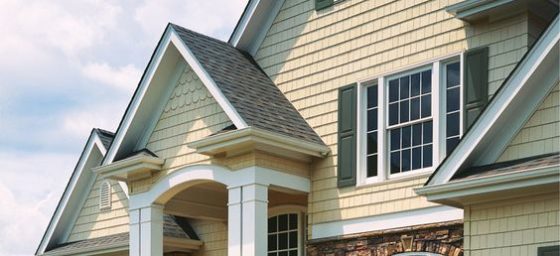 Energy Efficiency and Resilience: Shaping the Green Housing Era
Energy Efficiency Built In
More and more homebuyers are looking for energy-efficient and resilient building features throughout the whole house. Desired features are not limited to energy-efficient appliances and electronics put in place after the home is built, but actually being designed in the planning stages and constructing of the house. As homebuyers are being asked to pay higher prices for homes, they are looking for features that will afford them both immediate and substantial long term cost savings in the form of reduced utility bills and longer time periods of use.
Green building initiatives are not new to the architectural community. For years, led fixtures, energy-star rated appliances and HVAC systems, solar-powered water heaters and programmable thermostats have gained consumer appeal as the MUST HAVE green-friendly home features.
Most of the focus on energy efficiency has centered on interior design features. Now, energy efficient design is permeating the elements of the house envelope. There are several important reasons to choose energy-efficient products for the exterior of a home, most notably lower utility bills, resiliency to the impacts of weather extremes and a boost in the value of the home. Three of some of the most promising home exterior products are presented herein.
Fiber Cement Siding
The largest exterior feature of a home is the siding. Traditional wood siding requires a significant amount of upkeep. Wood can peel and chip. Wood siding must also be scraped and painted every few years in order to maintain its attractive appearance.
The only alternative to wood siding used to be vinyl siding. While vinyl requires less maintenance than wood siding, it is made from molded plastic and thus has a less attractive appearance. It barely has the texture or look of wood and can easily appear cheap. It can warp in hot temperatures and crack in extreme cold temperatures.
An innovative alternative for modern residential exterior is fiber cement siding. Fiber cement provides the beautiful appearance of wood yet is designed with advanced technology to resist wood-boring insects and rotting so it is virtually maintenance-free, sustainable and durable. Due to its cement content, fiber cement house siding is also fireproof and is resilient to weather extremes. It does not shrink or expand in extreme temperatures and does not fade as a result of temperature changes.
Fiberglass windows
Traditional wood windows are not very energy efficient, providing very little barrier for heat or cooling loss. Wood can warp, rot and decay from exposure to moisture, water and chemicals, Additionally, the window frames that hold the glass panes require significant maintenance as they are subject to peeling, chipping, and must be painted every few years to restore their attractiveness. Vinyl windows are an improvement on traditional windows but are subject to melting in high temperatures and cracking in cold weather.
Fiberglass windows, on the other hand, provide thermal and structural advantages over traditional wood or vinyl-framed windows.  Temperature changes do not cause warping or rot and paint adheres to fiberglass windows for a longer period of time than on traditional wood or vinyl windows. Fiberglass is extremely durable, it resists corrosion, and is a poor conductor of heat. It is very stable so seams will not separate. Fiberglass windows can last as long as 80 years without any maintenance. This type of window is also resilient to weather extremes, moisture, and insect damage.
Insulated Cement Blocks
The exterior wall of the home is the primary barrier designed to keep temperature changes, moisture, wind, and pollutants outside so as to create a comfortable interior environment.
Traditionally, a wood-frame has been the basis of the exterior wall construction. Once constructed, the frame is then insulated. Hardwoods are not a sustainable resource as hardwood forests take a long time to grow and deforestation robs woodland inhabitants of their habitats while eliminating green space. Additionally, hardwood is susceptible to rot and insect infestation, thus requires treatment with toxic compounds to improve durability. Wood also creates a safety concern in areas that contain flammable materials.
A simpler and more sustainable solution is through insulated concrete blocks construction. Insulated concrete blocks combine the superior durability of concrete and the excellent insulation of expanded polystyrene (EPS) to deliver a wall system with a high thermal efficiency. This technology avoids air leakage helping you spend less on energy to operate heating and cooling systems at home. In addition, a wall built of this material forms a storm and fire-resistant, soundproof, and continuously integrated insulated structure that is highly energy-efficient and resilient.
As homebuyers increasingly have less time and money to spend on home maintenance, low maintenance features for the home exterior will only become more valuable and in demand. On the other hand, builders are concerned with completing home building projects in less time at lower costs thus they will continue to demand products that help eliminate steps in the building process, while adding long term value to the whole home. Together, the new housing era will be focused on simpler labor saving features intended to add long-term resilience and energy-efficient cost savings to both homebuyers and builders.
Biofriendly Planet would like to thank Matt for his article on the green housing era. Matt Lee is the Founder of Lead Generation Experts. Founded in 2012, Lead Generation Experts helps building materials manufacturers improve their digital marketing strategy.