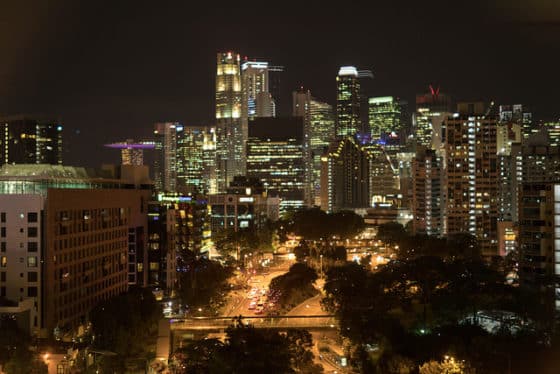 Energy Saving Checklist For Commercial Buildings
No doubt, every commercial property owner today has heard of green building concepts. Across the country, businesses and commercial property owners are taking steps to reduce their consumption of natural resources and become more energy-efficient. This can have numerous benefits beyond the good PR it generates. Businesses and commercial properties that reduce their energy consumption conserve important resources, reduce the amount of pollution they contribute to the environment, and save money on their energy bills. In a highly competitive environment where every edge counts, going green doesn't just make sense from a public relations standpoint — it's good business.
Businesses Need to Get In On the Green Trend
There are extensive opportunities for commercial property owners to get in on the green trend. Unfortunately, that's because commercial buildings use nearly 20 percent of all energy consumed in the United States, and a good portion of that energy is wasted. Inefficient building designs, insufficient planning and plain old carelessness add up to billions of dollars spent each year on energy that didn't need to be used. Wasted energy means fewer resources, more pollution, as well as higher costs for businesses and property owners.
Simple Fixes Commercial Property Owners Can Make
The good news for commercial property owners and businesses is a lot of wasted energy can be saved through a few simple fixes. Although installing solar panels or switching to geothermal can make a huge impact on a business's energy consumption, it's not always necessary to make such a substantial change. For example, simply making sure lights are turned off whenever a room is empty can make a big difference in the amount of energy a commercial building consumes. Putting lights on automatic timers or motion detectors can ensure energy is not squandered lighting empty rooms. Setting computers, printers and other commonly used equipment to power-saving mode, where the equipment goes to sleep when not in use, can also help save a lot of energy that otherwise would be going to waste.
Elsewhere in a commercial building, property owners and managers can help make sure all of the energy their buildings consume is being used properly by installing programmable thermostats for their HVAC systems. Keeping those systems properly insulated and maintained also helps guarantee they are operating at peak efficiency.
Energy Saving Checklist for Commercial Buildings
A few relatively minor changes can lead to big results when it comes to greater energy efficiency in a commercial building. The following checklist includes a lot of simple but effective ideas businesses and commercial property owners can follow for better energy savings in their buildings. Take a look and see if there's anything you can do to make your workplace greener.
Biofriendly Planet would like to thank Steve Fountaine for his informative article and checklist. Steve is the owner of Premiere Works, which serves the Washington, D.C., southern Maryland and northern Virginia areas. Services include commercial painting, construction, contracting, build-outs, office renovations and more.