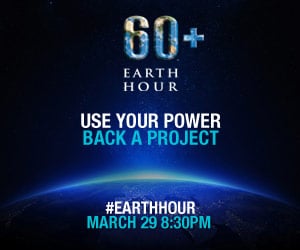 Earth Hour: The Environmental Impact of Idling Gadgets
Earth Hour happens once a year, every year. It's only an hour, but it is a time when the world can unite in their efforts and strides to protect the planet. I think it's small actions such as these that can have broad reaching impacts, particularly when they are done more often. Last year's event involved people in more than 7000 cities and towns in 154 countries and throughout all 7 continents. There were also 3395 landmarks involved in last year's events. This year's Earth Hour is scheduled to take place on Saturday, March 29th from 8:30-9:30 pm local time.
But this year, rather than just turning off your lights, how about adding your gadgets to the list of items to be turned off during Earth Hour? Take a look at the following infographic to get a better idea on the importance of Earth Hour, of turning off your gadgets regularly, of unplugging your devices when they are not being used and of taking the time to recycle any of those old gadgets you have lying around the house.
While I hope that each of you will spread the word about Earth Hour, I also hope that you will do your part and join the millions of people around the globe who are taking part in this year's Earth Hour events. Remember, it is all a matter of adding simple actions, one at a time, to your daily routine and soon these green actions will become a normal part of your life. It doesn't have to end there either. Here are just a few of the Earth Hour Blue projects taking Earth Hour into a full-blown global movement.