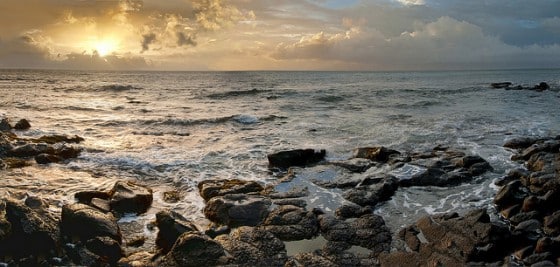 Earth Hour 2013: What Are You Willing To Do?
Making a difference on a broad scale begins with simple actions from individual people. When you add all those actions together, then you will start to see a change, see an improvement and see the difference you long to achieve. Earth Hour is all about people joining together for a common purpose, and showing their support for the planet and the world in which we live. Some would argue that one hour isn't really that much, but when millions of people, businesses, governments and countries across the globe are all doing the same thing, that one little hour clearly shows that it is not just you, or me, who wants to make a change, it is a global wish and a global effort.
This year Earth Hour takes place on March 23rd, at 8:30pm local time. So, hour after hour, around the world we will be able to see the impact people like us are capable of having on both a small, and large, scale. The question becomes, however, what are you willing to do for Earth Hour. Are you willing to turn off your lights, for one short hour, as a sign of your commitment to be part of the global community that is making a difference? Are you willing to do more?
Here are some of the things you can do in honor of Earth Hour 2013:
Yes, Earth Hour is only one hour, but that one hour can make a world of difference. It can bring people together, from around the world, and unite them with a common purpose. So why not join in? It is our planet, we might as well join together to take better care of it, don't you agree? And as Dr. Seuss reminds us in the book, The Lorax, "Unless someone like you cares a whole awful lot, nothing is going to get better, it's not."
Image by Evan via Flickr Creative Commons