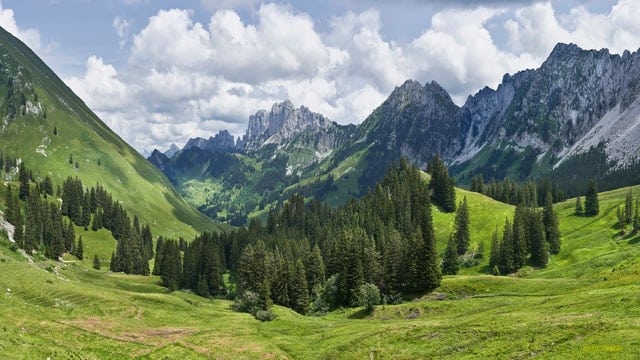 Earth Day – Climate Action Goes Digital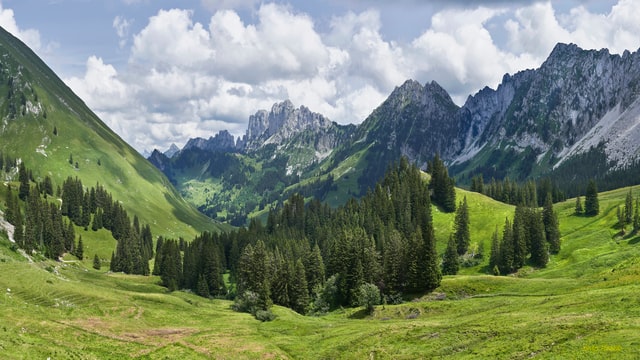 It shouldn't be a surprise but, this year, Earth Day is going to be quite a bit different than in years past. To start, this year is Earth Day's 50th Anniversary!! It is also a unique time in the history of our world. Most people are under stay at home (or safer at home) orders to help minimize the spread of COVID-19 and flatten the curve.
While the intentions are to be able to gradually re-open the country and the world, we obviously won't be seeing that take place on a global scale before Earth Day 2020. So, this year's climate action will be going digital.
Earth Day History
For those of you who are unfamiliar, Earth Day was started back on April 22nd, 1970 as a way to give "a voice to an emerging public consciousness about the state of our planet", according to earthday.org. It has since become known as the birth of the modern environmental movement.
Now more than one billion people are mobilized to take action each Earth Day. In fact, people in more than 190+ countries come together every April 22nd to take action on climate change and make their voices heard.
What You Can Do For Earth Day 2020
Although we can't go to local parks, beaches, city centers and such places to meet up with other like-minded individuals to celebrate the 50th anniversary of Earth Day, we can still get together….digitally.
Organizers want Earth Day 2020 to "…be a historic moment when citizens of the world rise up in a united call for the creativity, innovation, ambition, and bravery that we need to meet our climate crisis and seize the enormous opportunities of a zero-carbon future."
On that note, here's what you can do to not only join in, but to connect up with countless others around the world this Earth Day!
Join the Global Conversation Digitally
Go online. Go to Twitter, FB, Instagram, anywhere you can between 12:01am EST and 11:59pm EST on Wednesday, April 22nd, 2020. Join in on the digital conversation, issue calls to action, attend video teach-ins, share what you're doing and let your voice be heard. It's time to demand action for people and for the planet.
You can also join various Earth Day digital events or even plan a digital event of your own.
Remember, Earth Day's goal remains the same, "to mobilize the world to take the most meaningful actions possible to change the world." So, anything you can do to contribute to this makes a difference.
Be sure to use the hashtag #EarthDay2020 in all your posts.
Tune In to Earth Day Live
Next thing you'll want to do is tune in to Earth Day Live. As we are currently facing two global crises – the COVID-19 coronavirus pandemic and a slowly (or not so slowly) evolving climate disaster – it's important we band together and speak out about both.
Earth Day Live will feature performances, messages and calls to action from Dr. Sylvia Earle, Al Gore, John Kerry, Zac Efron, Van Jones, Christina Figueres and more.
Earth Day Live will also feature various teach-ins and cover new ways you can demand action and help drive change. These will be mentioned every hour on the hour over a 24-hour period.
Educate Others By Sharing Your Actions
One of the best ways to educate others is by example. It isn't just what you say, but what you do that will get people to take notice. Here are some bright ideas on actions you can take today in honor of Earth Day. Start right now!
But don't only do these actions yourself, spread the word about Earth Day. Get your friends and family involved. Share photos and videos of the local actions you are taking to combat the global crises we face and share Earth Day's 24 hours of action.
Earth Day Live will also have numerous teach-ins you can enjoy yourself or share with others to provide them with more information on what can be done and what people around the world are doing.
It's About Doing Your Part to SAVE the Earth
When Earth Day organizers talk about doing your part to SAVE the Earth, what they mean is it's time for you to:
S – Speak up (You take do this by joining the global conservation digitally)
A – Act (Tune in to Earth Day Live to find out new ways for you to act – one will be mentioned each hour)
V – Vote (Even if you don't have an upcoming election, you can pledge to vote Earth)
E – Educate (Share your actions and those of other through various Earth Day teach-ins)
Through these actions, you can help SAVE the Earth and make this year's Earth Day the most memorable yet!