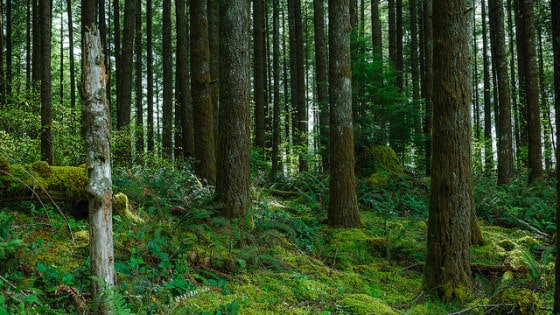 Earth Day: Planting Trees for the Future
Although Earth Day is only celebrated once a year, the day is intended to focus people's attention towards simple acts of green they can take to improve the environment and protect the planet. This year, the theme for Earth Day is "Trees for the Earth". In honor of it's upcoming 50th anniversary (Earth Day is celebrating 46 years this year), a relatively short-term goal is being set to plant 7.8 billion trees by the year 2020. Of course, the long term goal is to have entire cities, states, countries and continents completely divest from fossil fuels and be 100% reliant upon renewable energy. Let's start with the trees, though.
Trees have countless benefits including, but not limited to:
Providing oxygen
Absorbing carbon dioxide
Cleaning the air we breathe
Combating climate change
Beautifying the Earth
Providing shade from the hot sun
Helping keep areas cool
Assisting with energy conservation (particularly when planted around homes)
Preventing soil erosion
Providing natural habitats for wildlife
Planting a tree is relatively simple. You can go to your local garden nursery to purchase a sapling. It can be a fruit tree, an evergreen or any other type of tree you'd prefer. Trees native to your local area are always beneficial. Depending on the size and kind of tree you choose, you can either plant your tree indoors or out.
In addition to the above, a few creative tree planting options designed to really focus on recycling, reusing and re-purposing include:
Last, but not least, is the biodegradable urn which allows  your loved one's ashes to be planted and grow into a tree.
For those who feel they don't have the time or space to plant a tree, donations can be made through the Earth Day tree donation site. One dollar plants one tree, and 10 dollars plant 10 trees. You can make a one-time donation or schedule to make monthly donations so trees keep getting planted in your name. Anything you can do towards this cause helps, as it allows trees to be planted for the future.
At the very least, get on social media and spread the word. Don't forget to use the hashtag #trees4earth. As it says in Dr. Seuss' The Lorax, "Unless someone like you cares a whole awful lot, nothing is going to get better. It's not."