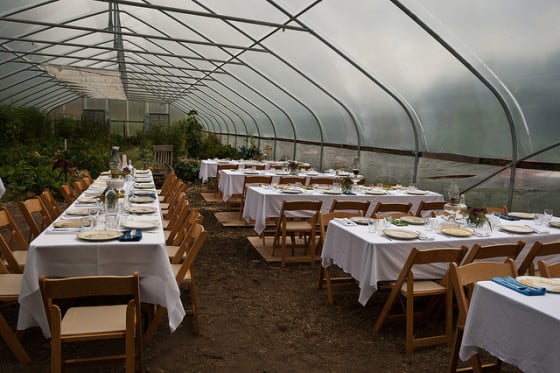 Celebrate Thanksgiving with an Eco-Friendly Twist
Thanksgiving is a special time of year. It is a time to be thankful for who you are, for what you have accomplished and for how far you have come. It is a time for people to see past their disagreements, to set aside their differences and to overcome seemingly insurmountable obstacles simply so that they can be together with family and friends. Thanksgiving is a time for giving thanks to those around us. No matter what is going on in your life, Thanksgiving is a time for giving and sharing. Along that line, I wanted to share a few simple ways you can celebrate Thanksgiving with an eco-friendly twist.
Start off with a natural infusion into your holiday decor. These 30 natural Thanksgiving decor ideas should be more than sufficient to spark a few DIY ideas for your own holiday celebrations. My favorite it probably the outdoor table setting, although bringing a little bit of the great outdoors in is a good way to go as well.
If you have friends and loved ones who can't be with you at Thanksgiving, take the time to send a free Thanksgiving e-card to let them know that you are thankful for having them in your life.
To make the most of your Thanksgiving day why not start off your morning with some sweet potato pancakes stuffed with ricotta cheese. Then, as Thanksgiving and Hanukkah overlap this year (Hanukkah officially starts on Wednesday, November 27th), here are a few ways to celebrate Thanksgiving and Hanukkah at the same time. For those of you who simply can't live without your pumpkin pie, here is a pumpkin pie recipe with a vegan twist. After your meal, remember to put away any leftovers so they don't go to waste. Other food waste can go into a compost bin to be used around your yard or garden. For more ideas, here is an in-depth infographic on how to reduce waste over the holidays.
Of course, if you are really going to celebrate Thanksgiving with an eco-friendly twist, you're going to want to spend a little time outdoors. You can go for an afternoon walk with family and friends. Start off your day with a nice early morning run or bike ride. Even planning to have your meal, appetizers or after-dinner drinks out on the back porch will give you a little time to relax and enjoy the natural beauty in the world around you.
If you'd rather go out and eat somewhere else, try and find a place that not only offers food but supports a good cause as well. One of my favorites is the Gentle Barn. In addition to their usual activities they have a yearly event where you can feed pie to the turkeys, enjoy a vegan spread, take part in a Native American drum circle and more. If you don't have any place like this is your area, but you would like to do something good…they also have an option where you can sponsor a turkey.
Speaking of doing good…one of the best ways to share your good fortune, health, well-being or positive outlook with others is to donate your time and/or money to those in need. This Sacramento farm-to-fork food bank is changing lives by switching to more organic, fresh and natural foods rather than continuing to stock the preprocessed foods traditionally seen in food banks. You don't have to be rich or have your own farm to donate though. Time is often just as valuable. Find a local shelter or mission that gives out meals to individuals and families who don't have access to warm, home-cooked meals and donate your time. Don't negate how much a smile or a simple act of kindness can change the life of another. Gently used clothes, toys and other household items can also be donated to a local charity.
All in all there are many ways to celebrate Thanksgiving with an eco-friendly twist. What are your favorites? How do you plan on having an eco-friendly Thanksgiving this year?
Dinner in the greenhouse image by Andrew Malone via Flickr Creative Commons license.