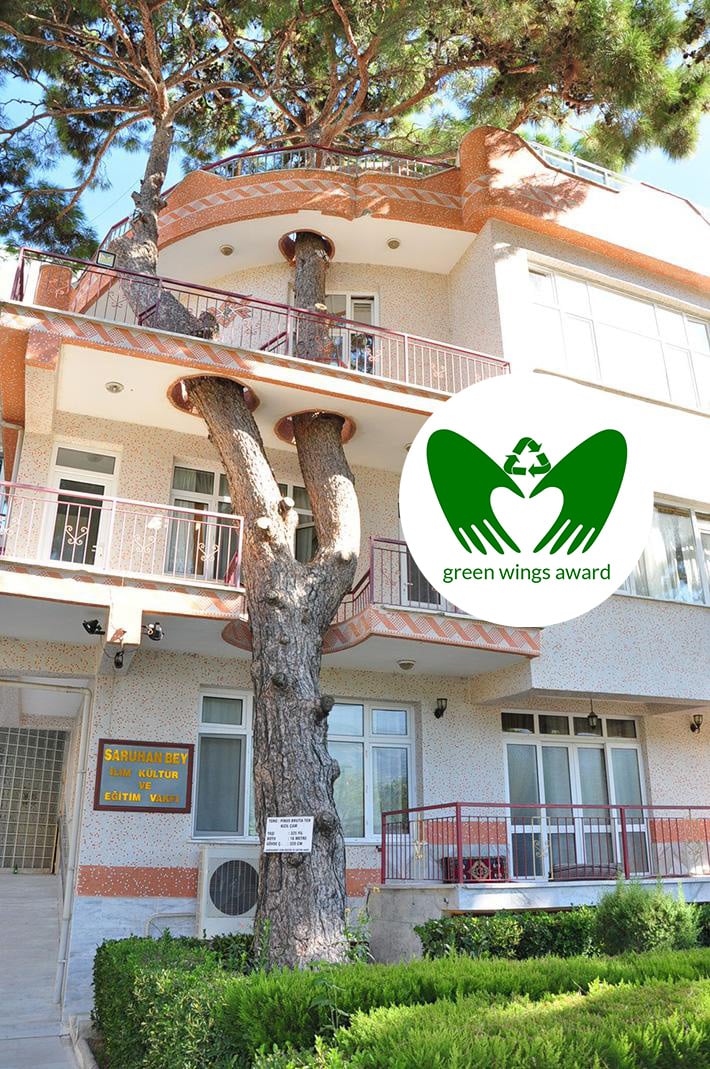 Building Around a 333 Year Old Tree | Green Wings Award
It's always wonderful to see a great reverence for nature when constructing buildings around them. A now aged 333-year-old Calabrian pine tree grows through the foundation of a four story building located in Turkey's western province of Manisa. We have to give our beloved Green Wings award to both the architects of the building and the tree itself for working together in harmony. Full story here and more here.
Source unknown. Please feel free to contact us if you know the original source of this photo.