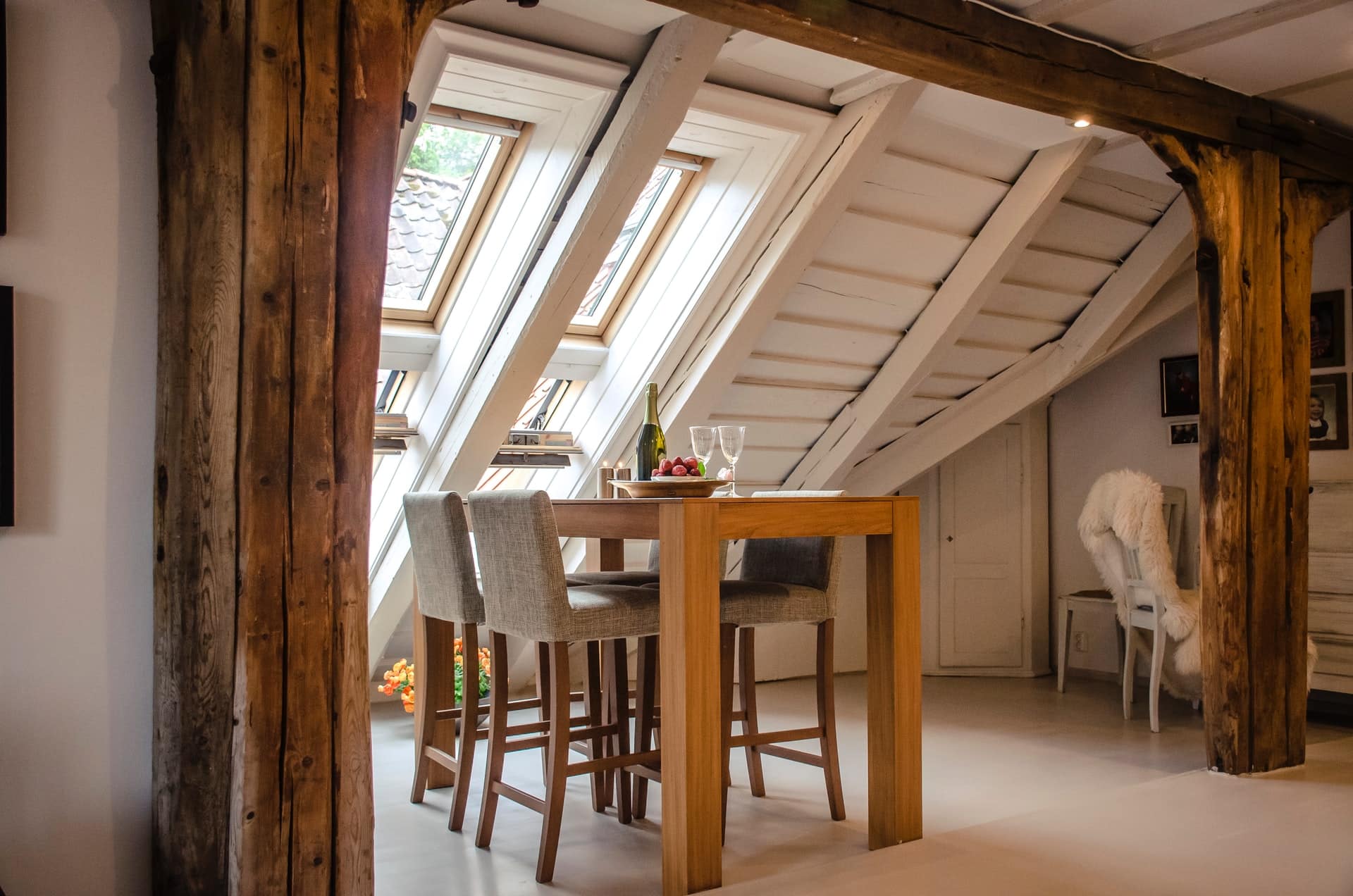 Building an Eco-Friendly Loft Conversion
Space is something few of us can take for granted in our homes, and there is often a need for more. Fortunately, eco-friendly loft conversions allow homeowners to add another room and maximize the potential of their homes.
Adding a room in the loft allows for growing families to stay where they are, rather than uproot and find somewhere new to live. Plus, given the ever-increasing rise in house prices, not to mention energy costs, staying and extending your home might make more financial sense. Of course, building and extending a home can and does impact the environment but our useful tips help to keep that to a minimum.
Build Your Conversion With Eco-Friendly Materials
It is good to know there are certain steps you can take to help you renovate more sustainably. Perhaps the best place to start with an eco-friendly loft conversion is the materials you source. Typically a loft conversion won't require many additional materials as it is already established within the confines of your attic space. However, you may wish to extend your walls and roof, or install dormer windows to create more headroom in your conversion.
Try to find reclaimed wood and bricks wherever possible as building materials as they don't require extra energy to make. But, if you cannot find such materials, look for FSC or PEFC-certified wood, which comes from sustainable forests where trees are constantly replanted. If any changes are made to the shape or dimensions of your roof, another sustainable choice to make is to ensure the existing tiles are reused rather than replaced.
Remember, it's important to check and gain planning permission for some of the work a loft conversion may need. Some of the types of work you may need to notify your neighbors about includes:
Removing chimney breasts attached to a party wall
Inserting beams into a party wall as part of a loft conversion
Digging for a building extension
Underpinning a party wall for a basement conversion
Additionally, if you wish to carry out any work on a shared wall with a neighbour, you must give them a party wall notice at least two months before work commences.
The Importance of Insulation
Insulation is perhaps one of the most important eco-friendly updates and upgrades anyone can make to their home. Experts at Energy Saving Trust say, "A quarter of heat is lost through the roof in an uninsulated home. Insulating your loft, attic or flat roof is an effective way to reduce heat loss and reduce your heating bills".
And the great news is it can be done with organic materials which are arguably more effective than man-made ones. Examples of eco-friendly insulation materials include:
Sheep fleece or wool
Flax and hemp products
Wood fiber
Cellulose products, commonly derived from wood or paper
Sheep Fleece or Wool Insulation
Sheep's wool is a highly sustainable material and, thanks to its natural purpose, it is a great choice for insulation. It is effective at retaining heat but also, due to its natural wicking ability, is great at reducing heat in the summer.
Flax and Hemp Insulation
Using natural materials like flax and hemp allows for a more breathable insulation material that avoids moisture and damp collecting. It is easy to install, can be reused and generates CO2 production when grown, helping to contribute a positive environmental impact. However, these types of insulation are typically treated and woven with polyester, making them less recyclable.
Wood Fiber Insulation
Wood fiber insulation makes use of waste wood like offcuts, chips and sawdust from the sawmill industry. This material is broken down into fiber before being reformed into boards or panels to be used as insulation.
Cellulose Insulation
Cellulose insulation is a loose-fill technique that uses wood, and more commonly paper, turned into a pulp and then used to fill wall cavities. It is typically made from recycled newspapers, cardboard, office paper and other waste paper.
Choosing The Right Windows
Insulation isn't the only heat-saving technique you can employ for an eco-friendly loft conversion. The windows you choose to install can make all the difference to energy efficiency and heat retention.
Triple or quadruple-glazed windows offer a stylish way to keep your home warm. Heat from the sun warms the loft conversion in the winter while opening the windows allows for ventilation and cooling in the warmer months. Much less energy is required to control the temperature with efficient windows, meaning you use less carbon from heating or cooling utilities.
Consider Solar Panels for Better Efficiency
Adding triple glazed windows will go a long way to reducing the carbon footprint of your loft conversion, but that's not all. Typically, a loft conversion will require work done on the roof and commonly, they are reconfigured to accommodate the extension work. This might be the perfect time to consider installing solar panels as work will need to happen on your roof anyway.
Solar panels are a green energy solution that allows you to generate your own electrical power. The panels reduce your electricity bills, which can help offset the cost of providing light and heat to an extra room.
Another sustainable roof upgrade to consider during your eco-friendly loft conversion is to install plumbing and guttering to collect rainwater to use for flushing toilets, in your garden and more.
Eco-Friendly Decorating and Lighting
Once your loft conversion is complete, there are further conscientious choices you can make when dressing the room. Installing LED lighting is an ideal choice for reducing the energy consumption in your home.
While LED lights are more expensive to buy than regular incandescent ones, they quickly pay for themselves. Normal bulbs last approximately 1,000 hours while LED bulbs have been tested to last as long as 100,000 hours.
That is 100 times as long and, on average, LED lights last 20 years. They also require as much as 80% less energy to produce the same level of brightness as regular bulbs.
It's possible to make sustainable choices when decorating too, such as trying to furnish your loft conversion with long-lasting design in mind. High-quality and practical items are built to last and will stay with you throughout your life, whereas cheaper, more trend-led furniture will not.
You may find yourself drawn to pieces already made from the '50s and '60s, or perhaps look to upcycle, repurpose or reuse preloved furniture to breathe new life into it. As for the walls, non-toxic and eco paints are now available while FSC-approved wallpaper helps to preserve forests.