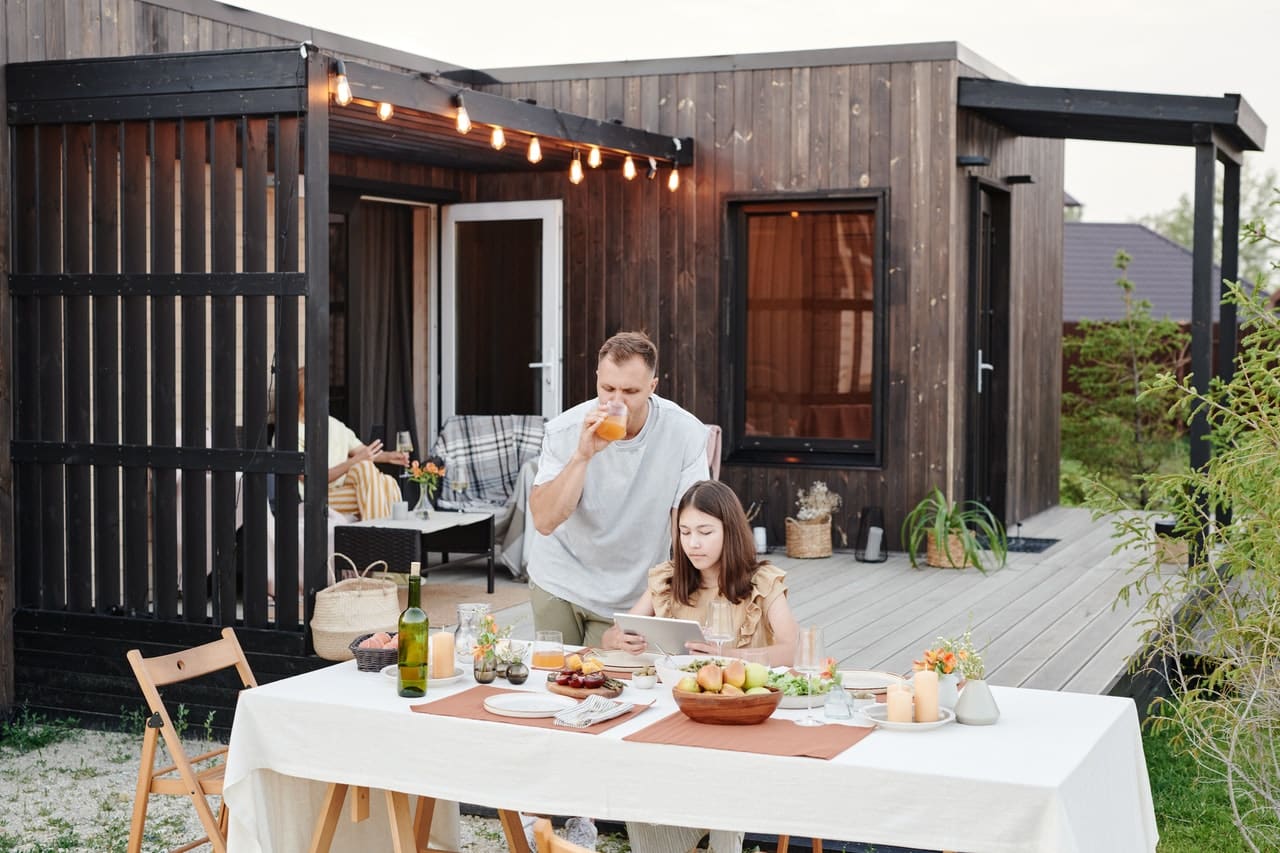 Best Ways to Live Sustainably in the Summertime
Summer is the perfect time to enjoy vacations and bond with family! Although while you relax, consider how you can help the planet. Here are some ways you can live more sustainably this summer.
1. Open Up Your Windows
Letting in natural sunlight is a simple way to lower your electricity bill. It reduces the need to turn on lights during the day. You can also use the heat from outside to dry a few clothes and beach towels. It will prevent you from running an extra load of laundry, saving water.
Also, cutting down on electricity prevents the emission of greenhouse gases. These gases can lead to air pollution and climate change. In fact, electrical production is the second largest cause of greenhouse gas emissions. So, let in that light to help the environment and boost your mood.
2. Decorate With Indoor Plants
Plants are a great way to add character to your space. You'll want a fun atmosphere as you start to have more summer parties. Not only do plants look pretty, but they are natural air purifiers. They absorb gases like carbon dioxide through their leaves. 
Removing these gases can keep the air cleaner. This is both good for the environment and your health. Indoor pollutants can irritate the eyes and cause headaches, dizziness and fatigue. Place these plants on coffee tables, kitchen islands and even bedroom dressers. 
3. Grow a Garden
Gardening can be a fun activity to relieve stress and get outside. It also is good for the environment by reducing transportation emissions. Plus, it also conserves energy by lowering production levels at food-manufacturing sites.
Then you can enjoy delicious and healthy meals all summer long. You can also get your entire family involved and make it a bonding activity to entertain the kids. You can grow the garden in your front yard or backyard. If you don't have much space, plant a windowsill plot instead. 
4. Do Chores During Off-Peak Hours
During off-peak hours, do all your energy-efficient chores, like laundry and vacuuming. This can include at night or early in the morning. This will prevent your home from unnecessary overheating. The hotter your home is, the harder your air conditioner will work to keep the room cool.
You also might find yourself raising the thermostat. This then wastes tons of energy. In fact, experts say the optimal temperature for your home is about 78℉. You can also install a smart thermostat to reduce your energy bills further. 
5. Reduce Your Gas Emissions
You may be heading out on vacation or just traveling locally. However, try to drive a little slower. This can reduce your fuel consumption and allow you to take in the view. Another strategy is to turn off your car when you're parked. It can save gas and prevent harmful emissions.
Although, the best way to help the environment is to walk or ride a bike if you can. This will give you some much-needed fresh air and exercise. 
6. Use Dish Plates for Outdoor Events
Summer is the time for barbecues and outdoor picnics. However, this leads to tons of paper and plastic waste from cups and plates. So, instead, use reusable alternatives, like ceramic dishes. You may think this would a pain to clean, but it's not, plus opting for reusable can prevent tons of paper plates and plasticware from crowding landfills. 
When such materials break down, it releases methane gas. This then contributes to climate change. Also, the paper and plastic can get carried into the oceans and harm marine life.
7. Shop From Second-Hand Stores
Thrift shops are affordable places to find unique clothing for all summer gatherings. Plus, they are good places to spend the day when you need to fill some time. Shopping second-hand is eco-friendly because it repurposes clothing and prevents overproduction. 
Another thing to consider is buying gifts from yard sales. It makes a one-of-kind gift for your friends. Plus, going to a yard sale is an easy activity. Suppose you need to get rid of some of the clutter from your spring cleaning. Then have your own yard sale.
How to Be Eco-Friendly All Summer Long
Living sustainably is essential all year round. Yet, summer is an excellent time to consider how you can reduce your energy and waste consumption. So, follow these tips to have an eco-friendly summer.
Author bio: Jane works as an environmental and energy writer. She is also the editor-in-chief of Environment.co. To read more posts from Jane, sign up for BioFriendly Planet's newsletter!