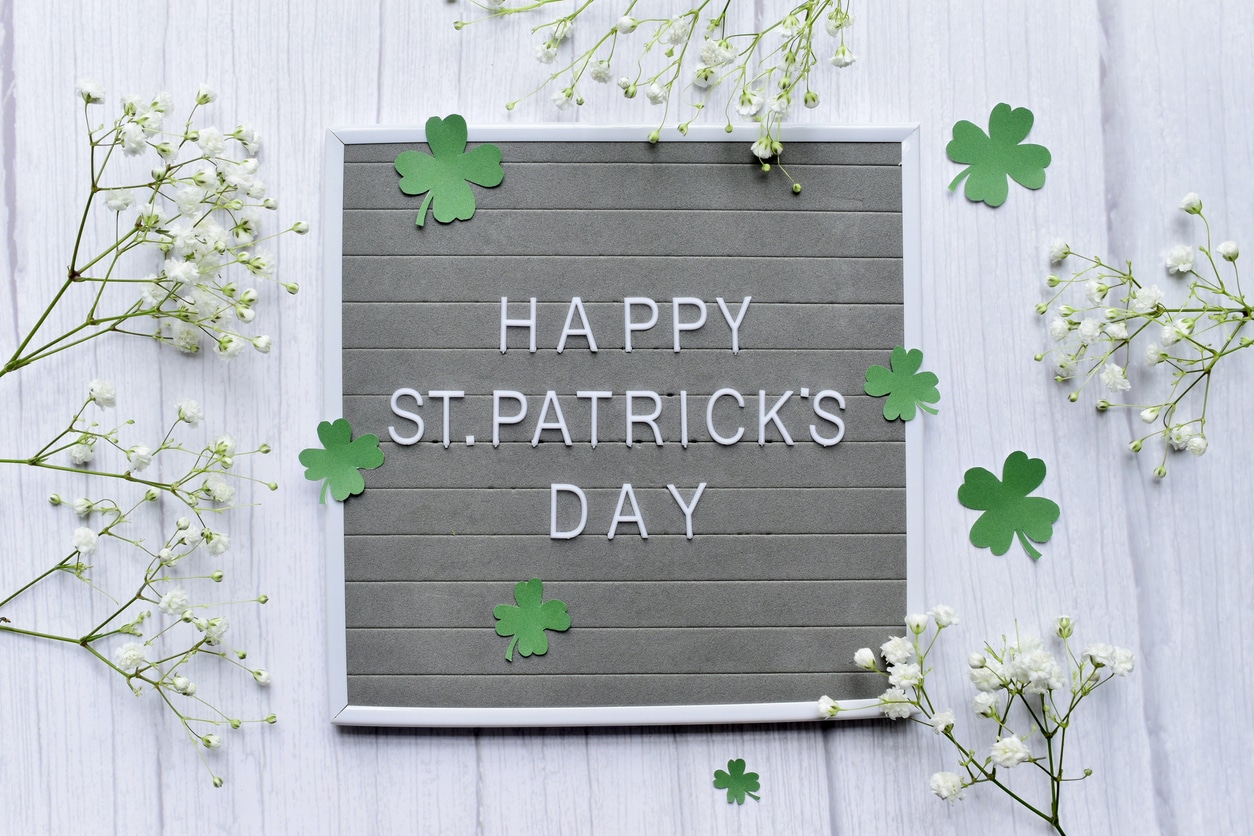 All About the Green: Celebrating St. Patrick's Day the Right Way
If you're going to celebrate St. Patrick's Day the right way, then you need to know one thing…it's all about the green! I'm not only talking about the color green, but the "green" and eco-friendly aspect of your celebrations. You'll want to have green foods, green clothes, green decorations and all of it should be biofriendly. Celebrating a green holiday by causing harm to the environment is just counter intuitive.
So, let us help you tap into the luck of the Irish by being as green as you can be. Here are some simple ways to make your St. Patrick's Day activities biofriendly:
Opt for a Repurposed Style
While many parties you've been to in the past have probably had plastic or one-time use decorations, yours can be different. Instead of going out to your local party store to buy disposable decorations, consider opting for a repurposed style. This means using items you have at home to decorate.
You can repurpose tablecloths, sheets, t-shirts or pretty much anything, into hanging decorations. Take used toilet paper or paper towel rolls and turn them into shamrocks. Create your own garland with recycled items from around the house. Take a pot from the garden, paint it with some zero-VOC paint and repurpose it as a St. Patrick's Day centerpiece. Reuse mason jars and wine bottles as drink glasses or even leprechaun "fairy light" containers. The options are only limited by your imagination.
If you're feeling up to it, you can even repurpose old outfits into a whole new attire for your St. Patrick's Day celebration. Just keep it green!
Make an Organic Meal Filled with Greens
Making an organic meal filled with greens is a must for anyone planning a St. Patrick's Day party or get-together. What's so great about this is you can go simple by offering up a bunch of naturally green (and organic) foods like grapes, green apples, green bell peppers, avocados, spinach, asparagus, broccoli and more. You can also add green foods into existing meals like baking eggs in green bell peppers or using zucchini as the "noodles" in your favorite pasta dish. You can make stuffed cabbage rolls or Irish white bean and cabbage stew. The options go on and on.
Want to add green coloring to one of your favorite dishes? No problem. You can dye your food using natural dyes. For example, you can take some spinach and water. Cook it in a pan until the spinach becomes wilted. Then pour it into a food processor, mix it up and strain it. The strained liquid can be used to color foods naturally. Matcha also works well as a natural green food coloring.
If you're looking to dye your beer or other drinks green, consider using wheatgrass, matcha or spirulina. The choice will depend on the type of beer you're using and how dark you want the green. Don't forget to use organic beers and wines, too.
Another way to go green at St. Patrick's Day is to eat organic foods. Vegetarian and vegan options are generally the best, especially when you want eco-friendly dishes. In fact, here are 9 green and healthy eats and drinks for St. Patrick's Day. However, if you want to stay traditional with the holiday, then be sure to look for grass-fed corned beef (originally bacon was served) and organic cabbage.
Farmers' Markets are a great place to get your organic produce, as are many grocery stores these days. Try to stay local to minimize your environmental impact. If you have been growing your own, then use some of your home-grown produce to give a special touch to your dish.
Incorporate Reusables Whenever You Can
Should a full-blown party or celebration be in your plans this St. Patrick's Day, consider incorporating reusables wherever you can. Skip the single- or one-use plastic cups and disposable dinnerware. Use your own dishware, silverware and glasses. Each of these can be washed and used again. You'll save money and generate less trash by doing so. In addition, unless you have glass or stainless steels straws, skip the straws all together. You don't really need them.
If you're worried about not having enough dishware, ask your guests to bring their own. Maybe you can turn your St. Patrick's Day dinner party into a potluck. It's not a bad idea when you think about it. Lots of tasty foods, a wide variety of dishes and, probably, some meals you've never tried before. Then, everyone brings home their own leftovers and you're good to go.
Bring In Some Clovers or Shamrocks
One of the easiest ways to be green on St. Patrick's Day is to get some clovers or shamrocks to decorate your home or garden. Clovers can be grown inside, as long as you know how to take care of them. If you're worried about maintaining them, you can always replant your clovers outdoors once they've outgrown their indoor surroundings. Another option is a potted shamrock plant. Shamrocks make great indoor plants and are relatively easy to maintain. Both will give you a sense of green and, hopefully, instill a little bit of Irish luck.
Happy St. Patrick's Day!
While there are so many ways to celebrate St. Patrick's Day, keep in mind, it's all about the green. Make your activities eco-friendly and good for the environment, while still being fun for you! And, of course, may the luck of the Irish always be with you!