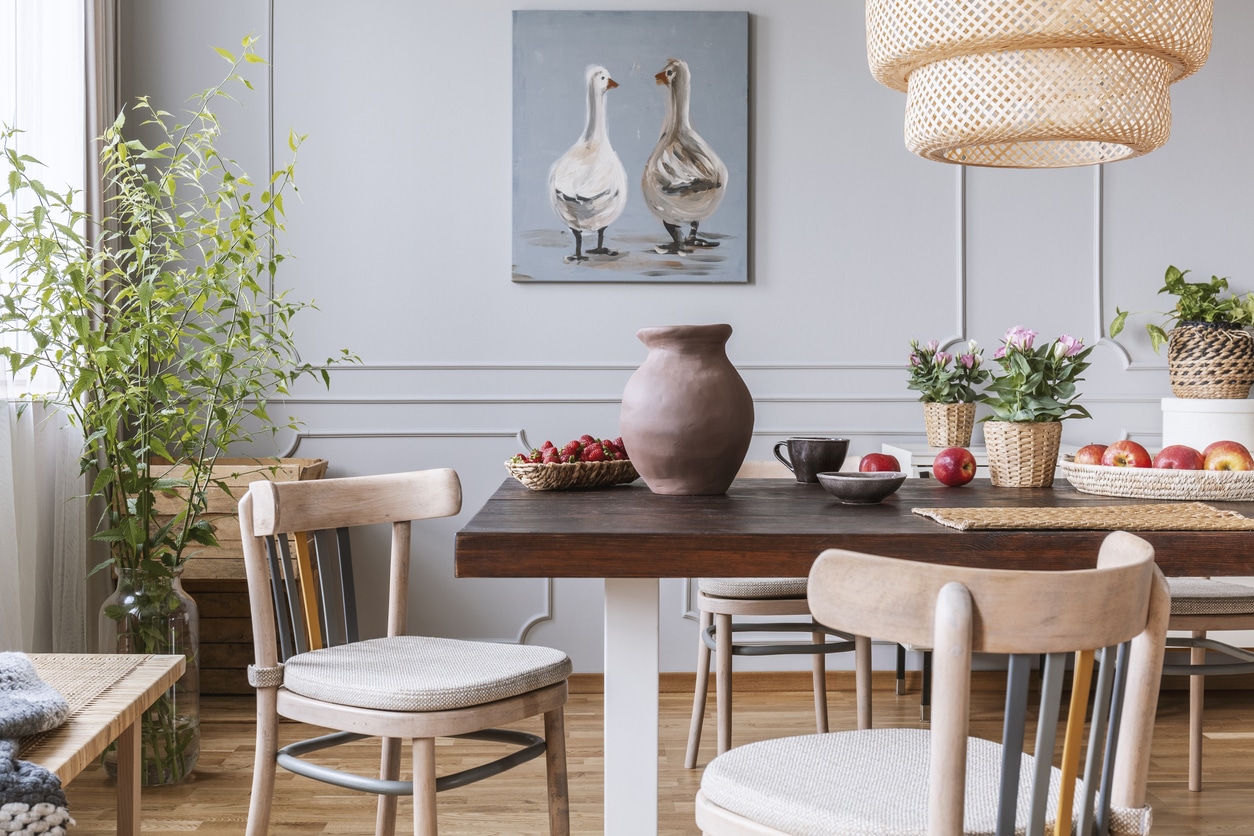 9 Best Choice Materials for Eco-Friendly Home Decor
Decorating a home can be stressful. You want to find decor fitting with the furniture and other items you already have, but you also want to support sustainability and do what you can to reduce your household's carbon footprint. Choosing suitable materials for your eco-friendly home decor can help you know where you should start looking for decorations, what you should rule out and what you can get creative with.
You may not always need to buy new things — you just have to know what to look for. There might be plenty more options at your disposal than you previously thought.
1. Cotton
Cotton is a great substance many people see in their clothing. However, organic cotton can be an excellent option for home decor, too. You can choose to reupholster furniture with pure cotton fabric or you might look for ways to DIY your cotton decor. Whatever you decide to do, cotton is sure to add to your household.
One thing you should remember to do is know where your materials are sourced. Supporting small businesses with goals that better society and the world as a whole will help you cultivate a beautiful home and support causes you care about, all while ensuring you adhere to a sustainable lifestyle. Cotton and other eco-friendly home decor materials are better off when they're from a trustworthy source.
2. Wood
Every type of wood is fantastic for decoration and adds a rustic touch to any home. Whether you live in a cabin or like the modern farmhouse style, wood enhances your other decor and even breaks up some white space. You can use wood from decorative cutting boards to wall hangings or statues. The sky is your limit as long as you know how to work with it.
Using reclaimed wood for decorative pieces can add character due to the age, texture, and color of the bits of wood you're reusing. When most other wood items are mass-produced for decorations, yours can be something different — something only you own. You can have your home stand out as one-of-a-kind when you work toward having sustainable, unique decorations.
3. Recycled Material
Buying anything made from recycled material is a good move on your part. It shows you can be creative, find functionality for any decor that benefits the environment and keep waste out of landfills. Spend your money supporting businesses working hard to recycle and repurpose something into a beautiful item that will add value to your interior.
A recent rise in thrifting has promoted valuing secondhand items like clothing and home decor, giving them new life when throwing them away would have wasted them. If you buy it secondhand, you may not know exactly what your item is made from, but you're still giving something a second chance at your home. Using secondhand items to add to your eco-friendly home decor is a form of recycling, too.
4. Cork
Cork is an excellent material that can add flair to your design style. It might be best in a home or room with a nautical theme, but anyone who loves eco-friendly materials could incorporate cork and all its benefits into their home.
For example, cork flooring can reduce slipping, which is great for any older adults living in the house. You can make seasonal decorations out of the corks you've saved. If you want a more permanent option, consider making DIY coasters or shelf liners out of cork sheets.
5. Jute
Sustainable materials can add comfort to your home. Opt for homemade jute rugs to give your house a comfortable feeling while adhering to the aesthetic look you want for the interior. The only thing you may have to watch out for with jute rugs is animals accidentally tearing or staining them. Just be careful where you put your more delicate carpets and you'll have a piece of decor that's stunning and good for the environment.
6. Felt
Felt decoration may not be your go-to for year-round decor in your home, but it's a perfect material for seasonal decorations you can pull out of the box for years to follow. Plus, it's a great material for kids to work with, so they can feel like they're part of the holiday or special decoration. Felt might be a wonderful starter for any holiday wreaths you want to create with your kids or any beginner crafters in your house.
7. Bamboo
Bamboo wood is a great, flexible material that can find a worthwhile home almost anywhere in your house. The weavings are fantastic as window blinds or lampshades. You can rely on bamboo to create decorative shelving to hold several of your knick-knacks. Bamboo is tough, but it looks dainty enough to fit seamlessly into any aesthetic. You can find just about anything for bamboo to do and with it being a light-colored wood, it adds value to any home's color palette.
8. Wool
Wool is another great material to promote sustainability in your household. You may not be able to use wool for many decorations, but this material works perfectly for comfort items.
Sheep's wool adjusts to your body temperature, making it an excellent option for natural blankets in your home. During the colder months, you could include a wool piece as a throw blanket for your couch. Just make sure the brand of wool or blanket you buy is sustainably and ethically sourcing their materials.
9. Glass
Glass is an excellent alternative to many plastic items — especially in the kitchen — but it can have its downsides. For example, plastic is better than single-use glass, so when you use glass, be sure to repurpose it in your home. Consider reusing it for things like plant propagation, which can help you grow new life and give your soda bottle something else to do.
What Shouldn't You Use?
For everything that should go in your eco-friendly household, there are some materials you should avoid. Whether decorating your home with already-made items or planning to DIY your clothing or trinkets, you must stay away from a few materials if you want to live sustainably. Remember to look into the materials you support — it could shock you how they impact the environment.
Concrete is one material you don't want to use in your house. If the concrete industry were a country, it would be the third largest carbon-dioxide emitter, preceded by the United States and China. Also, synthetic fibers are environmentally unfriendly and are thought of negatively by a majority of people. Sometimes, it's unavoidable, but you should strive to buy things for your home made of natural materials.
Above all, you want to avoid anything that might be a volatile organic compound (VOC). VOCs are known to impact air quality negatively and can harm humans and the environment thanks to the toxins they emit. Exposure to VOCs for an extended period can cause cancer in humans. You might find VOCs in some household items, especially in certain paints and rugs.
Buying sustainably also means buying something made to last into the future. You can tell something is cheaply made when a fabric's pattern doesn't align at the seams. The item might also be more fragile than you think it should be when made of a particular material. Finding a company ethically sourcing its materials and products is essential, as it means that it's investing just as much in the world and its future as you are by buying responsibly.
Make Your Life More Sustainable
Sustainability starts at home. When you adorn your house with sustainable materials and decorations, you'll build a beautiful, functional, and environmentally-friendly home. Aim to do your part to reduce your household's carbon footprint and you can cover your house in gorgeous decorations without sacrificing your favorite aesthetic.
Once you see what you can do with recycled materials or single-use items in your home, you'll never go back to paying money for something you don't need or that won't last. Switch to eco-friendly home decor and you'll reap benefits you may not have known existed.