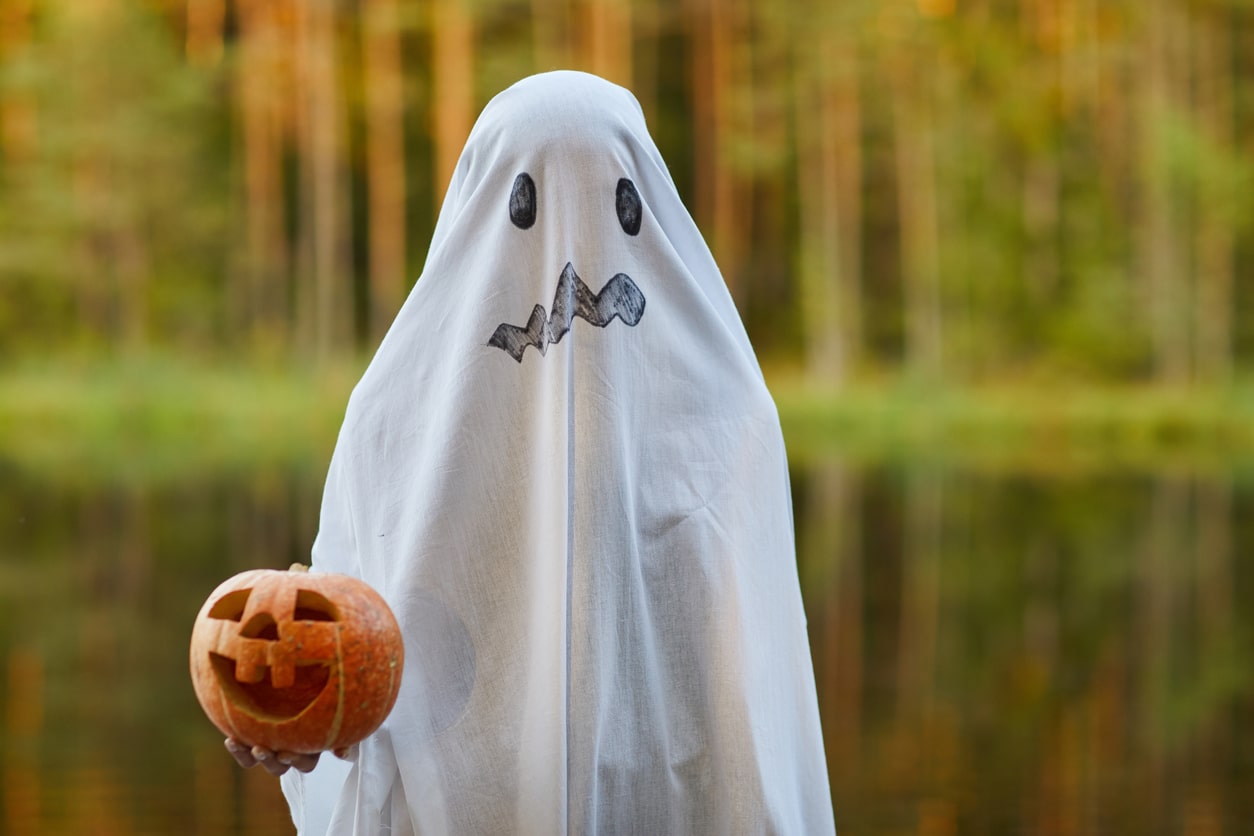 5 Ways to Green Your Halloween Activities
Halloween is one of those holidays where waste generation is almost unavoidable. The nature of the day's activities tend to promote single- or one-use products. I mean, most people probably dress up in costume just for the afternoon or evening and then either discard or give away their costume. Rarely do people reuse the same costume they used the year before. Parties tend to be littered with store-bought treats, mass produced decorations and plasticware all around. Single servings of candy and treats are what every boy and girl hope for when they're out trick-or-treating. Waste from this holiday can be quite high. This is why it's so important to green your Halloween.
With a few simple adjustments, your Halloween activities can truly represent the spirit of the holiday and still be eco-friendly. Try these simple tricks to make sure your day is filled with treats:
1. Ditch the Plastic and Opt for a DIY Costume Instead
While it may be "convenient" to run out and grab a costume from your local party store, we think you should ditch the plastic (or store-bought) costume this year and opt for a DIY costume instead. When it comes to DIY costumes, the options are limitless. All you have to do is open your closet and get started. Some costumes may require a little work, but others can probably be put together using items you have at home.
2. Plan Your Party with Reusables Instead of Single-Use
If you're throwing a Halloween party, use reusables instead of single-use plastics. Mason jars are great for drinks, plus you can decorate them as you see fit. If you don't have enough plates, cups and silverware, have guests bring their own. It may seem quirky, but it's a simple way to make sure everyone has the dinnerware needed for their meal. Plus, it makes clean up super easy at the end of the night.
3. Make Good Use Of Your Entire Jack-O'-Lantern
Before your carve your pumpkin into a Jack-O'-Lantern, figure out how to make good use of all its parts. You can toast the seeds, puree the pulp for soup, create a pumpkin face mask, make a pumpkin pie or pumpkin loaf and more. Then, after you're done showing off your Jack-O'-Lantern on Halloween night, you can break it up and leave it outside for local wildlife or donate it to an animal rescue.
4. Opt for Local, Organic and/or Non-GMO Treats
Kids' Halloween treats don't need to be full of sugar, preservatives or other toxins. In addition, some kids may have food allergies or be unable to eat certain types of foods, so giving them "traditional" treats could be harmful to their health. To make matters worse, this year has seen a rise in fentanyl distribution to kids, so parents will be on high alert, and rightfully so. Therefore, it's best to opt for local, organic, non-GMO or non-food treats to give visiting goblins and ghouls this Halloween.
5. Let Nature Inspire Your Decorations
One of the simplest ways to green your Halloween is to let nature inspire your decorations. Use pumpkins, oranges, corn, berries, fallen branches, leaves, etc. There are so many options available, but using nature as your inspirational can help you minimize waste and yet still create beautiful decor.
In Summary
Doing these simple actions are the easiest way to green your Halloween and kickstart your holiday season. While these five steps aren't the only things you can do to green your day, it's a start. Anything you can do to generate less waste, ditch the plastics, opt for organic and let nature be your decorating inspiration will make for a more eco-friendly holiday.